Tom Holland's Personal Life: What Fans Should Know Including Age, Height, Relationship Status And More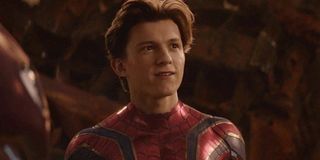 (Image credit: Marvel)
Maybe you know Marvel movies inside and out and perhaps you consider yourself an expert on Spider-Man's lore, but how well do you know the man behind the mask, Tom Holland?
What is Tom Holland's age, birthdate, height, romantic partner, blood type, etc? I answer most of those questions and more of what any fan of the British rising star of the upcoming sequel, Spider-Man: Far From Home, should know.
How Old Is Tom Holland?
Tom Holland was born Thomas Stanley Holland on June 1, 1996, meaning he's 23. He was raised in Kingston-upon-Thames, England, by parents who must have had a large influence on his career in the arts.
His father, Dominic, is a well-known comedian, author and broadcaster with his own BBC Radio 4 series The Small World of Dominic Holland. He once wrote a book called Eclipsed: Turns Out That Spider-Man Does Have A Dad After All, chronicling how his son made it in Hollywood before he could.
His mother, Nicola "Nikki" Elizabeth Frost, is a professional photographer. If you live in London, there is a chance your wedding photos were shot by Tom Holland's mom.
Does Tom Holland Have Any Siblings?
Tom Holland is the oldest of four boys. Twins Harry and Sam Holland are both three years Tom's junior, and the youngest, Patrick (a.k.a. "Paddy), is 14.
Both Harry and Sam made their acting debuts in small roles alongside their older brother in 2012's The Impossible. A year later, Harry Holland portrayed Prince Harry (how fitting) in the 2013 royal biopic, Diana. In 2018, Paddy Holland landed a role in the Will Ferrell and John C. Reilly-led Holmes and Watson, credited as "Tough Kid."
All four Holland siblings have collaborated professionally, onscreen and off. Tom cast his brothers and parents in a short film he directed called Tweet, in which the Holland clan star as themselves, especially central character Paddy.
The brothers, with help from Mom and Dad, also launched The Brothers Trust: a non-profit organization that helps host charity events in 2017. The organization hopes to use Tom Holland's celebrity as a way to forward change and support for those in need.
Way to be a hero without the red and blue spandex, Tom!
How Tall Is Tom Holland?
At 5'8", Tom Holland is outmatched in height by Avengers: Endgame co-stars Robert Downey, Jr., Dave Bautista, all the Chris's and even the late Stan Lee. Based on their measurements, none of them would have made for a convincing Spider-Man like Holland does.
Despite being in his early 20s, the actor bears the physical appearance of a high school student, which helped earn him the role of Peter Parker in 2016's Captain America: Civil War at 19. He did not age too quickly after that, allowing him to keep up the teenage guise for his reprisal of the Marvel icon the following year in Spider-Man: Homecoming.
Now, Tom Holland holds the record for portraying the Web-Slinger in more films than any other, surpassing Tobey Maguire's run in Sam Raimi's Spider-Man trilogy. Avengers: Infinity War and Avengers: Endgame mark his third and fourth times as the character, and Spider-Man: Far From Home will complete an impressive five-movie run, for the time being.
Of course, appearance is not everything when it comes to acting. It also takes skill and experience, and Tom Holland has had some experience with spandex even before becoming Spider-Man.
When Did Tom Holland Become An Actor?
Despite having a father in radio and a mother in photography, Tom Holland found his calling on the stage. In 2008, then 12-year-old Tom Holland was cast in the lead role of London's production of Billy Elliot the Musical. The live show was based on the acclaimed 2000 film by Stephen Daldry about a young boy who, in 1984 London, discovers that he has a passion for ballet.
The casting came after taking lessons in hip-hop dance in 2006 with Nifty Feet Dance Studio owner Lynne Page, who happened to be a choreography for the Billy Elliot movie and encouraged him to audition. Two years of formal training in ballet later, Tom Holland made his debut in the musical as Billy Elliot's friend Michael, until later assuming the title role. Thus, a star was born.
Leading Billy Elliot the Musical opened the door for Tom Holland to make a transition to film. While his first IMDb credit saw him providing his voice to the UK release of Disney's The Secret Life of Arrietty, the film role that first got him noticed was in 2012's The Impossible, which was about a family separated in the aftermath of the 2004 Indian Ocean tsunami.
Before he was cast as Spider-Man in Captain America: Civil War, he starred alongside future Avengers co-star Chris Hemsworth in Ron Howard's In the Heart of the Sea in 2015. Two years earlier (and this is some real fun trivia right here), he had a small role in 2013's Locke as the voice of Tom Hardy's character's son, Eddie. Yes, Venom is Spider-Man's dad.
Did Tom Holland Go To College?
Tom Holland is not currently enrolled in any college courses, being one of Hollywood's most sought after actors and Spider-Man keeps him pretty busy. His success on screen is not for a lack of education, however.
For one, his aforementioned lessons in hip-hop dancing led to his casting in Billy Elliot the Musical in his teens. He received his early education at Donhead, a Roman Catholic preparatory school, before becoming a pupil of Wimbledon College.
Following his breakout role in The Impossible, Tom Holland followed in the footsteps of many notable talents by enrolling in a two-year course at the BRIT School for Performing Arts and Technology. The free school, meant to teach children ages 8-16, is well-known for its famous alumni, a title Tom Holland can certainly claim now.
So, as of right now, it does not look like Tom Holland has much room in his busy schedule for a traditional college experience. Maybe he should do a college movie sometime.
Are Tom Holland And Zendaya Dating?
Any Spider-Man expert knows that Peter Parker is nothing without MJ. In the traditional Marvel comics universe, MJ would stand for "Mary Jane," as in Mary Jane Watson, Peter Parker's longtime love interest.
In the Marvel Cinematic Universe, "MJ" is Michelle Jones, Peter Parker's less-than-friendly high school classmate in Spider-Man: Homecoming, played by Zendaya. It is rumored that MJ and Tom Holland's Peter are intended to be love interests, the biggest hint being her initials. The bigger question on fans' minds is if this relationship goes beyond the big screen.
Zendaya, who got her big break as Rocky Blue on Disney Channel's Shake It Up, starring alongside Bella Thorne, has been known to spend a lot of time with her Spider-Man co-star. Just look at Tom Holland's Instagram:
He refers to Zendaya as his "mate" in this post. To the American fan, this would scream out as a hint that love is in the air for these two. Any fellow Brit (Tom Holland's nationality) would know that "mate" does indeed mean "friend."
Despite rumors of their relationship circling around since the release of Spider-Man: Homecoming, there is no real way to know for sure what to believe because neither Tom Holland nor Zendaya will confirm or deny anything. They do not seem too bothered by the rumors either, as if they enjoy playing into fans' wild, romance-loving imaginations, as can be seen on this tweet:
Now, if the rumors did turn out to be true, it would not be the first time that an onscreen romance in a Spider-Man movie would lead to life imitating art. It is practically tradition, even.
Tobey Maguire and Kirsten Dunst, who starred as Peter Parker and Mary Jane Watson in Sam Raimi's Spider-Man, started dating while filming the movie in 2002, before splitting around the time Spider-Man 3 went into production. In 2012, The Amazing Spider-Man starred Andrew Garfield in the title role and Emma Stone as pre-Mary Jane love interest Gwen Stacy, which blossomed into a long time relationship between the two.
Not every Hollywood romance leads to a real-life relationship, or even a lasting one at that. While it may be long before we know the extent of Tom Holland and Zendaya's relationship in real life, we have a good feeling about Peter Parker and MJ, as we shall see this July in Spider-Man: Far From Home.
Who Is Tom Holland's Best Friend?
In Marvel comics, Peter Parker's best friend (turned enemy) is Harry Osborn (who later succeeds his father Norman as the Green Goblin). In Spider-Man: Homecoming, Peter Parker has the full trust and enthusiastic support of good buddy, and wannabe crime fighting partner, Ned (Jacob Batalon).
In real life, Tom Holland's best friend is not a vengeful young billionaire. However, he does have a connection to him through Spider-Man.
Harrison Osterfield, Tom Holland's good buddy, worked on the set of Spider-Man: Homecoming as the actor's assistant. He shared this priceless moment of his behind the scenes work on his Instagram:
Tom Holland and Harrison Osterfield met while both attending the BRIT School for Performing Arts and Technology and have supported each other in pursuit of their Hollywood careers since to great effect. Osterfield has also dabbled in modeling, acted in several short films and even has an uncredited cameo in Avengers: Infinity War as one of Peter Parker's classmates.
Could that classmate be a young Harry Osborn soon to be introduced to the Marvel Cinematic Universe? I'm totally spitballing here, but I'm sure Harrison Osterfield would not say no to sharing the screen with his best friend in a role like that.
How Many Movies Has Tom Holland Signed On For?
As of now, the only upcoming appearance of Tom Holland as Spider-Man that we know of is July's Spider-Man: Far From Home. Fortunately, fans can look forward to more of the actor outside of his web-slinging duties.
In December 2019, Tom Holland will lend his voice to the animated action comedy Spies in Disguise. The Illumination production stars Holland as a tech officer to a secret agent extraordinaire, voiced by Will Smith.
January 2020 will see Tom Holland reunite with his Avengers: Endgame co-star Robert Downey Jr. for The Voyage of Doctor Dolittle. The remake of a 1967 musical will star Downey as a man who can communicate with animals, such as a dog named JP, voiced by Holland.
Speaking of Avengers: Endgame reunions, Tom Holland and Guardians of the Galaxy's Chris Pratt are leading Pixar's upcoming animated fantasy adventure, Onward. The Marvel Cinematic Universe veterans star as a pair of brothers, who are also elves, in a world inhabited entirely by fairytale creatures.
If you thought that was the last of Tom Holland working with fellow MCU collaborators on unrelated projects, you are mistaken. Anthony and Joe Russo will direct their Spider-Man as the lead in Cherry, the story of an Army medic suffering from PTSD who turns to bank robbery to maintain his drug habit. That might be one to keep your superhero-loving children away from.
You might also want to keep your children away from The Devil All the Time, a post-World War II drama set in the South. Tom Holland will co-star with The Winter Soldier himself, Sebastian Stan, in a role originally meant for Chris Evans. It looks like Bucky got to replace Captain America in something.
The next couple of years will also see some additional franchise potential for Tom Holland. The actor will star alongside Daisy Ridley in the film adaptation of the dystopian book trilogy Chaos Walking and is set to play a younger Nathan Drake in a cinematic update of the popular video game series, Uncharted.
From the looks of it, Tom Holland was born to be a star. Whether he is in the Spider-Man outfit or not, his career looks to be flying high.
Your Daily Blend of Entertainment News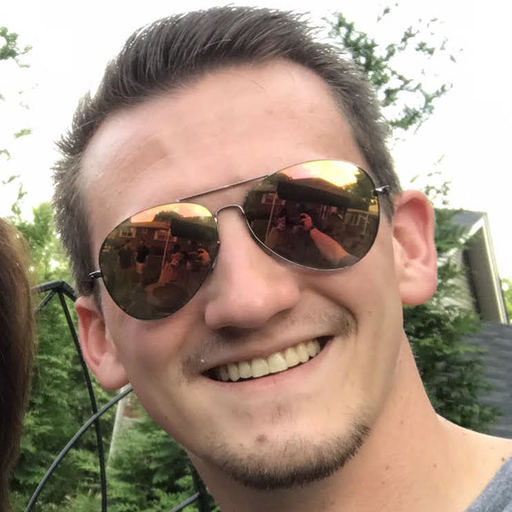 Jason has been writing since he was able to pick up a washable marker, with which he wrote his debut illustrated children's story, later transitioning to a short-lived comic book series and (very) amateur filmmaking before finally settling on pursuing a career in writing about movies in lieu of making them. Look for his name in almost any article about Batman.