Luther: The Fallen Sun Cast: Where You've Seen The Actors From The Netflix Movie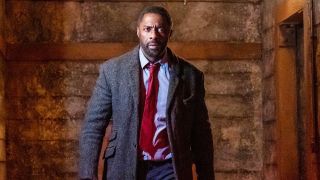 (Image credit: Netflix)
There has been talk of a Luther movie for years, but now Idris Elba's cult British crime thriller has finally gotten the feature film treatment with the arrival of the new Netflix movie. Luther: The Fallen Sun, which picks up some time after the events of the BBC drama's fifth and final season, brings back Elba's DCI John Luther for what could be his most intense and dangerous foe yet: a billionaire serial killer using London as his own personal playground.
If you have watched the continuation of Neil Cross's beloved property, or plan on watching it soon, there's a good chance you'll want to know where you've seen the Luther: The Fallen Sun cast before. Well, we can solve at least one of the mysteries with the 2023 Netflix movie, as we have a rundown of the main characters and why the actors look so familiar.
Idris Elba (John Luther)
Making his return to the franchise in Luther: The Fallen Sun is Idris Elba, who once again plays the brilliant yet embattled DCI John Luther. Even though he's behind bars when the movie starts, Luther won't let that stop him from solving the case.
Probably best known for his portrayal of Baltimore drug kingpin Stringer Bell on the landmark HBO drama series, The Wire, Elba has continued to be one of the most prolific stars in film and TV the past few decades, with a major push in recent years. This includes everything from playing Bloodsport in James Gunn's The Suicide Squad, Heimdall in some of the best Marvel movies, and Knuckles in Sonic the Hedgehog 2, with plans to be in the upcoming sequel. And this is just barely scratching the surface when it comes to Elba's immense output.
Cynthia Erivo (Odette Raine)
One of the high-profile new additions to the Luther franchise is Cynthia Erivo, who takes on the role of DCI Odette Raine, a London police officer looking for John Luther after the disgraced detective escapes from prison.
Prior to joining the Luther: The Fallen Sun cast, Erivo made a name for herself as one of the most talented and versatile multi-talented performers in recent memory. With a Tony, Grammy, and Daytime Emmy for her decorated performance in the Broadway musical, The Color Purple, Academy Award and Golden Globe nominations for Harriet, and outstanding turns on shows like The Outsider and Genius, there are plenty of reasons why Erivo keeps getting so many high-profile roles. And that should only continue considering her prominent role in the upcoming film adaptation of Wicked.
Andy Serkis (David Robey)
Andy Serkis shows up in Luther: The Fallen Sun as David Robey, a billionaire who also happens to be a sadistic and manipulative serial killer as well as the reason John Luther decides to break out of prison.
If you look at Serkis' best movies, you'll see a pattern of the actor playing larger-than-life and terrifying characters like Gollum in the Lord of the Rings trilogy, Ulysses Klaue in Avengers: Age of Ultron and Black Panther, and various others throughout his career. Serkis is also well known for his work in the Planet of the Apes reboot trilogy, playing Caesar in all three movies. And let's not forget his work as Supreme Leader Snoke in the Star Wars sequel trilogy and most recently, as Alfred Pennyworth in The Batman.
Dermot Crowley (Martin Schenk)
Dermot Crowley is another returning actor showing up in Luther: The Fallen Sun, in which he reprises his role of Martin Schenk, John Luther's retired former boss.
Crowley, a veteran film and TV actor, has appeared in multiple British mystery shows over the years, including The Bill, Call Me Mister, and Midsomer Murders. He was also a prominent figure throughout the original run of Luther, in which he played the no-nonsense and feared head of the Serious and Serial Crime Unit. Crowley also appeared in Star Wars Episode VI: Return of the Jedi, in which he played the rebel general who came up with the plan to destroy the Death Star II shield generator.
Thomas Coombes (Archie Woodward)
Thomas Coombes is another new addition to the Luther franchise, appearing in The Fallen Sun as London detective Archie Woodward.
Throughout his career, Coombes has appeared in movies like Living and Boiling Point, but the lion's share of his work has been on the small screen. This includes shows like EastEnders, Save Me, Knightfall, and Jekyll and Hyde, to name only a few.
Lauryn Ajufo (Anya)
Lauryn Ajuro appears in Luther: The Fallen Sun as Odette Raine's daughter, Anya.
Though her career goes back only a few years, Ajufo has already made a name for herself on shows like The Last Bus and Tell Me Everything. She's also popped up in some movies as well, including the 2021 drama Boiling Point, which is worth checking out if you're a fan of The Bear.
Hattie Morahan (Corinne Aldrich)
Hattie Morahan shows up in Luther: The Fallen Sun as Corinne Aldrich, a mother who calls upon John Luther for help after something terrible happens to her son.
Morahan has been in a little bit of everything over the years, including movies like Alice Through the Looking Glass and Enola Holmes, TV shows like Eternal Law and Sense and Sensibility, a long list of stage productions that includes See How They Run and Hamlet, and then multiple radio dramas, including several set within the Doctor Who universe.
Vincent Regan (Dennis McCabe)
And then there is Vincent Regan, who shows up in Luther: The Fallen Sun as Dennis McCabe.
Regan, who will appear in the Aquaman and the Lost Kingdom cast as King Atlan, has spent his decades-long career appearing in movies like 300, Troy, Clash of the Titans, and The Messenger: The Story of Joan of Arc. His long list of TV credits includes Snatch, Agatha Christie's Poirot, Wild at Heart, and the upcoming One Piece Netflix adaptation.
You can now see all of these members of the Luther: The Fallen Sun cast in action as the movie is currently streaming for anyone with a Netflix subscription. If you want to know what other new releases are coming to Netflix, other streaming services, and your local theater, check out our 2023 movie schedule.
Stream Luther: The Fallen Sun on Netflix. (opens in new tab)
Your Daily Blend of Entertainment News
Philip grew up in Louisiana (not New Orleans) before moving to St. Louis after graduating from Louisiana State University-Shreveport. When he's not writing about movies or television, Philip can be found being chased by his three kids, telling his dogs to stop yelling at the mailman, or yelling about professional wrestling to his wife. If the stars properly align, he will talk about For Love Of The Game being the best baseball movie of all time.