Murdaugh Murders: A Southern Scandal: 6 Things To Know Before You Watch The Netflix True Crime Docuseries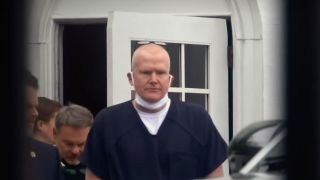 (Image credit: Netflix)
Multipart true crime documentaries have become one of the major components of Netflix's original output the past few years, with everything from serial killers to religious cults being turned into fascinating explorations of humanity's darker side. And while a lot of these docuseries tackle cases that have long been solved, others focus on scandals, trials, and investigations that have yet to be solved or brought to a conclusion. Such is the case for Murdaugh Murders: A Southern Scandal, a three-part docuseries about a string of deaths connected to a once well-respected family in South Carolina.
If you've heard about the 2023 TV series but want to know a little more about it before you decide to press play, you've come to the right place, because we're about to break down six things you should know before you check out one of the most interesting and captivating Netflix new releases in quite some time.
Murdaugh Murders: A Southern Scandal Chronicles A Family's Alleged Role In An Accidental Death And Double Homicide
Murdaugh Murders: A Southern Scandal focuses on not one but two different cases, though they are interconnected due to those involved. The first is the February 2019 death of Mallory Beach, a 19-year-old South Carolina woman who was killed in a boating accident when the driver, Paul Murdaugh, hit a bridge at a high rate of speed.
The whole ordeal took a further turn in June 2021 when Paul Murdaugh and his mother, Maggie, were found murdered at their home. A little more than a year later, Paul's father, Alex Murdaugh was charged in connection with killing his wife and son.
The Docuseries Also Dives Into The History Of The Murdaugh Family And Their Legacy
Throughout the docuseries, you will get to know the Murdaugh family very well, as a large amount of time is spent breaking down the family's history in their tight-knit South Carolina community. However, the series also dives into the various scandals that plagued family patriarch Alex Murdaugh in the years that led to the slaying of his wife and son, and his murder trial that followed.
The Docuseries Is Split Into Three Episodes Ranging 41 To 50 Minutes In Length
It won't take all that much time to watch Murdaugh Murders: A Southern Scandal, as the docuseries is made up of three episodes ranging anywhere from 41 to 50 minutes in length. Each of these episodes focuses on a different aspect of the story, starting with the death of Mallory Beach, continuing with the Murdaugh murders, and wrapping up with Alex Murdaugh facing charges.
Murdaugh Murders: A Southern Scandal Is Rated TV-MA
No surprise here, but Murdaugh Murders: A Southern Scandal is rated TV-MA due to violence and language. It's not as much as something like Conversations with a Killer: The Jeffrey Dahmer Tapes, but still not something younger audiences can handle.
Alex Murdaugh Is Still On Trial For The Murder Of His Wife And Son At The Time Of The Docuseries' Release
You shouldn't go into the docuseries hoping to find resolution or a conclusion of some sort, as Alex Murdaugh was still on trial for double homicide at the time of its release, according to CNN.
There Are Multiple Documentaries And Docuseries About The Murdaugh Family Streaming
If you want to see more about the case after watching Murdaugh Murders: A Southern Scandal, you can do so by checking out any of the documentaries and docuseries available to those with an HBO Max subscription as well as those who subscribe to Peacock Premium.
Watch Murdaugh Murders: Deadly Dynasty on Discovery+. (opens in new tab)
Watch Low Country: The Murdaugh Dynasty on HBO Max. (opens in new tab)
Watch Alex Murdaugh: Death. Deception. Power on Peacock. (opens in new tab)
Hopefully, this helps make sense of Murdaugh Murders: A Southern Scandal, which is currently available to anyone with a Netflix subscription. And don't forget to check out all the other 2023 Netflix TV shows that will soon call the streamer home.
Stream Murdaugh Murders: A Southern Scandal on Netflix. (opens in new tab)
Your Daily Blend of Entertainment News
Philip grew up in Louisiana (not New Orleans) before moving to St. Louis after graduating from Louisiana State University-Shreveport. When he's not writing about movies or television, Philip can be found being chased by his three kids, telling his dogs to stop yelling at the mailman, or yelling about professional wrestling to his wife. If the stars properly align, he will talk about For Love Of The Game being the best baseball movie of all time.