The Best Movies Streaming On HBO Max Right Now - June 2022
Okay, this is a lot of movies!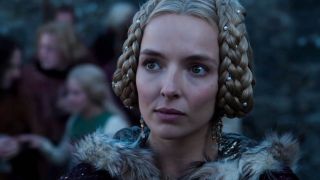 (Image credit: 20th Century Studios)
Like most streaming services today, HBO Max has a ton of great movies, some dating back more than 100 years, which can make the process of deciding on one a difficult task. But before you lose yourself to the deep archive that is the platform's streaming library, take a look at a few of our suggestions that are available to everyone with an active HBO Max subscription, as of June 2022.
The Last Duel (2021)
Ridley Scott's 2021 epic The Last Duel follows Knight Jean de Carrouges (Matt Damon) and Jean Le Gris (Adam Driver) as they are forced to fight to the death in a trial by combat after Carrouges' wife, Marguerite (Jodie Comer) accuses the squire of viciously attacking her while her husband was off at war.
Stream The Last Duel on HBO Max. (opens in new tab)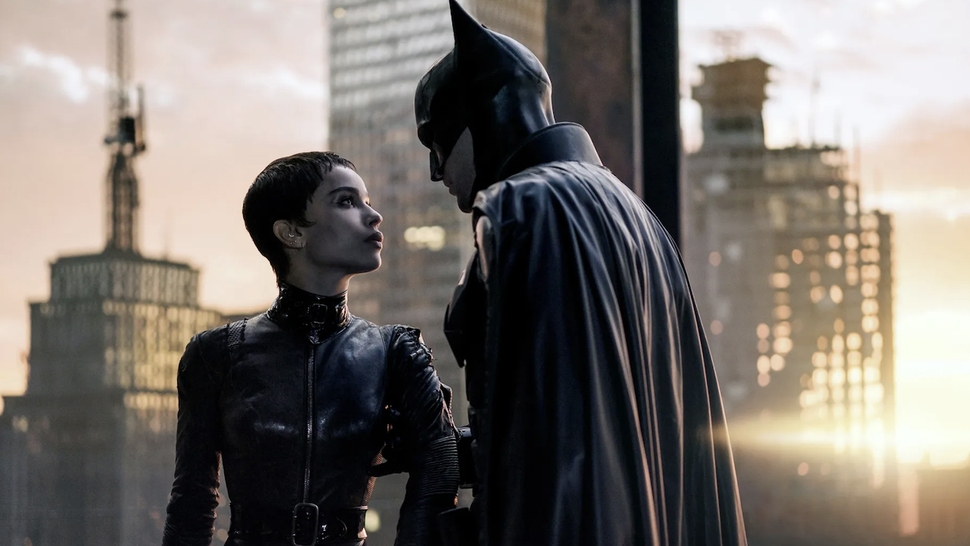 The Batman (2022)
A new take on the caped crusader is out as Robert Pattinson tackles the legendary role as Batman in The Batman. Bruce Wayne has been fighting crime for two years in Gotham City, and now must uncover corruption as the Riddler (Paul Dano) wreaks havoc on the wealthy. It's certainly one of the best live-action Batman movies out there.
Stream The Batman on HBO Max. (opens in new tab)
The Shining (1980)
Stanley Kubrick's 1980 adaptation of Stephen King's The Shining follows Jack Torrance (Jack Nicholson) and his family as they spend a winter serving as the caretakers of an isolated Colorado hotel that is home to its fair share of secrets.
Stream The Shining on HBO Max. (opens in new tab)
The Da Vinci Code (2006)
In The Da Vinci Code, based on the book of the same name by Dan Brown, Robert Langdon (Tom Hanks) and Sophie Neveu (Audrey Tautou) get tangled in a murder case that they believe might be a key factor in finding the legendary Holy Grail, and are in a race against the Opus Dei in order to decode it's true location.
Stream The Da Vinci Code on HBO Max. (opens in new tab)
Modern Times (1936)
Charlie Chaplin's 1936 silent movie classic Modern Times follows the Tramp (Chaplin) as he attempts to make sense of the technologically-advanced world around him and stay out of trouble, failing at both.
Stream Modern Times on HBO Max. (opens in new tab)
Dune (2021)
In this 2021 adaptation of the famous science-fiction novel, Dune stars an amazing ensemble cast and tells the story of Paul Atreidas (Timothée Chalamet), who sets out on a dangerous journey in order to find a way to save his family and his people.
Stream Dune on HBO Max. (opens in new tab)
King Richard (2021)
Starring Academy Award-winner, Will Smith, King Richard tells the story of Richard Williams (Will Smith), the father of famous tennis duo, Serena and Venus Williams, and the struggles he went through to see his daughters become the best tennis players in the world.
Stream King Richard on HBO Max. (opens in new tab)
Borat (2006)
In this comedy, Borat, the titular character (Sacha Baron Cohen), a fictional journalist, is assigned by the Kazakhstan government to create a documentary about America, so he decides to travel right to the heart of it all - New York City. The sequel, Borat Subsequent Moviefilm, premiered on Amazon Prime in 2020.
Stream Borat on HBO Max. (opens in new tab)
When Harry Met Sally (1989)
Over the course of more than a decade Harry Burns (Billy Crystal) and Sally Albright (Meg Ryan) go from two college graduates who want nothing to do with one another to close friends who are afraid of crossing the line in Rob Reiner's 1989 romantic comedy When Harry Met Sally…
Stream When Harry Met Sally… on HBO Max. (opens in new tab)
No Country For Old Men (2007)
In No Country for Old Men, Llewelyn Moss (Josh Brolin) finds himself going from the hunter to the hunted when he stumbles across a drug deal gone bad in the Texas desert. After taking a satchel containing $2 million, Moss becomes the target of the ice cold contract killer Anton Chigurh (Javier Bardem), a man who lacks empathy or remorse for his actions.
Stream No Country For Old Men on HBO Max. (opens in new tab)
Promising Young Woman (2020)
In the years since her life was upended by a tragic event, Cassie Thomas (Carey Mulligan) has been getting revenge against men trying to take advantage of her at various bars and nightclubs. Cassie's game takes a turn when a run-in with a former classmate sets her on a new course in Promising Young Woman.
Stream Promising Young Woman on HBO Max. (opens in new tab)
The Truman Show (1998)
Truman Burbank (Jim Carrey) thinks he is living a normal life in the quaint island town of Seahaven, but to billions of people around the world, he is the star of the most-watched show on television. In The Truman Show, the oblivious hero questions himself and his reality as he begins to understand that everything that has happened to him in his life has been orchestrated by Christof (Ed Harris), an ambitious and morally ambiguous TV producer.
Stream The Truman Show on HBO Max. (opens in new tab)
Jackie Brown (1997)
Flight attendant Jackie Brown's (Pam Grier) life becomes all the more complicated when she is caught smuggling money and given an ultimatum: help federal agents nab gun-runner Ordell Robbie (Samuel L. Jackson) or spend a considerable amount of time in prison. Faced with making a decision in which she is bound to lose one way or another, the hero in Jackie Brown takes her own path.
Steam Jackie Brown on HBO Max. (opens in new tab)
The Departed (2006)
A Boston cop goes undercover to obtain vital information regarding a ruthless crime lord while one of the gang boss's most trusted associates infiltrates the same police department to remain one step ahead. This Martin Scorsese-directed film, The Departed took home four Academy Awards following its release including the acclaimed filmmaker's first and only Best Director win.
Stream The Departed on HBO Max. (opens in new tab)
Judas And The Black Messiah (2021)
A petty criminal reluctantly becomes an FBI informant to gather intel on the young, charismatic, and dangerous (in the eyes of the agency) leader of the Illinois Chapter of the Black Panther Party. Shaka King's Academy Award-winning retelling of the events that led to the assassination of activist Fred Hampton in Judas and the Black Messiah helps shed light on one of the darkest periods of the American Civil Rights movement.
Stream Judas and the Black Messiah on HBO Max. (opens in new tab)
Casablanca (1942)
An American expatriate who runs a successful nightclub in Casablanca, Morocco, is given a second shot at redemption and love when his old flame waltzes back into his life and asks him to help her fugitive husband escape the Nazis once and for all. One of the greatest films to ever win Best Picture at the Academy Awards,, Casablanca has it all: drama, romance, action, and one of the most quotable lines ever.
Stream Casablanca on HBO Max. (opens in new tab)
The French Dispatch (2021)
In this Wes Anderson film, The French Dispatch is almost described as a 'love-letter' to journalism, primarily taking place in a fictional outpost that works on an American newspaper in a French city, that brings stories to life through the 'French Dispatch Magazine.' Starring several big names such as Bill Murray, Elisabeth Moss, and more, The French Dispatch cast is stacked and creates a very entertaining Wes Anderson story.
Stream The French Dispatch on HBO Max. (opens in new tab)
Drive My Car (2021)
In this Academy Award-winning film, Drive My Car follows the story of a man who is struggling to come to terms with the death of his wife, putting in all his energy into a theater production. But his life changes when he meets his new chauffeur, Misaki (Tôko Miura), a young woman with her own problems as well.
Stream Drive My Car on HBO Max. (opens in new tab)
Jurassic Park (1993)
When an ambitious and morally ambiguous billionaire develops the technology to bring dinosaurs back to life after 65 million years, he develops a one-of-a-kind theme park. Based on Michael Crichton's novel of the same name, Steven Spielberg's Jurassic Park remains one of the best movies of the director's career and also one of the best inventive cinematic experiences of all time with its detailed story, beloved characters, and state-of-the-art special effects.
Stream Jurassic Park on HBO Max. (opens in new tab)
Girl, Interrupted (1999)
Based on the memoir of the same name by Susanna Kaysen, Girl, Interrupted follows two teenage girls (Winona Ryder and Angelina Jolie) who meet under intense circumstances at a psychiatric hospital during the 1960s, and the complex friendship that occurs between them. Angelina Jolie won the Academy Award for Best Supporting Actress for her performance in the film.
Stream Girl, Interrupted on HBO Max. (opens in new tab)
Seven Samurai (1954)
A group of seven ronin are given the opportunity to prove themselves and show off their courage and fighting skills when a small village seeks protection from an army of bandits. Akira Kurosawa's Seven Samurai remains one of the most influential movies of all time, both in Japan and around the world, and has spawned countless remakes since its 1954 release.
Stream Seven Samurai on HBO Max. (opens in new tab)
Ocean's Eleven (2001)
Barely 24 hours after being released on parole, a career criminal calls on his friends, both old and new, to pull off an improbable heist in Las Vegas during one of the biggest fights of all time, while also trying to not make it look personal. Steven Soderbergh's 2001 heist caper Ocean's Eleven has everything you would want from a movie like this and kicked off a successful franchise of its own.
Stream Ocean's Eleven on HBO Max. (opens in new tab)
The Lord Of The Rings Trilogy (2001 - 2003)
An unsuspecting Hobbit embarks upon a perilous journey to hell on earth to destroy the One Ring, an incredibly dangerous instrument that grants its bearer great power while also corrupting their mind and body. Peter Jackson's Lord of the Rings trilogy remains a landmark cinematic experience even 20 years after it first took audiences to Middle Earth at the turn of the 21st Century.
Stream The Lord of the Rings: The Fellowship of the Ring on HBO Max. (opens in new tab)
Stream The Lord of the Rings: The Two Towers on HBO Max. (opens in new tab)
Stream The Lord of the Rings: The Return of the King on HBO Max. (opens in new tab)
Citizen Kane (1941)
When a reporter captures the final words of a wealthy newspaper publisher, he is confounded by the meaning of "Rosebud" and embarks upon an epic journey of discovery to find out what it means and why it was so significant to the powerful man. Orson Welles' 1941 magnum opus Citizen Kane remains one of the most important films of all time for its sprawling narrative and brilliant acting.
Stream Citizen Kane on HBO Max. (opens in new tab)
Chef (2014)
Jon Favreau stars in Chef, this lovely ensemble film telling the story of a famous chef who is trying to get his passion back for cooking. So, he goes on a road trip with his son (Emjay Anthony) and co-owner Martin (John Leguizamo) in a new food truck where he shares authentic Cuban cuisine. This film is such an underrated gem, even years later.
Stream Chef on HBO Max. (opens in new tab)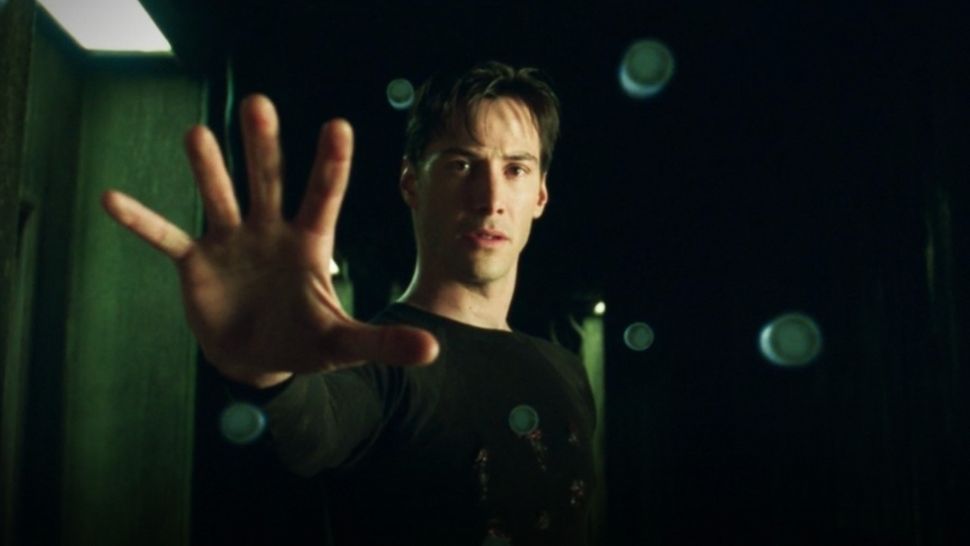 The Matrix (1999)
A computer hacker is given a choice: take the blue pill and go back to living in a computer simulation or take the red pill and see life through his own eyes. The Wachowskis' 1999 sci-fi action film The Matrix would still be a great movie even if it didn't completely change the game, but its impact on the genre as a whole makes it one of the most important movies of the 20th Century.
Stream The Matrix on HBO Max. (opens in new tab)
Old (2021)
M. Night Shyamalan is a king of horror and delivered his latest entry into the horror genre in 2021 with Old. In this film, a family of four travel to a strange beach that seems to make people grow older drastically. Now they must find a way off this land before their time literally runs out. You'll have many questions after watching Old just as much as I did.
Stream Old on HBO Max. (opens in new tab)
City Of God (2002)
Deep in the favelas of Rio de Janeiro, the youth are often left with only one direction: a life of crime that could be cut short very, very early on. Fernando Meirelles and Kátia Lund's 2002 crime epic City of God explores the turbulent lives of street kids in one of the poorest areas in the world and the choices they make to survive their adolescence.
Stream City of God on HBO Max. (opens in new tab)
The Grand Budapest Hotel (2014)
Wes Anderson strikes again with The Grand Budapest Hotel. This colorful movie tells the story of two accomplices (Ralph Fiennes and Tony Revolori) who take it upon themselves to go on a quest for fortune and recover a famous Renaissance painting in a world that is constantly changing. The film was nominated for nine Academy Awards at the time of its release, including Best Picture.
Stream The Grand Budapest Hotel on HBO Max. (opens in new tab)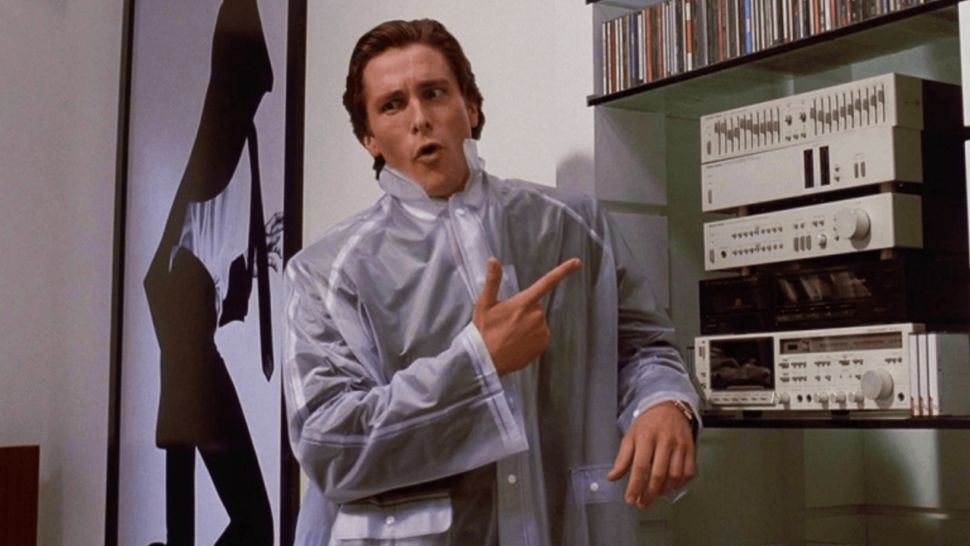 American Psycho (2000)
Based on the 1991 novel and starring Christian Bale, American Psycho follows Patrick Bateman, a seemingly normal banker in New York City who has a hankering for killing, whether that be people he just doesn't like or innocent members of the public.
Stream American Psycho on HBO Max. (opens in new tab)
The Wizard of Oz (1939)
A young girl is transported from a dusty farm in Kansas to the technicolor dreamland of Oz where she must defeat a wicked witch if she wants to ever see home again. To this day, The Wizard of Oz remains one of the most fantastical cinematic experiences and continues to enchant audiences of all ages.
Stream The Wizard of Oz on HBO Max. (opens in new tab)
2001: A Space Odyssey (1968)
A pair of astronauts are sent on a mysterious voyage to Jupiter upon the discovery of a monolith of unknown origin and unparalleled power. Stanley Kubrick's 1968 epic sci-fi film 2001: A Space Odyssey is a fascinating technological achievement, even if you don't fully understand its story.
Stream 2001: A Space Odyssey on HBO Max. (opens in new tab)
The Harry Potter And Fantastic Beasts Movies (2001 - Present )
Watch as Harry Potter (Daniel Radcliffe) goes from a young orphan to the only person who can stop He Who Shall Not Be Named (Ralph Fiennes) over the course of eight movies adapting J.K. Rowling's landmark series of books. Also within the Wizarding World are the Fantastic Beasts movies which are set decades prior to the events of the Harry Potter films and follow Newt Scamander (Eddie Redmayne) and his other magical (or no-mag) friends.
Stream the Harry Potter movies on HBO Max (opens in new tab).
Stream The Fantastic Beast movies on HBO Max. (opens in new tab)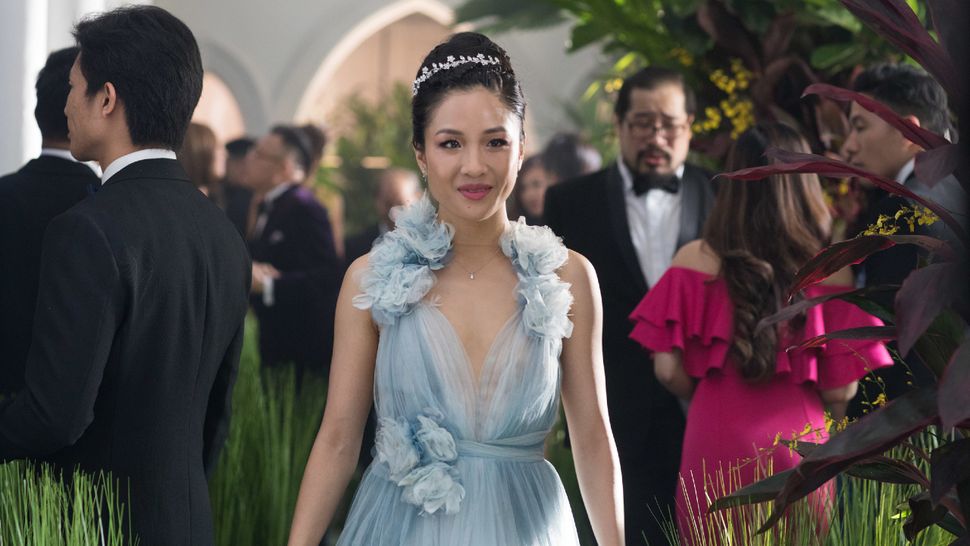 Crazy Rich Asians (2018)
A professor at New York University travels with her boyfriend to Singapore for a wedding only to discover that the man she loves is from one of the richest families in the world. Jon M. Chu's romantic comedy Crazy Rich Asians took the world by storm upon its release in 2018 and introduced audiences to the decadence and drama of the ultra elite.
Stream Crazy Rich Asians on HBO Max. (opens in new tab)
The Shawshank Redemption (1994)
A man falsely accused of murder spends decades of his life sentence planning his escape from a heavily fortified prison and its corrupt warden. One of the best Stephen King adaptations, The Shawshank Redemption is a story of the unbreakable human spirit, the bond of two best friends, and a shot at a better, more just life.
Stream The Shawshank Redemption on HBO Max. (opens in new tab)
Dunkirk (2017)
When a military operation goes awry on a French beach in World War II, scores of British civilians come to the rescue of thousands of stranded soldiers before approaching German forces can wipe them out. Christopher Nolan's 2017 war drama Dunkirk is at times hard to follow due to its unconventional timeline, but is also a remarkable cinematic achievement with so many cool behind-the-scenes facts
Stream Dunkirk on HBO Max. (opens in new tab)
Blade Runner 2049 (2017)
A young blade runner sets off to find a legendary detective that has been missing for 30 years in hopes that they can uncover a decades-long mystery. Denis Villenueve's brilliant and beautiful Blade Runner 2049 takes what Ridley Scott did with the 1982 original -- both visually and in terms of story -- and turned it up several notches.
Stream Blade Runner 2049 on HBO Max. (opens in new tab)
All of these movies and more are available to anyone with an HBO Max subscription. This list will change as the months go by so make sure to bookmark this page and check back for all future updates.