11 Upcoming TV Shows That Are Rebooting Or Continuing A Classic Property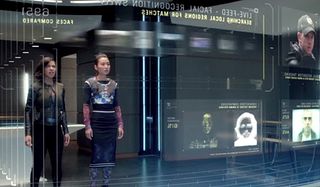 Following the success of The Odd Couple, 24: Live Another Day and Fargo, TV production companies are looking more seriously at the potential to turn former TV and film projects into brand new shows. There are so many reboots, remakes and continuations in the works right now, it's extremely hard to keep track of what is coming up, where those types of programs will be airing and when they will hit the schedule. So, we've done it for you. Without further ado, here are the top remakes, reboots and continuations in the works. This includes shows that are returning with original casts, shows that have been reworked with a new cast and movies that have been turned into shows. Trust us when we say there's a lot of this going on.
Fuller House
Where Will It Air? Netflix
When Will It Air? Sometime in 2016
Who is involved? Most of the original cast will be back, including John Stamos, Andrea Barber, Candace Cameron Bure, Bob Saget, Jodie Sweetin, Dave Coulier, Lori Loughlin and Scott Weinger. Conspicuously absent will be both of the Olsen twins.
What is it about? Fuller House will follow D.J., a recently widowed veterinarian, who is trying to take care of her two sons with the help of her sister Stephanie and her friend Kimmy (who also has a kid of her own). Shenanigans ensue.
Minority Report
Where Will It Air? Fox
When Will It Air? Monday, September 21 at 9 p.m. ET
Who is involved? Steven Spielberg is executive producing. Minority Report film actor Daniel London will be back to play Wally the caretaker. The precogs will also be involved with the plot, although they will be played by different actors. Meagan Good, Stark Sands, Laura Regan, Li Jun Li, Nick Zano and Wilmer Valderrama star.
What is it about? Set after the events in the Minority Report movie, a precog, Dash, is still haunted by murders and wants to help the police department to solve crimes before they happen, again. Here's the trailer.
The X-Files
Where Will It Air? Fox
When Will It Air? January 24, 2016
Who is involved? David Duchovny and Gillian Anderson are back as Mulder and Scully. Other returning characters include the Lone Gunmen, the Cigarette Smoking Man, and Walter Skinner (played by Mitch Pileggi). New actors set to appear include Lauren Ambrose, Robbie Amell, Joel McHale, Kumail Nanjiani, Annet Mahendru and Rhys Darby.
What is it about? Described as a revival and an event series, six episodes of The X-Files will be produced, and they sound very much in the same vein as the original series.
Ash Vs Evil Dead
Where Will It Air?Starz
When Will It Air? October 31, 2015
Who is involved? Bruce Campbell and Sam Raimi are both involved, as is Sam's brother Ivan Raimi. Campbell will return to play the lead Ash, and newcomers abound.
What is it about? A continuation of the franchise-turned TV show, Ash Vs Evil Dead will again follow Ash as he attempts to take down the Deadites. He has two young sidekicks this time around. Plus Lucy Lawless' Ruby will also be around kicking ass.
Heroes Reborn
Where Will It Air?NBC
When Will It Air? Thursday, September 24 at 8 p.m. ET
Who is involved? Most of the original cast has moved on to other projects and will not return for Heroes Reborn, but we will see Greg Grunber, Masi Oka and Jack Coleman back. In addition, Zachary Levi will be headlining the brand new extension of the original series.
What is it about? The 13-episode event series is set in the same world as Heroes. Following a terrorist attack, the "Heroes" have gone into hiding. Meanwhile, Jack Coleman's Noah Bennett is looking into the terrorist attack. Catch the trailer, here.
Coach
Where Will It Air? NBC
When Will It Air? Midseason?
Who is involved? Craig T. Nelson will be back to play Coach Hayden Fox. Bill Fagerbakke will return to play Dauber Dybinski. (Seriously, who came up with the names on this show?)
What is it about? This revival still sounds as if it will be a throwback sitcom, which makes sense, because the show originally aired in the 90s. Thirteen episodes are being produced, and they will be filmed in a multi-cam format with a live audience. It'll pick up 18 years later, when Coach Fox comes out of retirement to assist his son at his new Ivy League gig. How cute.
Limitless
Where Will It Air? CBS
When Will It Air? Tuesday, September 22 at 10 p.m. ET
Who is involved? The biggest draw for Limitless as a TV series is that it is based on a movie starring Bradley Cooper, and Cooper is back for the TV series in a supporting role. Jake McDorman stars in the series.
What is it about? A young man named Brian Finch discovers NZT, a pill that allows him to have incredible abilities. It also places him in the middle of a conspiracy surrounding the drug, and gets him caught up with the FBI, who want to use his newfound skills. Check out the first look.
Rush Hour
Where Will It Air? CBS
When Will It Air? Midseason
Who is involved? Justin Hires from Key & Peele will star in the series along with Jon Foo. No characters from the original movie seem to be involved.
What is it about? Rush Hour will technically be a reimagining of the original movie of the same name. Detective Lee is a martial arts master who comes to Los Angeles to look into his sister's death. He and Detective Carter are partnered up and begin to solve cases together, with a few bumps along the way.
Where Will It Air? Disney XD
When Will It Air? Saturday, September 5 at 9 p.m. ET
Who is involved? Marvel is involved, of course, and while this animated production will share characters—Groot, etc—with the original movie, the original actors are not going to be featured. Guardians of the Galaxy film director James Gunn has also said the series is not connected to the Marvel Movie Universe, but it is a continuation of sorts, as it is intended to follow the events in the movie.
What is it about? Star-Lord, Rocket Raccoon, Groot, Gamora, and Drax find an artifact that is keyed to Star-Lord's DNA. Inside is a map to find an artifact known as the Cosmic Seed. The team wants to find it and destroy it before it can be used for villainous purposes. Give the trailer a watch.
Uncle Buck
Where Will It Air? ABC
When Will It Air? Midseason
Who is involved? James Lesure, Nia Long, Sayeed Shahidi, and Mike Epps star in this remake of the original film, which featured John Candy in the titular role.
What is it about? The original movie worked because it was about sending kids to stay with the irresponsible Uncle Buck for a short time after a medical emergency forces the parents to leave town. The new version has a similar premise, and we know the kids are expected to stay with Uncle Buck for the weekend, but I have no idea how ABC plans to keep this premise going for a whole season—especially if Uncle Buck ends up getting a Season 2 renewal. Here's ABC's first look at the new comedy.
Twin Peaks
Where Will It Air? Showtime
When Will It Air? 2017, although the behind-the-scenes drama means the date isn't particularly stable.
Who is involved? A few of the original Twin Peaks cast members have already said they will be back for the continuation (and more are likely to be announced). In addition, original creators David Lynch and Mark Frost are also involved. I'm sure we'll also see some damn fine coffee.
What is it about? We don't know a ton about the premise, but we do know the show will be set in the same town and will focus on the storylines the show originally touched on when it aired on network TV in the early nineties. More to come.
This poll is no longer available.
Photos courtesy of Showtime, Fox, ABC, CBS, NBC, Disney XD, Starz
Your Daily Blend of Entertainment News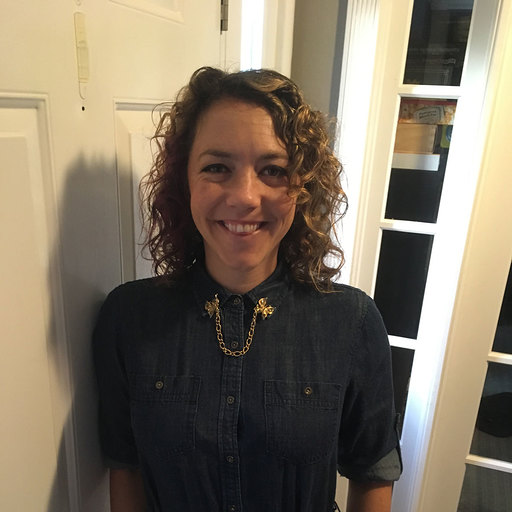 Reality TV fan with a pinch of Disney fairy dust thrown in. Theme park junkie. If you've created a rom-com I've probably watched it.