The Percentage Of Users Who Are Happy With Netflix, Despite The Price Increase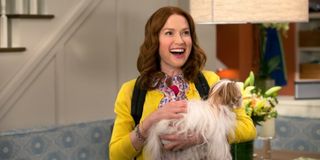 Netflix has gone through some major changes for subscribers in 2016 thanks to price hikes on the most popular subscription plan. The plan that offered streaming HD service originally cost $7.99 per month; price increases hitched that cost up to $9.99 per month. It seemed likely that Netflix could lose a chunk of subscribers due to the higher price for the same service. Now, we know that many subscribers are actually still happy with their plans despite the extra cost. More than 90% of Netflix subscribers report satisfaction and an intention to stick with Netflix.
According to reports, 94.5% of current subscribers to Netflix remain happy paying a monthly fee for the vast library of content available on Netflix. It's a bump up from the 92% satisfaction from 2015. The CutCableToday survey also revealed that 4.5% of the non-satisfied subscribers are currently neutral, and only 1% are actively unsatisfied. The 25% rise in price doesn't seem to have destroyed subscribers' good will toward the streaming service.
The bump in satisfaction is good news for Netflix after recent earnings information reported that fewer new consumers are signing up for the service in each quarter. It was entirely possible that the market had reached its saturation point when it came to Netflix. Some Netflix shareholders have even been dropping their stock over the past year. All in all, the price hikes could have been a breaking point for Netflix. The high percentage of subscriber satisfaction likely means that Netflix will continue with its plan to slowly increase prices as time passes. Netflix expected to spend $6 billion to produce more original content in 2016, so it will need the revenue to keep up with its lofty goals.
Early reports indicated that Netflix might lose nearly 500,000 subscribers due to the change in cost. Although the higher price paid by around 27 million U.S. consumers would more than compensate for the loss of 500,000, such a substantial loss wouldn't have boded well for Netflix and its intentions to carry on changing its plans.
Luckily, Netflix has been producing original content that has proved wildly popular with subscribers. Orange Is the New Black is a sure thing for drawing a sizable audience, and new 2016 programs like Fuller House and Stranger Things have won viewers with their first seasons. The Netflix Marvel universe is continually expanding to include new series and spinoffs. Subscription plans have begun to offer less licensed content as Netflix focuses more on originals, but at least those originals have been pretty stellar.
Only time will tell if Netflix will be able to keep its consumers satisfied as time passes and prices continue to rise. Check out our ranking of the greatest Netflix original series, and don't forget to take a look at our fall TV premiere schedule to see what you'll be able to catch on the small screen in the near future.
Resident of One Chicago, Bachelor Nation, and Cleveland. Has opinions about crossovers, Star Wars, and superheroes. Will not time travel.
Your Daily Blend of Entertainment News
Thank you for signing up to CinemaBlend. You will receive a verification email shortly.
There was a problem. Please refresh the page and try again.