11 Netflix Originals That Will Keep Viewers Hooked In July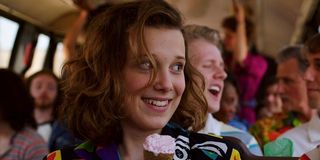 Ladies and gentlemen, we've reached what may be Netflix's biggest month of 2019: July. After a long wait, Stranger Things Season 3 is finally on the way, and the Fourth of July is about to be lit for reasons other than fireworks!
Of course, it's not like that's the only series Netflix has on deck for the month of July, and plenty of other shows are headed to the platform that certainly look like they'll be worth bingeing or at the very least checking out. From cooking competitions to family affairs, here's a look at 11 Netflix originals that will keep viewers hooked in July.
Stranger Things (Season 3) - 7/4
You know it, you love it, and you're really hoping this season no major characters get killed off. Netflix has been all-in on promoting Stranger Things in wild ways, such as with a collaboration with Coca-Cola. Those that aren't aware this one is on the way have been living under a rock with a bad internet connection.
The full details of Season 3 haven't really been released, but a new mall is involved, Steve might find a new love interest, and the trouble in Hawkins is far from over. With this show's popularity, that's likely all anyone needs to know to tune in between the fireworks shows.
Family Reunion (Season 1) - 7/10
Tia Mowery and Loretta Devine are teaming up for Family Reunion, a new sitcom for all ages that pits new school vs. old school. The story follows Cocoa (MOwry), who packs up her family and their Seattle lifestyle and moves them in with her mother (Devine) and father in Georgia. The result is a clash of ideals, and everyone must make some compromises in order to make it all work.
It may not have the big time drama of other entries on the way in July, but for those still upset that shows like One Day At A Time are gone and Fuller House is coming to an end, perhaps this can be the new obsession for the family households.
Blown Away (Season 1) - 7/12
Just when you think television ha gs run out of competition shows, Netflix is showing up in July with one of the most bizarre ones we've heard of to date. Blown Away pits 10 master glass blowers together in a competition that will ultimately decide who is the best of them all. The winner gets bragging rights and a cool $60,000 in prize money.
Blown Away has my attention based off the logistics alone. Are there going to be multiple high temperature furnaces running? What kind of things are going to be constructed for judges to critique? How on Earth did Netflix manage to find 10 glass blowers when I can count the number I've seen in my life on one hand? All these questions, and probably some none of us have thought of yet, may be revealed on launch day.
Extreme Engagement (Season 1) - 7/12
Two folks are about to get married, and to put their relationship to the test, they're traveling the world to learn about the traditions of the ceremony in eight different cultures. Exact locations haven't been revealed just yet, but one would expect some very new places for the lovebirds.
Obviously, I hope it turns out for the best, but I'd be lying if I said I didn't hope there isn't just a little tension created by this pre-marital journey. After all, how the hell are they possibly going to top that honeymoon after this big trip?
Comedians In Cars Getting Coffee (New Episodes) - 7/19
Jerry Seinfeld's Comedians In Cars Getting Coffee has new episodes going up on the back half of the month, and as usual, he's got some heavy hitters in the world of comedy in on the fun. Seth Rogen, Ricky Gervais, Jamie Foxx, Martin Short, and the one everyone has to be excited for after seeing the above picture, Eddie Murphy.
With Eddie Murphy taking fewer recent roles in Hollywood and keeping largely out of the public eye, his appearance on Comedians In Cars Getting Coffee will be a real treat. Perhaps we'll get some new Shrek factoids, or maybe some previously unknown stories about his brother Charlie Murphy. Who knows?
Queer Eye (Season 4) - 7/19
Queer Eye is back again, and they're back in Kansas City, Missouri, to change some more lives for the better. Those who've been watching know the drill by now. Surprising transformations and tears from those watching will happen frequently. It's a repetitive formula for sure, but not one folks seem to be tired of just yet.
Which is a good thing because Netflix has the boys signed on for Season 5, which is set to take place in the Philadelphia. For now, though, let's just be pumped about Season 4 and whatever great hair trips Jonathan has.
Another Life (Season 1) - 7/25
Katee Sackhoff stars in another Netflix sci-fi original that begins with the discovery of an alien artifact. Sackhoff's character, Niko Breckinridge, then leads a crew on a mission to find the artifact's origin. Things get dangerous pretty quickly, and it becomes clear before too long none of them may survive this perilous journey.
Katee Sackhoff was brilliant on her short stint on The Flash and is of course a sci-fi icon thanks to Battlestar Galactica, so it will be cool to see her again in a sci-fi setting. This sounds to be more of a grounded take on sci-fi that could get progressively more out there as things continue, so hopefully Netflix gives this one a chance to develop so audiences can see where it goes.
Workin' Moms (Season 2) - 7/25
One of Netflix's most underrated comedies is back for another season, and if Season 1 is any indication, all the drama, hijinx, and work issues of raising children will still be in play for all the "workin' moms." It's one of those shows that new parents can watch to feel better about themselves if the stress of home life has them down, which can happen from time to time.
For those that are hooked, and excited for Season 2, here's some added good news. Season 3 has already aired in Canada, so the odds of Netflix announcing more episodes before too long seems pretty high.
Orange Is The New Black (Season 7) - 7/26
After seven seasons, Orange Is The New Black is coming to an end. The ride had to end eventually, and luckily Netflix is giving it plenty of time to breathe and stand on its own following the premiere of Stranger Things much earlier in the month. How will the series wrap things up for the ladies of Litchfield?
Well, for starters, we'll be traveling outside prison walls as Season 6 saw Piper get an early release. Meanwhile Taystee is on the line for a murder she didn't commit, and things aren't great for the rest of the characters either. Is this going to be a sad conclusion, or is there a happy ending in here yet that will somehow make things better for everyone?
Sugar Rush (Season 2) - 7/26
In my opinion, Sugar Rush is one of the most underrated food competitions on television period. The desserts are always delicious looking, and the clock management concept is an entertaining way of handling the typical time limits associated with these programs. Plus legendary dessert maker Adriano Zumbo is part of the judges panel, and can hold contestants to exceptionally high standards.
It's colorful, it's all delicious looking, and it's probably best enjoyed with a snack. Seriously, this isn't the series to watch without something on hand to munch on, although gluttons for punishment may enjoy living vicariously through panelists and judges enjoying these delectable goodies.
Honorable Mention: Frankenstein's Monsters's Monster, Frankenstein - 7/16
It's not technically a new television series, but we'd be remiss to not mention that David Harbour has another project headed to Netflix in July. Frankenstein's Monster's Monster, Frankenstein is a mockumentary in which David Harbour finds the lost footage of his father's televised stage play.
If the title doesn't make it apparent enough, this one is a comedy that will definitely tap into a side of Harbour Stranger Things won't show. Harbour did a pretty hilarious web video earlier this year with his "one man show," and it seems like this may be more of the same. If that's the case, we should all be very excited.
Stick with CinemaBlend for more on what's going on in the world of Netflix, other streaming services, television, and movies.
Your Daily Blend of Entertainment News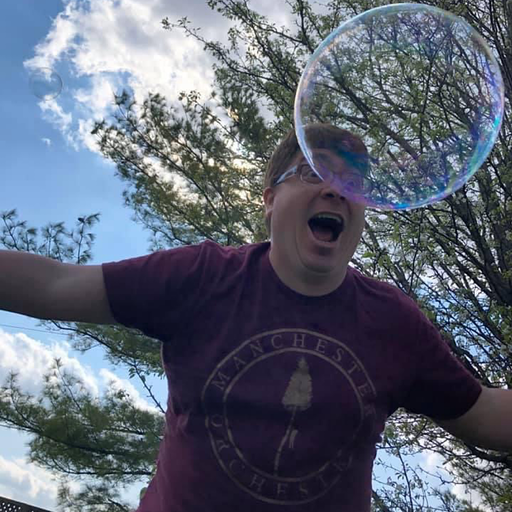 Mick contains multitudes and balances his time reporting on big happenings in the world of Star Trek, the WWE, reality television, and other sci-fi shows.