The Best Marvel And DC Superhero Shows Available To Stream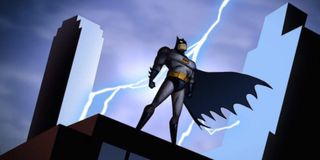 (Image credit: Warner Bros.)
Remember the feeling of waking up on a Saturday morning to watch the latest episode of your favorite superhero show, only to be left with the dread of anticipation for next week's episode once that half hour was up? Now, such a dilemma no longer exists because all of your favorite series starring DC superheroes and Marvel superheroes are available to stream anywhere or anytime you want.
With Disney placing its Marvel content on Disney+, DC having launched its own streaming service, DC Universe, this year as well, and of course Netflix and many more, there are so many superhero series to choose from. You could revisit a childhood favorite like Batman Beyond or see what Agents of Shield is like, just to name a few. The amount of choices can be colossally overwhelming.
Never fear! CinemaBlend is here with a guide to help you figure out which superhero series to binge next. I have chosen what I believe are some of the best shows based on DC superheroes and Marvel superheroes available on your favorite streaming services to ensure a superpowered binge. Get ready for action!
Spider-Man (Disney+)
Since Disney+ harbors just about every animated series starring Marvel superheroes at its disposal, you can imagine that there are more than enough iterations of the famous webslinger to binge. If you ask me, however, the best to choose from is the 1994-1998 run of Spider-Man.
Originally airing on Fox Kids, Spider-Man starred the voice of Christopher Daniel Barnes (Prince Eric from The Little Mermaid) as a college-age Peter Parker struggling to balance his photography job at The Daily Bugle and his romance with Mary Jane all while keeping the forces of evil at bay in Manhattan and his secret identity intact. While this Peter Parker may have more in common with Tobey Maguire than Tom Holland in terms of age, he still has all the quips and daily struggles that define the traditional interpretations of the character.
Its episodic narrative structure kept tension running high throughout its run. and enticed young viewers enticed to come back week after week. Not to mention, the complex storylines and mature themes earn the show its TV-Y7FV rating. Should viewers younger or older choose to click on this animated fan favorite, prepare for some potential late nights to find out how Doc Ock gets defeated this time.
Keep in mind, however, while it appears that Disney+ only has one season of Spider-Man available for streaming, don't fret. All 65 episodes of its five-season run are available, just not separated by their original seasons, for whatever reason. What a tangled web we weave.
Daredevil (Netflix)
One of several live-action Marvel superhero series seen by many as unfairly and prematurely cancelled by Netflix, this gritty, smart, and ultra-violent series finally gave fans the vision of blind crusader of justice in Hell's Kitchen they had always wanted.
Developed by veteran writer of all things nerdy Drew Goddard, Daredevil follows Matt Murdoch's (Charlie Cox) rise from attorney by day to lone vigilante by night. After a chemical accident leaves Matt blind but his remaining sense extraordinarily enhanced, he uses his abilities to rid his city of the criminals the corrupt justice system he works for fails to punish.
Daredevil brilliantly throws all superhero tropes out the window to deliver a series that is part-legal drama, part action thriller, and all dark, eviscerating, shockingly realistic excitement. Right off the bat, it all seemed too good to be true. Considering it was cut off after three seasons, perhaps it was. All three seasons are available to watch on Netflix.
Swamp Thing (DC Universe)
Speaking of unfair cancellation, fans are still scratching their heads over DC Universe's decision to scrap this highly acclaimed series after just one 10-episode season. Low ratings? Budget constraints? Fear of oversaturation in the trend of plant-based products?
Whatever the reason for Swamp Thing's premature departure, those who tuned in when it first debuted and have discovered it since are at least thankful for the existence of this adaptation of one of DC's more obscure creations. A hulking beast resembling the sort of matter you would find deep in the brushes of Louisiana does not sound like the ideal concept for superhero fiction.
Yet, it does sound just right for a horror series, and that is just what Swamp Thing is, pulling no punches when things get graphic. It is the perfect way for DC Universe subscribers to quench their occasional thirst for the macabre... for 10 episodes, at least. Check it out over at DC Universe.
Agent Carter (Disney+)
One of the things that 2011's Captain America: The First Avenger got right was a strong feminine touch, courtesy of Hayley Atwell's portrayal of SHIELD agent Margaret "Peggy" Carter. The character's resilience in battle and savviness in intrigue inspired the idea that she could carry her own film, or series even. Disney agreed, and premiered Agent Carter on ABC in 2015.
Set in the late 1940s following the supposed death of Chris Evans' Steve Rogers, Agent Carter is one of the most fun and refreshing productions to come from Marvel/Disney alliance, especially on the TV side. Its film noir aesthetic and clever callbacks to the Marvel Cinematic Universe (including an appearance by Dominic Cooper's Howard Stark or mention of a radio play inspired by Captain America) made it unlike any other comic book adaptation of its time on the big or small screen.
Hayley Atwell is flawless in the title role, making 20th Century espionage look as cool as being an Avenger. Despite only lasting two seasons with 18 episodes total, Agent Carter is a welcome departure from the usual stories of costumed superheroes we see from Marvel and makes for a good, quick binge at that. Watch Agent Carter over at Disney Plus.
Teen Titans (DC Universe)
With all due respect to the Justice League, those grown-up DC superheroes do not offer much for their target demographic to relate to. Who better to turn to than their younger comrades?
Originally airing on Cartoon Network from 2003-2006 for five seasons, Teen Titans sees the alliance of the most powerful minors in DC's catalog, including Robin, Starfire, Cyborg, Raven, and Beast Boy. Instead of enlisting help from the likes of Batman or Superman, these teens rely on themselves to deal with the daily struggles of killer robots, power-hungry mad scientists, acne, puberty, etc.
There lies the secret to the show's lasting legacy years after its initial run: it treats its characters like the kids they are while never sacrificing the maturity of its tone. Thus, it easily appeals to both children and their comic book fan parents for some wholesome family viewing. Your little sibling can watch Teen Titans Go! on their own, though. Stream Teen Titans at DC Universe.
Watchmen (HBO NOW)
From developer Damon Lindelof of Lost and The Leftovers fame, HBO's new Watchmen series envisions an alternate version of our present day following the events of the graphic novel by Alan Moore and illustrator Dave Gibbons. In a world in which costumed vigilantes are now outlawed, a new team of heroes emerge inspired by the original Watchmen, but with their own brand of justice.
Watchmen, which has yet to complete its first season at this time, sees returns of classic characters having aged since the events of Alan Moore's original story, including Jeremy Irons as Adrian Veidt (Ozymandias) and Jean Smart Laurie Blake (formerly Sally Jupiter, a.k.a. Silk Spectre II), now an FBI agent. What keeps this new chapter in the saga fresh, however, is the new cast of heroes who rekindle the subversive commentary on heroism and justice first introduced years earlier in Moore's novel, but from a modern day point of view. Check out Watchmen on HBO Now.
Lois & Clark: The New Adventures of Superman (DC Universe)
This is one of the more obscure entries on this list and I would not be surprised if you had never heard of it. However, for die hard Superman fans with a soft spot for Clark Kent's romance with Lois Lane, you owe it to yourself to give Lois & Clark: The New Adventures of Superman a shot.
This Emmy-nominated romantic dramedy, which ran from 1993-1997, starred Teri Hatcher (who you might remember from Desperate Housewives or Seinfeld) as Lois Lane and Dean Cain as Clark Kent as they evolve from co-workers at The Daily Planet, to spouses, then companions in Superman's fight for truth, justice, and the American way. It incorporates many of the classic characters you would traditionally find in Metropolis, such as Jimmy Olsen or Perry White, but don't expect Doomsday or Braniac to pop up. A time-traveling H.G. Wells shows up a couple times, though.
Yes, Lois & Clark: The New Adventures of Superman, which was cancelled by ABC after four seasons in favor of The Wonderful World of Disney, is a far cry from the more serious interpretations by Henry Cavill or even Christopher Reeve in the 1978 film, but that is also what helps it stand out among the rest of the Superman-related content available to stream on DC Universe. It is irreverent and often cheesy, but is that not a fitting description for the Man of Steel? Watch it all over at DC Universe.
X-Men: The Animated Series (Disney+)
The path of Fox's cinematic X-Men franchise has been a bumpy road since an impressive debut in 2000 to what many called a dismal conclusion with 2019's Dark Phoenix. For fans who love consistency in quality and plot line, look no further than the '90s animated series.
From 1992 to 1997, X-Men: The Animated Series was one of the first series inspired by Marvel superheroes to really push the boundaries of what Saturday morning cartoons could be. Following the likes of Wolverine, Cyclops, Jean Gray, and more as guided by Professor Charles Xavier, the series got down to the nitty gritty of what made Stan Lee's original comic so groundbreaking by incorporating the concept of mutant discrimination as a major focal point.
Thanks to Disney's recent ownership of the rights to the X-Men property, you can revisit what is still regarded today as one of the pioneers of mature, complex animated superhero content on Disney+.
Batman: The Animated Series (DC Universe)
Some show favoritism toward Christian Bale, Michael Keaton, or even Adam West as the finest portrayal of Gotham's Dark Knight. However, the fans of the purest form will tell you that no interpretation of Batman has nailed it quite like Kevin Conroy, and without even putting on the suit.
Co-developed by animation legend Bruce Timm, Batman: The Animated Series is seen by many as the most accurate and essential adaptation of the DC superhero created by Bob Kane and Bill Finger. Fans often cite it when referring to their favorite interpretations of DC's most beloved characters, such as Mark Hamill's Joker, Richard Moll's Two-Face, or Arlene Sorkin's Harley Quinn (from which the character first originated).
With its gorgeous animation style (which depicts Gotham as so heavily shrouded in darkness they actually hand drew sequences on black paper), complex, emotionally driven storylines, and the definitive voice talent of Kevin Conroy as Bruce Wayne, this Emmy-winning detective series remains one one of the Dark Knight's brightest moments nearly 30 years later. You can watch two seasons of Batman's vigilante justice on DC Universe... well, three if you count the one available season of 1998's The New Batman Adventures.
Whether you consider yourself more a fan of TV featuring Marvel superheroes or DC superheroes, now might be the time set aside your reservations and try your hand at both. With all streaming services harboring new and classic superhero content right at your fingertips, there is plenty to include in your binging schedule. Hopefully, this list helps your narrow it down a bit.
Your Daily Blend of Entertainment News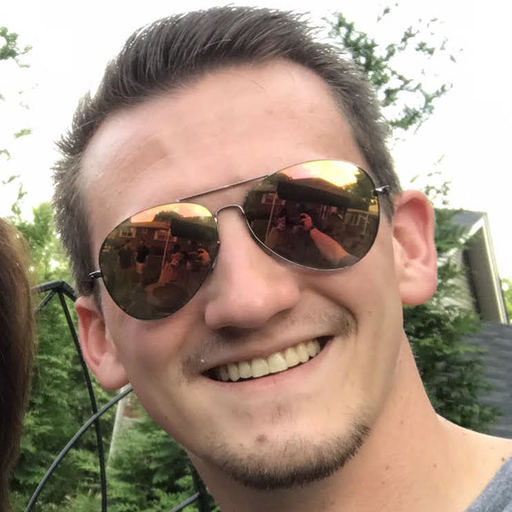 Jason has been writing since he was able to pick up a washable marker, with which he wrote his debut illustrated children's story, later transitioning to a short-lived comic book series and (very) amateur filmmaking before finally settling on pursuing a career in writing about movies in lieu of making them. Look for his name in almost any article about Batman.