All Black Mirror Seasons Ranked, Including Season 5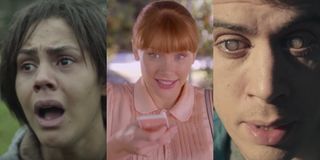 SPOILER WARNING: the following article contains spoilers for nearly every episode of Black Mirror. If you have never seen the show before, proceed with caution.
In the summer of 2019, Netflix dropped Season 5 of Black Mirror, the cultural phenomenon that has scared millions into reconsidering how to navigate the tech-based side of their lives. So, what is it about Black Mirror Season 5 that has people saying it is the least "Black Mirror" season yet?
When it first debuted on British television in 2011, Black Mirror was often referred as something along the lines of "The Twilight Zone for the digital age." It is safe to assume that creator Charlie Brooker must have taken plenty of inspiration from Rod Serling when developing his heavily tech-based anthology series, but it became clear that this was more than science-fiction: this was science-plausible-fact, if you will.
Now with five seasons, a Christmas special, and a revolutionary interactive "choose your own adventure" movie under its belt, Black Mirror's influence has not died down, despite the polarizing effects of Season 5. We have already ranked the series' Top 10 best episodes, but maybe we should see how all of its seasons (excluding White Christmas and Bandersnatch) rank amongst each other and see just why Season 5 is considered such a misstep.
5. Black Mirror Season 5
Given the polarizing reaction to the anthology series' most recent season, it seems pretty obvious that it would be ranked the lowest on this list. Black Mirror has always been defined by its brilliant marriage of ingenious, often bleak storytelling with frighteningly plausible societal commentary, most often involving technology. While the technophobic themes are still clearly intact, Season 5 is deeply lacking in the area of creativity.
"Smithereens" is Season 5's best for Andrew Scott's engrossing performance as a manic rideshare driver desperate to speak to a Mark Zuckerberg-esque internet tycoon (Topher Grace), but would detract points for basing its premise on the obvious and overdone concept of the dangers of social media. The tonally uneven "Rachel, Jack and Ashley Too" was, at least, interesting for casting Miley Cyrus in a dark take on her own behind-the-scenes life, circa Hannah Montana, but not much else - not to mention its recycled concept of downloaded consciousness that Black Mirror has done far better in previous episodes.
The episode most difficult to make heads or tales of from Black Mirror Season 5 would have to be "Striking Vipers," starring Anthony Mackie and Yahya Abdul-Mateen II as old college buddies who engage in a strange affair via their avatars in a virtual reality video game. While the plot is unique and very much in line with what the series is known for thematically, it is a challenge to pinpoint what the episode is really trying to say: a warning of VR becoming too real, an allegory for video games coming between marriage, etc.?
While Black Mirror does not really have any "bad" seasons, some viewers are not off-based to believe that Season 5 is the least "Black Mirror" season yet.
4. Black Mirror Season 2
Premiering two years after its debut season, Black Mirror sophomore collection of cautionary tales made things a little stranger. In retrospect, you can see how closely the concepts in Season 2 mirror some of the concepts explored in Season 1 (more on that later), but what sets it apart is how each episode conceals that realization before the grand reveal.
"Be Right Back," with Domnhall Gleason as the mechanical copy of Hayley Atwell's late husband, exposes our reliance on our online identities to define us under the disguise of a romantic tragedy. "White Bear" seems like an apocalyptic sci-fi adventure alluding to how our phones turn us into "zombies," until you discover its underlying commentary on hate mob mentality and how that inspires our obsession with the pain of others.
The most polarizing episode of Black Mirror Season 2 is "The Waldo Moment," about a cartoon character's unexpectedly successful campaign to run for office. I am not going to comment on exactly why this episode was so ahead of its time, but I will just say that, as ridiculous as such a plot sounds, it is not something to take for granted.
Season 2 is the last season on the U.K.'s Channel 4 before Black Mirror transitioned to Netflix, but not the last to prove the series as something revolutionary.
3. Black Mirror Season 1
It all began with media expert Charlie Brooker asking the question, how would the country react if the British Prime Minister was forced to have sexual intercourse with a pig in order to save a kidnapped princess? It may not sound like the Black Mirror most American fans are used to today, but it was sure an explosive way to start things off.
I have actually heard from many friends that they could not make it past "The National Anthem," the first episode of Black Mirror, when they first gave the show a try, as the aforementioned plot made them uncomfortable. I can understand that, but, I think it is important to note that the series has never intended to make viewers comfortable. Quite the opposite, in fact.
The traumatic nature of Black Mirror Season 1 only increases as the concepts grow more relatable, with "Fifteen Millions Merits," starring future Oscar-nominee Daniel Kaluuya, imagining a world literally dictated by media corporations, and the "The Entire History of You" following an insecure man (Toby Kebbell) plagued by the memories he obsessively replays in the recording device ingrained in his head. The scariest part of these episodes is that, for a show that is technically science fiction, their concepts do not sound too far fetched.
Such is the reason why Black Mirror made such an impact so early into its run: its horrifyingly realistic approach to its even more bizarre ideas. It's worth betting that haters of "The National Anthem" were most discomforted by the realization that they are probably no better than the people willfully watching the Prime Minister violate that pig on live TV at the end of the episode. Just think about it.
2. Black Mirror Season 3
By making the transition from Channel 4 to Netflix, Charlie Brooker's creation made a huge, unprecedented impression on American audiences, offering them a program that satisfied their craving for something entertaining while making them feel smarter at the same time. Season 3 also marked a new beginning for Black Mirror as it evolved from a collection of cynical cautionary tales to a mixed bag of stories of varying concepts and tones, each one more thought-provoking than the last.
The title of the haunting "Nosedive" refers to the descent of Bryce Dallas Howard's reputation in a world literally run on a 5-star rating scale. "Playtest" is a straight-up horror movie with the idea of how real VR could get with an underlying commentary on the value of real reality. "Shut Up and Dance" is a furious roller coaster ride from the point of view of a hacking victim whose moral compass is put into question by the shocking conclusion, but the deeper message of morality can be found in the feature-length detective thriller "Hated in the Nation," which puts the general public's humanity in perspective.
The only weak point to the season, in my opinion, is "Men Against Fire," a war epic/creature feature hybrid with an admirable, but way too on-the-nose, message in protest of xenophobia. That misstep is easily forgiven by the inclusion of the Emmy-winning "San Junipero," a love story told over several time periods (kind of) that broke tradition for Black Mirror by offering a more hopeful view of the future.
Season 3 marked Black Mirror's first time breaking out from the "Twilight Zone for the sad and technophobic" reputation it had previously in its first two seasons. By this time, while simultaneously becoming a new cultural phenomenon, it had redefined the anthology series entirely, leading the path to the season that I believe is its magnum opus.
1. Black Mirror Season 4
There is only so much bleakness that a person can take, which is why I'm sure many of us are thankful for Season 4 of Black Mirror. Keeping in line with the newfound positivity the series had incorporated into Season 3 (well, with just one episode, really), the six-episode second season of its Netflix run had an unusually even assortment of happy and sad endings.
"U.S.S. Callister" sees the digital copies of real people trapped in a VR simulation of a Star Trek episode from hell defeat their captor (Jesse Plemons) Matrix-style. "Hang the DJ" probably inspired millions to delete Tinder after its romantic leads found love by defying the influence of a futuristic dating service on steroids. Black Panther's Letitia Wright brought the disgraced tech salesman who put a digital copy of her late father on infinite death row by showing him the same fate at the morally ambiguous conclusion of the feature-length anthology film within the anthology series, "Black Museum."
However, be sure to not underestimate that, since this is Black Mirror, Season 4 is not without its nightmare fuel. "Arkangel" makes you reconsider becoming a parent altogether, "Crocodile" is one woman's paralyzing descent from manslaughter to serial murder, and "Metalhead" is a dizzying, stylized 41-minute chase through an apocalyptic world overrun by robotic dogs that look eerily similar to machines currently being developed as we speak.
There are two types of Black Mirror fans: those who watch to fulfill their cynical premonitions of the future and those who did not catch onto it until Season 4 and watch to come away with a more hopeful idea of what the world could be like. Season 4 appeals to both with flawless results.
Black Mirror went from the masterful mind-melter that only rose in quality as it continued, to that one Netflix show you heard was really cool until it reached the sore misstep that is Season 5. With further advancements to technology and new, questionable trends in societal behavior stemming from them, we can only take a step forward in hope that whatever Charlie Brooker comes up with for Season 6 might be the one that really gets us take a deep look into our own dark reflections.
Your Daily Blend of Entertainment News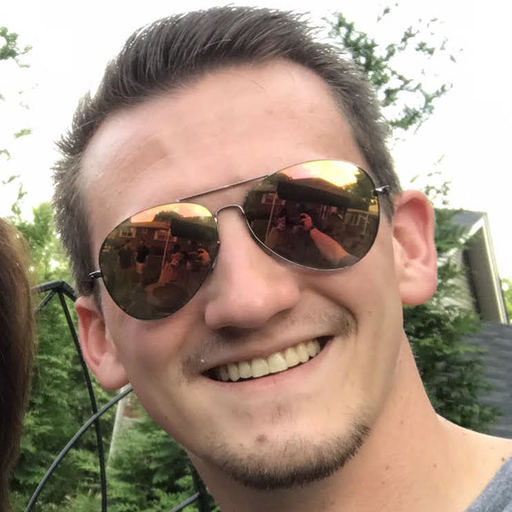 Jason has been writing since he was able to pick up a washable marker, with which he wrote his debut illustrated children's story, later transitioning to a short-lived comic book series and (very) amateur filmmaking before finally settling on pursuing a career in writing about movies in lieu of making them. Look for his name in almost any article about Batman.