6 Ways Netflix's The Circle Is The Perfect Big Brother Substitute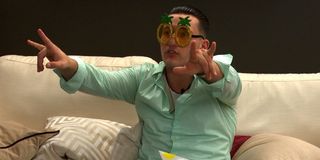 If you're a Big Brother fan, the stretch of time since Season 21 ended has been rough. Besides the finale not going down the way many wanted, the fandom was led to believe an All-Stars season was on the way, but there's been radio silence on the theme for 2020. Luckily, Big Brother loyalists, I've found a shining light in this time of unknowing, and it's Netflix's U.S. adaptation of The Circle.
Netflix's latest reality show (which became a breakout hit in the U.K. before heading stateside) is perfect for Big Brother fans looking for something new. While in execution The Circle is very different than the CBS hit series, there are plenty of similarities between the two that viewers will appreciate, and eventually grow to love as they dive deeper into this three-week event series.
The Circle Is Big Brother's "Social Game" On Steroids
The Circle doesn't have physical competitions quite in the same way Big Brother does. Instead this is basically the "social game" of Big Brother on steroids, with it being the only way a player can interact and secure their safety within The Circle. One would think removing a dynamic of immunity via physical competitions would lessen the experience, but I honestly think it enhances the game greatly.
Especially in the case of The Circle, where players are in complete isolation minus the social media site they used to interact with each other, fittingly called "The Circle." It means no opportunities for players to eavesdrop on other's conversations, and sometimes, a player could say something everyone disagrees with, but they're all oblivious because nobody expressed it in the public chat. Immunity is earned by being the "most likable," though viewers will see that's way harder than people think.
The Circle Has Plenty Of Likable People
Whether they're playing themselves, or catfishing the other contestants, the people featured in the first four episodes of The Circle have been pretty likable in my opinion. Netflix did a great job with the casting, and this may be the most inclusive lineup a reality series has had in quite some time. Even the contestants all seem to generally like each other, even though many aren't entirely sure if the other is a catfish or not.
Without digging too deep into spoilers, one thing I really love is that The Circle has, so far. led to many unique partnerships I don't believe would exist on Big Brother. Looks and appearances often mean something in reality television, and as fans have complained in the past, reality shows can turn into a popularity contest that feels rooted in looks. Contestants in The Circle feel less concerned with that considering they don't know who's real and who's not, which ensures decisions are being made without any unconscious or conscious bias toward other players.
The Circle Has All Sorts Of Deception
In a game where 95% of interactions between characters take place via social media, players are able to comfortably be deceptive. This means some players can represent someone they aren't to the most extreme levels, and say what they need to in the moment with a lesser chance of discovery or exposure by other players in the game. Hilariously enough, even those playing the game as their true selves sometimes appear less genuine than the fakers!
Personally, I love how contestants on The Circle can talk out their strategies in real time. Seeing as the contestants are all in separate rooms, their apartments serve as confessionals that eliminate the diary room bits Big Brother has to edit in while events transpire. It makes it easier to follow a contestant's habits, and more or less confirms that everyone is playing the game at some level whether they're playing themselves or posing as their girlfriend back home.
The Circle Already Has Had A Few Profound Moments
So often society talks about the ugliness of social media, and how various platforms have brought out the worst in some of us. The Circle can certainly show that side, but it can also show the magic of how we as a society have grown from having this type of technology in our lives. As someone who just recently witnessed a slew of controversies on Big Brother Season 21, it was nice to see a show that, for the most part, isn't too toxic in its first four episodes.
The good news, for those Big Brother fans who secretly thrive on that drama, is the tease for the next batch of episodes has certainly shown that toxicity could rise. The Circle looks like a game that could quickly turn ugly with the right player, and that player seems to be on the way very soon. That's not a bad thing, as all reality shows thrive on tension and drama, though I would hope things don't get as bad on this show as some other shows in 2019.
The Circle Truly Feels Like It's Anyone's Game
I can't speak for the U.K. version because I have yet to see it, but I love how The Circle U.S. feels like anyone's game. The isolation of each person does a solid job of preventing a mob mentality seen in Big Brother, in which the first few eliminations can be rather easy due to large alliances. So far, we haven't even seen players mutually agree to put a player towards the bottom, though it wouldn't be surprising if that happens.
At the moment, it's hard to make a case for anyone being a clear favorite to win Season 1. Obviously, the eliminated players (who we won't get into to avoid spoilers) are out of contention, but even their exits were relatively shocking when they were handed down. Unpredictability often makes for the best reality television, which may be a key reason why Big Brother has had such longevity.
Related: Big Brother Advertisers Vacate Spanish Series After Alleged Rape Scandal Resurfaces
The Circle has episodes currently up on Netflix, with more on the way every Wednesday until the finale Wednesday, January 15. Stick with CinemaBlend for more on the world of streaming, and for a look at what's happening in the world of television and movies.
Your Daily Blend of Entertainment News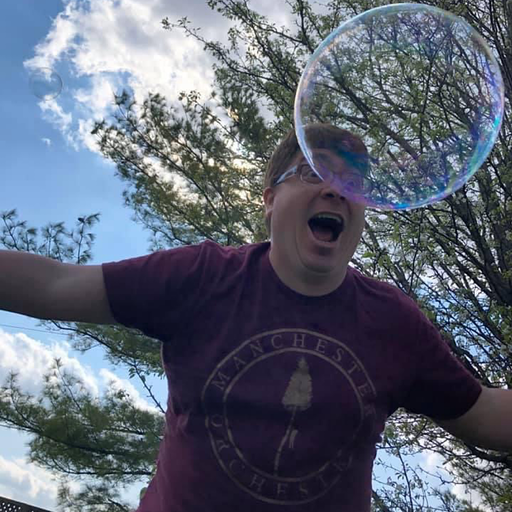 Mick contains multitudes and balances his time reporting on big happenings in the world of Star Trek, the WWE, reality television, and other sci-fi shows.