The 10 Craziest Reality Television Moments Of 2019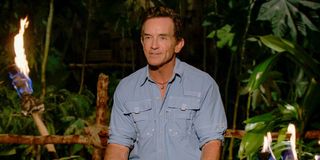 There was a lot of quality scripted television in 2019, almost too much to count. There was also a lot of reality television in 2019, some of which was genuinely good and some of which was filled with WTF moments. Not everything has to be quite as complex and confusing as something like Watchmen. There's nothing wrong with loving reality television, especially with all the crazy things that happened in 2019!
Even by reality television standards, 2019 had some pretty insane moments that happened both on and off camera. We'll dive into those moments in no particular order, and briefly recap all the major moments of the year that had audiences enthralled, enraged, and even empathetic at times. Which is the craziest reality television moment of 2019? Let's see if we can't figure that out together.
Teen Mom 2- Jenelle And David Eason Booted From Show After Dog Killing
The Teen Mom franchise has had its fair share of Jenelle drama over the years, but things really kicked into overdrive when husband David Eason came into the picture. Eason was barred from appearing on the show and eventually got Jenelle booted as well after he killed their family dog for nipping at their young daughter. It was the proverbial straw that broke the camel's back, and MTV has no plans of working with either in the future.
The Bachelor- Colton Underwood Jumps The Fence
Colton Underwood had been searching for love all season on The Bachelor and thought he had a keeper in Cassie. Unfortunately, her father arrived in Portugal and put enough doubt in her mind that she had to tell Colton it didn't feel right for her to be there. Colton was devastated he lost Cassie due to the two of them being in different places, and felt betrayed by the show that may have pushed that narrative. So, he jumped the fence, and in doing so gave ABC a memorable moment to tease for weeks ahead of it actually happening.
Jersey Shore Family Vacation- Ronnie And Jen Drama Reaches Its Peak
Ronnie Ortiz-Magro and Jen Harley's antics dominated headlines in 2018, but 2019 looked as though it could be different. Ronnie had gone to rehab and seemed committed to sobriety and doing right by his family despite their past. Things seemed ok between the two, right up until the fateful October day Ronnie was booked for kidnapping in an incident that allegedly involved cocaine, an AirBnB, Jen, and their daughter Ariana Sky. Ronnie has had a restraining order against him since, and it remains to be seen if the Jersey Shore Family Vacation couple is finally done for good.
The Bachelorette- Hannah, Pilot Pete, And The Windmill
Many will live their lives not getting to have sex in a windmill, The Bachelorette's Hannah Brown can say she did it four times. The show repeatedly teased the sex, but the audience never knew who until it was finally revealed that Pilot Pete was the mystery man who she did the deed with. Hannah ended up not finding love on her season, at least, the kind that exists outside of windmills, but she may get another shot.
Big Brother- Jackson Michie Is Blindsided In Finale By Racism Allegations
Big Brother 21 had a lot of live-feed drama that never made it to air, a good deal of which revolved around Jackson Michie. Granted, his buddy Jack Matthews bared a brunt of the stuff regarding racism, but a live feed conversation between Matthews and Jackson led some to questioning of Michie's involvement in all of that. Host Julie Chen asked Michie about it during the live finale, and the finalist looked like a deer caught in headlights. He had no heads up a question like that was coming, and it shook him so much he couldn't properly enjoy his win moments later.
The Bachelorette- All Things Jed
America has really gotten behind Hannah Brown in 2019, but that's largely because her season was just so heartbreaking. The Bachelorette contestant finally settled on Jed, despite all the red flags regarding a past relationship and the whole admitting he only agreed to the show to elevate his music career thing. The two's engagement came to an abrupt end, and while that was sad, Brown did manage to channel that anger and disappointment into a Dancing With The Stars win!
Dancing With The Stars- James Van Der Beek's Heartbreaking Elimination
Dancing With The Stars is usually good for at least one shocking exit a season, but few have been as tragic of James Van Der Beek's. Van Der Beek was one of the strongest dancers in the competition, but had a few missteps in the semifinals that put him on the bubble. The audience learned that the actor was distracted after his wife had suffered a miscarriage, which may have accounted for his unfocused mistakes. Ally Brooke even tried to give up her finals spot for the actor but ended up advancing in his place.
America's Got Talent- Gabrielle Union's Exit
America's Got Talent dropped Julianne Hough and Gabrielle Union late in the year from its judges' panel, but it was the shocking allegations that followed that made the event a major headline. Rumors swirled that Union made comments to production about racial sensitivity in regards to jokes and acts, and that her complaints were allegedly often overlooked by higher ups. That was just the tip of the iceberg, and now it appears Union and other women of Hollywood made enough noise for NBC to properly look into the situation.
Bachelor In Paradise- Pinata Fight
In what may be one of the most surprising and satisfying escalations in reality television history, Jordan and Christian went to war over a pinata. Of course, it was actually about more than that. Jordan went over there to stick up for Clay, and next thing anybody knew, Christian was getting suplexed into the sand. Definitely not the most dramatic thing to happen in reality television in 2019, but absolutely WTF-worthy.
Survivor- Dan Spilo Becomes First Ejected Played In Game History
For the first time in 39 seasons, Survivor was forced to eject one of its contestants from the game. The Dan Spilo situation was a bit of a mess for the show, as allegations of inappropriate touching were inter-mixed with gameplay strategies with Jeff Probst and crew unsure of what to reveal to protect the game's integrity. Spilo was finally ejected after an off-camera incident with a crew member, and Probst later apologized to the initial whistleblower contestant Kellee Kim for not acting sooner. Probst knew the situation could've been handled better, and promised they'd use it to be more effective with controversies going forward.
5 Refreshingly Non-Toxic Reality TV Shows Worth Streaming On Netflix
Which reality television moment of 2019 was the wildest? Share your thoughts in the comments or throw in one that we may have overlooked. As always, stick with CinemaBlend for all the latest and greatest news in television and movies.
Your Daily Blend of Entertainment News
Mick likes good television, but also reality television. He grew up on Star Wars, DC, Marvel, and pro wrestling and loves to discuss and dissect most of it. He's been writing online for over a decade and never dreamed he'd be in the position he is today.
Your Daily Blend of Entertainment News
Thank you for signing up to CinemaBlend. You will receive a verification email shortly.
There was a problem. Please refresh the page and try again.