Netflix Just Cancelled Another Show Barely One Month After Its Series Premiere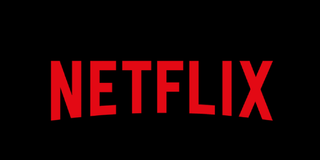 If you were a fan of Netflix's musical drama Soundtrack, there's some bad news in store for you. The series has been cancelled at Netflix after just one season and barely a month after it premiered in December. Soundtrack joins the ranks of other one-season cancellations on the streaming service, including Tuca & Bertie, No Good Nick, Chambers, and Daybreak.
Netflix initially picked up Soundtrack a couple of months after Fox decided to pass on the show and gave it a straight-to-series order. The series starred Jenna Dewan -- who hosted Fox's dating show Flirty Dancing -- Callie Hernandez, and Paul James among several other actors. Soundtrack followed the love stories of a diverse group of people living in Los Angeles.
The series, which was created by Josh Safran, was originally titled Mixtape and had the characters lip-synching hit songs like Sia's "Elastic Heart." Unfortunately, the series was negatively received by critics when it premiered and had an average Rotten Tomatoes score of 38%, though it's important to note that the score is based on only eight reviews. Viewers, on the other hand, seemed to like it a bit better, and the series netted a 93% audience score based on 137 ratings.
Per The Hollywood Reporter, Josh Safran — who served as the Season 2 showrunner for NBC's Smash — may have had an inkling that Soundtrack was a "big swing" creatively. It's why he decided to tie up the storyline at the end of the show's first season instead of leaving viewers with a cliffhanger, like most shows are wont to do.
While the cancellation is unfortunate, it does make me wonder about Netflix's promotional strategy. Personally, I hadn't heard of the show leading up to its premiere on the streaming service and I'd venture to say that it wasn't on the radar for many as a must-see series to watch on Netflix. It probably didn't help that the first trailer was released only two weeks before Soundtrack premiered, making it easy for the show to go unnoticed in the Peak TV era.
However, it could be argued that Soundtrack was perhaps overshadowed by The Witcher Season 1 and You Season 2, both of which premiered on Netflix in December and generated a lot of buzz from audiences and critics alike. Whatever the case may be, it seems Soundtrack didn't pick up enough steam to justify Netflix renewing it for Season 2.
While the streamer doesn't always release every series' ratings to the public, Netflix execs recently revealed the new metric being used to record viewers, which counted a view if the subscriber watched at least two minutes of a series or movie. According to Netflix, that's "long enough to indicate the choice was intentional."
Although Soundtrack has officially been cancelled, there are still plenty more shows to watch (that hopefully won't be cancelled anytime soon), so be sure to check out our 2020 midseason schedule for updated premiere dates and dates.
Your Daily Blend of Entertainment News