Wow, Netflix Reveals The 9 TV Series And Movies It Was Forced To Remove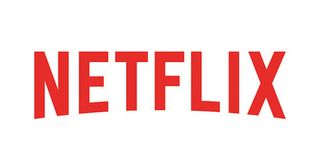 Netflix has undergone a lot of changes since it first launched. The most recent being the option for subscribers to turn off the autoplay feature, which customers have long complained about. With 148 million subscribers worldwide, Netflix's expansion also means heeding requests from world governments, and a recently released report revealed the nine TV series and movies the streaming giant was forced to remove following official government demands.
Netflix has released its first report on Environmental Social Governance. The report is based on the Sustainability Accounting Standards Board framework. It included information on the company's commitment to diversity and its environmental impact, but it also revealed which world governments demanded the removal of certain movies and series. Some of the media the streamer pulled was surprising.
Per Netflix's report, five of the nine demands came from Singapore's Singapore Infocomm Media Development Authority. Netflix was reportedly forced to pull The Hangover, The Last Temptation of Christ, Disjointed, the cooking series Cooking on High, and the documentary The Legend of 420. The streaming giant reports that the requests from Singapore began a couple of years ago.
Netflix also removed the films The Bridge from its service in New Zealand following the demands of the New Zealand Film and Video Labeling Body; Full Metal Jacket in Vietnam per the demands of the Vietnamese Authority of Broadcasting and Electronic Information; and Night of the Living Dead in Germany following a demand by the German Commission for Youth Protection.
In 2019, Netflix pulled an episode of Patriot Act with Hasan Minhaj, one of the nine listed in the report (via THR), from Saudi Arabia at the behest of the Saudi Communication and Information Technology Commission. The Patriot Act episode had criticized the country and its removal sparked conversations regarding the stifling of free speech.
More recently, Netflix faced backlash after the release of The First Temptation of Christ by Brazilian group Portas dos Fundos. A petition demanded the removal of the comedy special, which depicted a gay Jesus and a weed-smoking Mary. Many spent Christmas trying to cancel Netflix over the satire and the backlash led to Portas dos Fundos' headquarters being attacked. Unlike the shows and movies in the report, however, Brazil's Supreme Court ruled in favor of keeping the satire on Netflix and it's still available to stream on the service.
When looking at the numbers, removing nine shows and movies doesn't sound like a lot, but it's the impact of the removal that ultimately matters and only time will tell what that might be. In the meantime, there's plenty left to stream on Netflix, so be sure to check out our complete guide to everything available on the service this year. You can also swing by our 2020 midseason schedule for updated information on cable shows.