Disney+ Star Wars Shows: 8 Big Questions We Still Have About The Series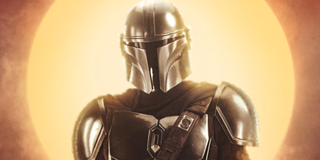 Star Wars may be out of new movies for the foreseeable future following The Rise of Skywalker, but Disney+ has some TV shows in the works that should take the galaxy far, far away in some intriguing directions. In fact, thanks to the Obi-Wan Kenobi series, the Cassian Andor-centric Rogue One prequel series, and The Mandalorian Season 2, Star Wars will fill in some blanks in the saga. Throw in the mysterious fourth live-action show on the way, and there's a lot to look forward to, even if we don't yet have all the details.
Read on for some big questions about the Disney+ Star Wars series that are on the way!
Will Obi-Wan Kenobi Get More Than One Season?
One of the most highly-anticipated Star Wars projects on the way has to be the Obi-Wan Kenobi series featuring Ewan McGregor reprising his role from the prequel trilogy. The show is set to pick up eight years after Revenge of the Sith. Fans had every reason to believe that Obi-Wan was simply meditating in the desert on Tatooine for the better part of two decades before the events of A New Hope, so the show should reveal that more was going on for Obi-Wan than we knew. But will he get more than one season?
When the Obi-Wan project was first announced, it was described as a "limited series," which indicates a one-off run of episodes starring Ewan McGregor. That said, the announcement came back in the summer of 2019, and the project has gone through some creative changes in the months since. Of course, Star Wars probably can't give Obi-Wan many adventures when he's supposed to be watching over Luke, but fans likely wouldn't say no to more than one season.
How Close Will Cassian Andor's Series Get To Rogue One?
The series centered on Cassian Andor (and starring Rogue One's Diego Luna) will more or less be a prequel as it tells Cassian's story leading to the man he was when he met Jyn Erso. According to StarWars.com, the show will take place five years before the events of Rogue One: A Star Wars Story and feature some familiar faces for Star Wars fans. While that timeline suggests the series could run for five seasons and end right before the beginning of Rogue One, that's not necessarily the case.
Just like the Obi-Wan series will pick up and presumably close between the events of Revenge of the Sith and A New Hope, the Cassian Andor series could end short of right before Rogue One. Disney+ didn't hand down a five-season order for the project, and another Star Wars TV show set in the very same era ended before Rogue One. If Star Wars Rebels didn't dive into Rogue One aside from some setup, we shouldn't 100% count on Cassian's series doing it either, and can only wait and see.
When Will The Mandalorian Season 2 Release Footage?
While it may seem like an awful lot of details are dropping for The Mandalorian Season 2 (compared to Season 1, at least), Disney+ hasn't yet released any footage for the next adventures of Mando and Baby Yoda, which may or may not take the dynamic duo to face a "race of enemy sorcerers," to quote Mando himself when describing the Jedi. Not even a teaser has hit the web, so fans are in the dark on official content regarding Mando and Baby Yoda, Moff Gideon and the Darksaber, and everything else. So when will footage release?
Well, the Disney+ series will return for its second season in October 2020, so we can at least speculate. Season 1 premiered in November 2019, and the first official trailer released in late August 2019, with the second full trailer debuting in October. If Season 2 follows approximately the same timeline, then the first trailer could reveal some new Mandalorian footage in July 2020. That said, Disney+ has already dropped some surprises, and I wouldn't be shocked if the final episode of Disney Gallery: The Mandalorian ends on a teaser.
What's Happening With The Russian Doll Creator's Star Wars Series?
While Disney+ hasn't officially announced overwhelming amounts of details regarding The Mandalorian Season 2 and the series for Obi-Wan and Cassian, far less is known about the fourth live-action Star Wars show in the works at the streamer. In the official confirmation of the show, all StarWars.com revealed on May 4, 2020 is that Emmy-nominated writer Leslye Headland, who co-created and ran Russian Doll for Netflix, is developing a new untitled Star Wars show for Disney+. So, what's happening with this project?
According to Variety in a report released in April, before Star Wars dropped the confirmation, the show hailing from Leslye Headland will be female-centric and take place elsewhere in the Star Wars timeline than other projects. If accurate and eventually corroborated by Disney, we can probably rule out crossovers between this series and the others at Disney+, but we can't do much more than wonder at this point.
What Star Wars Movie Characters Will Appear In The TV Shows?
Although the first season of The Mandalorian deliberately avoided connections to the movies and stood on its own, that doesn't seem to be the case for Season 2 and certainly isn't the case for the shows centered on Ewan McGregor's Obi-Wan Kenobi and Diego Luna's Cassian Andor, both of whom of course joined the Star Wars saga via movies. Mon Mothma has already been confirmed for the Rogue One prequel series, and two others from Rogue One are rumored. But who else, and which shows?
Well, Ahsoka Tano and Bo-Katan of The Clone Wars along with Boba Fett (played by a familiar face) are said to be coming to The Mandalorian Season 2, and the Obi-Wan show is rumored to feature Hayden Christensen as well. The Cassian Andor series arguably has the most potential for movie characters thanks to its placement in the Star Wars timeline. I for one am hoping for some Star Wars Rebels TV characters in his show thanks to the timeline overlap, but the movies give us plenty of characters to speculate about joining the four shows while we wait for official information.
When Will Obi-Wan's Series Premiere?
An Obi-Wan Kenobi-centric project was rumored for years before it was finally confirmed as a series for Disney+ rather than an anthology movie a la Solo and Rogue One. Ewan McGregor has been prepping to reprise his role, and those rumors of cancellation proved to be unfounded. That said, McGregor himself confirmed some delays back in January. According to McGregor, the plan to start shooting in August 2020 was bumped back to January 2021. So will we have to wait way longer for the show?
Ewan McGregor also shared that he doesn't expect the filming delays to affect the premiere date, which had never been announced, and this was before television productions had to start shutting down throughout the industry. As of now, there are no guarantees that the show will be able to begin filming on time, let alone make its original intended premiere date… whatever that was.
How Much Of The Cassian Andor Rogue One Prequel Has Been Completed?
Despite casting seemingly still being ongoing as recently as mid-May, the Cassian Andor series set ahead of Rogue One seemed like the most likely live-action Star Wars series to debut after The Mandalorian. Announced back in November 2018, the project was able to begin production back in winter 2020, and a 2021 premiere date seemed very possible. Unfortunately, the Cassian series -- like many others -- had to shut down production much earlier than intended. How much was actually completed?
According to Star Wars special effects artist Neal Scanlan, the project was in production for four weeks before the shutdown, which presumably means that not a whole lot was done, and the industry-wide shutdown still hasn't ended as of the end of May. The very early production halt could mean a significant delay for this show, although I'd still put money on the Cassian series releasing before the Obi-Wan series on Disney+. We'll just have to wait and see if details are released about what was finished.
Is More Star Wars Animation On The Way?
The most recent Disney+ Star Wars release wasn't actually The Mandalorian, but rather the final season of its original animated series, Star Wars: The Clone Wars. In fact, the first few Star Wars series ever were animated, with Clone Wars in the prequel era and Star Wars Rebels ahead of the original trilogy becoming fan-favorites. With animation not having to abide by some of the visual rules that limit live-action Star Wars projects, such as the epic final duel between Ahsoka and Maul in Clone Wars, could Star Wars return to animation for another show?
Well, there's no denying the success of Clone Wars and Rebels, although Rebels to a somewhat lesser degree. That said, Clone Wars and Rebels boss (and Mandalorian executive producer) Dave Filoni told Deadline following the Clone Wars finale that he's "really focused" on The Mandalorian, and he has a "bunch of things" that he's "preparing and mulling over." I'm not sure I see Disney+ moving forward on another animated show without Filoni at the helm, but the success of Clone Wars and Rebels proves that there's an audience for animated Star Wars TV. The question may be more of when another animated series could happen than if.
Hopefully Disney+ (opens in new tab) and Star Wars will start dropping details sooner rather than later, or at least a bit of Mandalorian Season 2 footage to tide us over. The good news is that the streamer is packed with Star Wars content, including all the movies, the first season of The Mandalorian, and a whole lot of Star Wars animation to check out.