The Blacklist: 7 Quick Things We Know About Season 8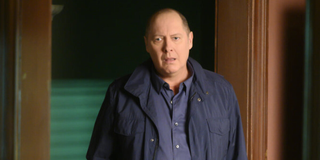 (Image credit: Scott Gries / NBC)
The Blacklist is finally on its way back after signing off unceremoniously early in spring due to the coronavirus. Season 8 is thankfully arriving soon, and the cast has already shared some celebratory social media posts as they reconvened for work on the veteran crime drama. Though the creative team hasn't come forth with full details about how everything will pan out, there are definitely some quick details that we know about the highly anticipated Season 8.
Believe it or not, we (the fans) are not far out at all from The Blacklist's return, which will hit NBC in the first half of November. The series that signed off with its hyper-inventive animated finale will be back and, hopefully, better than ever. Season 8 will begin fresh from Liz's jaw-dropping move to support her mother, Katarina Rostova, and there are destined to be more twists and turns as that story play out on the show. Here is what we know.
When Season 8 Is Coming Out
When I say that Season 8 is not far off from premiering, I mean it. The Blacklist is currently set to return on Friday, November 13, at 8 p.m. ET on NBC. It will not be a two-hour premiere as it sometimes goes, so that is kind of sad. But any time spent with The Blacklist is quality time, though, and that is all that truly matters, right?
The November premiere date is rather impressively close to when production began on Season 8. Megan Boone posted that she had started filming new episodes on October 13, which puts Season 8 arriving exactly a month after. Boone did not give anything else away in her first post, of course, but on her second day, Boone told her Instagram followers that everyone will "love" Season 8. We will see!
Red's Illness Will Get Addressed
It is the red elephant in the room, and it has been hulking there for some time. The Blacklist has been teasing Red's mystery illness for ages now, starting it up back in Season 6, and the storyline continues to haunt the duplicitous lead even into Season 8. Will this be the year where the creative team resolves that plot strand once and for all?
Take a deep breath, Blacklist fans, because Season 8 appears to have an end in sight for the storyline. Series creator Jon Bokenkamp shared that the drama will take a deeper dive into Red's illness this coming season, though without saying Red will miraculously be healed or cured. That said, I am still holding out hope that is the conclusion the story takes, since killing Red off would be a major blow to The Blacklist.
The Premiere Will Not Be Animated
As mentioned earlier, when The Blacklist closed out Season 7, it made the somewhat novel switch between live-action and animation in order to utilize all the footage that was shot before they had to pack everything up. As such, it makes sense that some fans are wondering if Season 8 will begin the same way. After all, the animated experience proved to be an absolute success, so why not give it another go? Well, that question has been asked and Megan Boone has answered.
The actress clarified the making-of detail by sharing that Season 8 would be totally live-action and not animated (at least to start things off.) I would imagine that if anything happens during production, the animation could be something that The Blacklist keeps in its back pocket. At least, the show has a better idea of how things will work. Plus, they should not have to rely on Jason Statham to be a stand-in (as often).
Liz And Ressler's Relationship
Liz and Ressler provide one of the bigger question marks heading into Season 8. Will the two characters ever get together? Before every season starts, that seems to be one of the queries that captures a lot of conversational momentum, with even the writers split on which way to take the long-time law enforcement partners.
Liz has been single ever since losing her husband, Tom, but culd she be ready to move on with Ressler? After opening up about Ressler's meaning in her life, it seemed The Blacklist might have been moving in favor of her decision. Diego Klattenhoff has acknowledged hearing rumors about where last season and now Season 8 could lead the pair. Does that mean a union is on the horizon? Things sound hopeful.
Agent Park Will Be Seen More
Agent Alina Park made her debut quite a ways into Season 7, but she quickly nestled into the Task Force as if she had been there for ages. At first, Red and Aram were resistant to her being a long-term team member, only to change their minds. In the end, Park won Red's trust in a battle royale against one of his rogue associates.
Heading into Season 8, The Blacklist has promoted Laura Sohn to series regular status, so Park will be seen even more when new episodes start up. Time will tell if she strikes up a romance with Aram as he and Samar did before sadly parting from the show. Liz, teaming with Katarina, could find her relationship with the Task Force upended yet again, so Park could have her hands full with that.
Two Actors Have Passed
On a tragic note, The Blacklist will head into Season 8 without two of its cornerstone presences. Earlier this year, Brian Dennehy passed away at 81-years-old, leaving a giant vacuum in his wake. The Blacklist promised that fans had not seen the last of Dennehy's Dom, and that is true. They saw him again in animated form before the season ended, while Season 8 could see a number of conclusions for his character.
However The Blacklist decides to handle that situation, the show recently suffered another tragic loss in the form of Clark Middleton's sudden passing at 63 years old. Middleton and his character, Glen, have long been a highlight of the show. Hence, The Blacklist heads into Season 8 with the heartbreaking loss of two of its brightest stars, though how the series will handle the future without them remains to be known. They will be missed.
Season 7's Original Ending Will Fold Into Season 8
For those wondering if viewers will ever get to see how last season was initially supposed to wrap-up, there is some positive news. The Blacklist left off with Red arriving at a crisis point for both his health and his relationship with Liz reaching similar lows, whicle Liz, learning from her mother that Red is not Ilya Koslov, started down a slippery slope that only got more hectic by the end.
Thankfully, The Blacklist is set to incorporate those remaining Season 7 storylines that were meant to get explored in Season 8. Will those "missing" episodes explain if Liz is actually backing Katarina? Or maybe a reveal that she is a double agent working her mysterious mother over to help Red? I hope it is the latter and may not be alone in that.
The Blacklist will be back before too much longer, people, and it has its work cut out for it. I do not expect to learn who Red is or anything, however, since the creator has said that reveal is where the show ends, and I am in no hurry to get there. So, expectations for that story to resolve itself are satisfyingly low.
The Blacklist returns in one month as one of this fall's premieres on Friday, November 13, at 8 p.m. ET on NBC. Until the returns next month, you can check out all seven seasons leading up to the premiere via Netflix's releases.
Your Daily Blend of Entertainment News
Like a contented Hallmark movie character, Britt happily lives in the same city she grew up in. Along with movies and television, she is passionate about competitive figure skating. She has been writing about entertainment for 5 years, and as you may suspect, still finds it as entertaining to do as when she began.
Your Daily Blend of Entertainment News
Thank you for signing up to CinemaBlend. You will receive a verification email shortly.
There was a problem. Please refresh the page and try again.