Barbara Gordon: What To Know About Her Before Titans Season 3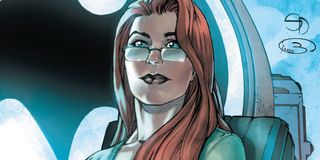 (Image credit: DC Comics)
One thing that Titans seems to do very well is keep its audience on their toes waiting for a certain event or Easter Egg to occur, such as Dick Grayson becoming Nightwing or Bruce Wayne showing his face. The recent news that Savannah Welch is joining the cast also confirmed that the next season is prepping one of its biggest character introductions yet: Barbara Gordon (better known as Batgirl to DC obsessives).
To more casual fans of all things DC whose only exposure to Batgirl so far has been Alicia Silverstone in 1997's Batman & Robin, this may not be the Barbara Gordon they are expecting. The live action superhero series, now streaming exclusively on HBO Max after two seasons on the DC Universe platform, appears to be taking inspiration from a later, more grown-up iteration of the iconic comic book heroine who is wheelchair bound, but still manages to protect Gotham City as its police commissioner. Actress, musician, and podcast host Savannah Welch is actually an amputee in real life, having lost her leg in 2016, which could potentially inform a new interpretation of the character for Titans.
But how did this former Batgirl go from a Caped Crusader like the Dark Knight himself to a badge-carrying crimefighter after losing the use of her legs? I can certainly answer that question and also bring you up to speed on plenty more about Barbara Gordon before the character makes her Titans debut when Season 3 premieres at some point in 2021. The following are six essential facts about the character, starting with her surprising origins.
Barbara Gordon Was Initially Conceived For The 1960s Batman TV Show
While the name "Batgirl" has existed since 1961 (originally held by Bette Kane, mother of Batwoman), Barbara Gordon would not adopt the moniker until after her DC Comics debut in 1967. Yet, we actually have William Dozier, co-developer of the Batman TV series from that era, to thank for her creation.
Wanting to give Adam West and Burt Ward's Caped Crusaders a female crimefighting companion, the producer pitched the idea for Barbara Gordon to then DC editor Julius Schwartz in hopes to introduce her in the comics and on the show (as portrayed by Yvonne Craig) simultaneously. Despite others who have held the name before and after her reign, she has since become as synonymous with Batgirl as Bruce Wayne is with Batman for her pristine acrobatics, combat skills, and hunger for justice, as it does run in her family.
Barbara Gordon Is Commissioner Gordon's Daughter
It should come as no real surprise that Barbara Gordon grew up into the crimefighting business based off of her last name alone. Her father is no other than James Gordon, commissioner for the Gotham City Police Department and Batman's most trusted ally with a badge.
However, I should mention that her relationship to Jim actually does vary by whichever continuity in DC Comics you choose to follow. Most notably, in the New Earth universe (taking place between the Crisis on Infinite Earths and Flashpoint storylines) Barbara is actually Gordon's niece, whom he adopts when she's 13 years old with his then-wife (also named Barbara and created by Frank Miller) after her parents are killed in a car accident. We can easily infer this is the interpretation that Titans is basing Savannah Welch's character from, considering the traumatic event she would later suffer.
The Joker Shot And Paralyzed Barbara Gordon
In Batman: The Killing Joke, the seminal tragedy by Watchmen creator Alan Moore from 1988, the Joker, having escaped from Arkham Asylum, wants to conduct an experiment on Jim Gordon to see how easily he can bring him down to his level of manic sociopathy by giving him just "one bad day." He sets that process in motion by paying an unannounced visit to his apartment and, as soon as 19-year-old Barbara Gordon opens the door, he shoots her in the stomach.
While not killing her, the bullet caused enough damage to prevent Barbara from ever walking again, ultimately ending her days as Batgirl, but not her crusade against crime. While The Killing Joke was initially conceived as a one-shot, Barbara's paralysis would become canon (for a while, at least), leading her to adopt a new role in the Batfamily and a new alias, too.
Barbara Gordon Become Batman's Information Supplier, Oracle
In a 1989, then DC Comics editor Kim Yale and writer John Ostrander reimagined Barbara Gordon's arc by taking inspiration from the otherwise horrific events Alan Moore put her through the previous year. Suicide Squad #23 marked her first appearance as Oracle, who uses her impeccable skills behind a computer and photographic memory to remotely provide many superheroes with whatever information they would need in their pursuits, including Batman, most notably.
The Dark Knight's relationship with Barbara Gordon as his main data supplier has been a focal point of various other media, such as in the Batman: Arkham Asylum video game and its sequels. Among Oracle's many costumed allies, Batman is also one the few to know her true identity, along with the team of superheroines she would eventually bring together.
Barbara Gordon Is The Original Founder Of Birds Of Prey
What began as a partnership between Oracle and Black Canary would evolve into a full-fledged team, predominantly made up of some of the most skilled female crimefighters in DC Comics. Under Barbara Gordon's leadership, the alliance that also included Huntress, Cassandra Cain (Barbara's successor to the Batgirl moniker), and other rotating members, would come to be formally known as the Birds of Prey - a name has taken on a slightly different meaning recently.
The team was reimagined, formed and led by Batman villain Harley Quinn (Margot Robbie) in a 2020 DCEU film that had no sign of Barbara Gordon, but, admittedly, was a far greater success than the comparatively more faithful 2002 TV series Birds of Prey, which featured Dina Meyer as Barbara, but only lasted 13 episodes. Perhaps Titans could be a second chance to see Oracle's leadership position fully realized in a live action, as well as another key event from her past that was once subtly referenced onscreen.
Barbara Gordon And Dick Grayson Have Been Romantically Involved
I apologize in advance to anyone not fond of me bringing up this infamous 1997 DC movie twice in the same article, but remember in Batman & Robin when Alicia Silverstone's Batgirl and Chris O'Donnell's Robin seemed to have an unspoken attraction to one another? Well, contrary to what some could understandably assume, that was actually not just another example of Hollywood forcing romance into a story.
Barbara Gordon's on-and-off relationship with Dick Grayson dates back to their youth, brave enough to fight in Gotham together but too nervous to admit to their feelings, and would even result in marriage as they grew up. Considering Brenton Thwaites' Grayson has already experienced one failed romance on Titans with Dawn "Dove" Granger (Minka Kelly), the chance for a second shot with Savannah Welch's Barbara is not out of the question.
I would not, however, jump to the expectation of hearing wedding bells on Titans anytime soon, but if Season 3 intends to focus on Babs and Dick's rekindling a past romance, who knows where the series might take us? We will be sure to keep you updated on Barbara Gordon's debut on the hit TV series and other information about its forthcoming return, as well as more inside looks at origins of your favorite comic book characters, here on CinemaBlend.
Your Daily Blend of Entertainment News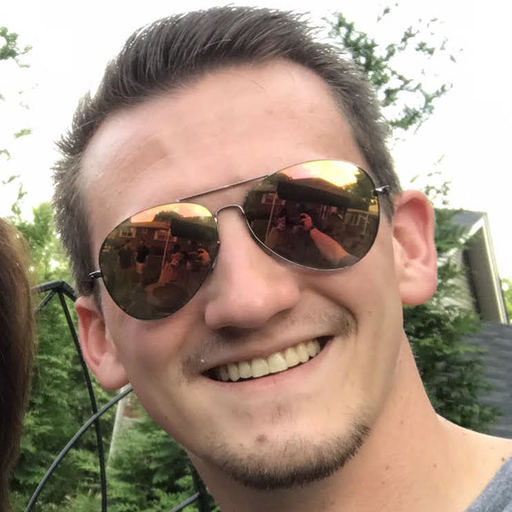 Jason has been writing since he was able to pick up a washable marker, with which he wrote his debut illustrated children's story, later transitioning to a short-lived comic book series and (very) amateur filmmaking before finally settling on pursuing a career in writing about movies in lieu of making them. Look for his name in almost any article about Batman.