7 Wildest 90 Day Fiance Moments Shown In New Trailer For The Back Half Of Season 8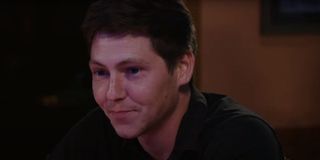 Warning! The following contains details on what to expect from the final episodes of 90 Day Fiancé Season 8. Read at your own risk!
90 Day Fiancé Season 8 hasn't delivered quite as much drama as the past couple of spinoffs that viewers dug into throughout 2020, but that looks like it will soon change. The latest episode wrapped with a teaser for the final episodes of the season, making it appear as if each of the season's storylines are coming to a head all at once.
To put it mildly, it's about to be wild for 90 Day Fiancé's couples as the season heads to its finale. Here's a taste of what's ahead for each couple during the rest of Season 8, based on what was shown in this latest trailer.
Tarik Was Messing With Minty Again
Tarik Myers told Hazel Cagalitan that having an open relationship is all about trust, and it looks like he will make the mistake of betraying her trust in the upcoming episodes. A brief clip showed Tarik engaging in a video chat with Minty, the couple's former girlfriend. Tarik already got caught talking to Minty once after Hazel asked for that relationship to end, and while he's not necessarily hiding it from Hazel this time, she's clearly angry about what happened. Can this couple survive a third person in their relationship if drama is created over a simple video chat?
Natalie Said The Wedding Is Off
We knew from the beginning of the season that things went sour between Natalie Mordovtseva and Mike Youngquist at some point in her trip to America, but given the spoilers out there showing that the two were ultimately married in Washington, we didn't know what to make of their issues. Now, it seems confirmed that the two had planned a wedding before she left America, and that it was canceled when she left. I'm assuming she will return to wed Mike eventually, but knowing how close this relationship was to ending before that, I have to wonder how things are going currently for the two.
Zied Gave Rebecca An Ultimatum
Rebecca Parrott has had a lot of trouble convincing her family that Zied Hakimi is different than her last international lover who broke her heart, and she may start growing some doubts of her own soon. The 90 Day Fiancé preview explained that Rebecca must marry Zied before Ramadan, or he will go back to his home country. No real reasons were given as to why that has to happen in that fashion, but I'm sure it's going to cause some real drama with Rebecca's friends and family who were already lukewarm about Zied to begin with.
Jovi Went To A Private Room With A Stripper
I'll be the first to admit I expected Jovi Dufren to clean up his partying once he realized that Yara Zaya was pregnant again, but this preview seems to upend that expectation. Jovi is still drinking more than Yara would like, and one scene showed Jovi at a strip club throwing dollar bills on a stripper before going off with her to a private room. It seemed obvious Yara would be upset about that, though I was rather shocked to hear she was so upset that she announced she might return to Ukraine. Spoilers have indicated the two stick together, but we'll see what happens.
Julia And Brandon Clashed Over Wedding Plans
Brandon Gibbs finally stood up to his parents, and after that, it seemed his romance with Julia Trubkina was set for smooth sailing. Nothing is ever that simple on 90 Day Fiancé, however, so it's only natural this latest preview showed the couple battling over wedding plans and what they want for the future. Honestly, it seems like the weakest drama out of everyone involved, and I wouldn't be surprised if these highlighted squabbles equaled the mild intensity the average couple has while planning a stressful wedding.
Stephanie Was Hanging Out With Ryan's Cousin
Stephanie Davison was horrified and ashamed that she slept with Ryan Carr's cousin Harris after the two fought the last time she visited, so it's strange to see that she's immediately back to hanging with him after she and Ryan allegedly broke up again. It seems like Stephanie could actually end up with Harris by the time this is all said and done, which really has me questioning if 90 Day Fiancé fans had it right when they thought Ryan was playing Stephanie. If this is the outcome, I have to wonder if the opposite has been true all along.
Amira Cried Saying She 'Tried Everything'
If you've been keeping up with 90 Day Fiancé spoilers online, you likely already know how things shake out for Andrew Kenton and Amira Lollysa. Even so, we've only gotten one side of the story so far, and it looks like we're going to get more of what happened from Amira's perspective, and how these two may have ultimately called it quits. I'm certainly curious to see if there's any truth to Andrew alleging that Amira was in on it just to be on television, or if that's just a bitter take from someone heartbroken over a relationship rocked by COVID-19.
It's always worth noting that 90 Day Fiancé intentionally edits these trailers to be hyper-dramatic, so don't be too surprised if these situations don't play out quite as wildly as they were initially portrayed. With that said, I do think Season 8 will ultimately deliver on the drama in a way that some fans have been waiting for since the season's start, which should make for compelling spinoff storylines if any of the couples get an invitation to branch out. Personally, I'd love to see more of Brandon and Julia if they do tie the knot, if only to see if they further clash with Brandon's parents.
90 Day Fiancé airs on TLC Sundays at 8:00 p.m. ET. With the season heading towards the final episodes, let us know in the comments who your favorite couple has been. For more on the franchise, be sure to read up on all the confirmed participants that will appear in the upcoming spinoff The Single Life.
Your Daily Blend of Entertainment News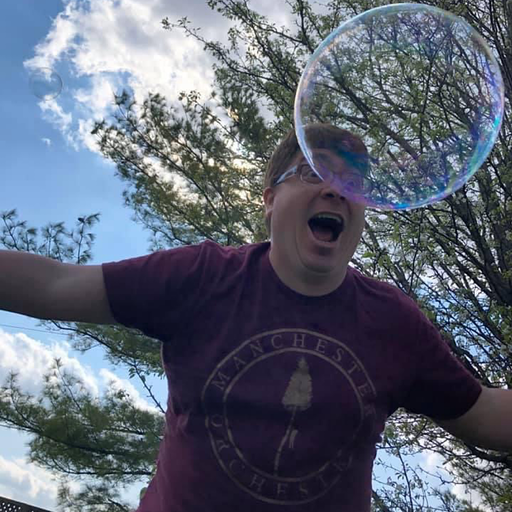 I like good television but also reality television. His day largely consists of balancing his workload between reporting on the latest and greatest news in Star Trek and other sci-fi, as well as 90 Day Fiancé, WWE, Big Brother, and more.