Stephen Amell's Heels: 7 Things To Know About The Arrow Star's Wrestling Drama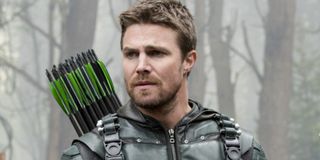 It is no secret that Stephen Amell is a big-time wrestling fan, so much so the former Arrow star has become involved with various promotions for major angles over the years. Whether stepping in the ring to take on Cody Rhodes (Stardust at the time) in a tag match at WWE's SummerSlam in 2015, joining the Bullet Club faction in Ring of Honor in 2015, or taking on Chris Daniels in a one-on-one match at All In in 2018, Amell's love of wrestling is obviously a major part of the actor's life. And, so it should come as no surprise that he will soon be headlining the Starz wrestling drama, Heels, in the very near future.
But, what is Heels and what can we expect from Stephen Amell in his first major post-Arrow gig? Well, by the sound of things, this gritty drama following the ups and downs of a small-time wrestling promotion in the heart of the American south will have a lot to offer, with an impressive cast (both leads and supporting roles), a whole lot of heart and drama, and hard-hitting, in-ring action with an appearance by one of the most divisive wrestlers of the modern era.
Heels Follows Two Brothers As They Attempt To Run Their Late Father's Small-Town Wrestling Promotion
When Heels lands on Starz at some point in the near future, it will be set in a small Georgia community that is home to the Duffy Wrestling League, a small, independent wrestling promotion. Per Deadline, the show will pick up after the death of the promotion's owner and follows his two sons as they grapple with their father's death, the operation of his wrestling federation, and how they will continue his legacy moving forward. Over the course of the eight-episode, hour-long drama, viewers will see a side of independent wrestling that is rarely given time on mainstream television.
Stephen Amell Will Trade In His Green Arrow Costume For Wrestling Tights
Over the course of Arrow's eight-season run, Stephen Amell suited up as the heroic Green Arrow, but when Heels premieres, he will be taking on a more villainous role (in the ring, at least) as Jack Spade. Trading in his hero's costume, Amell will be suiting up in wrestling tights in his family's independent wrestling promotion as the star "heel" (wrestling lingo for the bad guy).
With the death of Jack Spade's dad, who was not only the patriarch of the family business, but also a legend of the Georgia wrestling scene, Stephen Amell's character will have to combat his late father's legacy, as well as drama with his brother (who also wrestles for the promotion). Speaking of which…
Vikings' Alexander Ludwig Will Play Stephen Amell's Brother And In-Ring Rival
On the other side of the ring in Heels will be Alexander Ludwig, who will taking on the role of Ace Spade, the "face" (wrestling's version of the hero) of his late father's independent promotion. Best known for his portrayal of Björn Ironside in the long-running historical drama Vikings, Ludwig will be the other lead in the Starz drama, and will have battles with his brother, Jack, in and out of the squared circle.
Per Deadline, Ace is not only the hero in the ring but also a beloved figure in Duffy, Georgia, the home of the show's wrestling promotion. Dealing with his own issues outside the ring, the charismatic yet dangerous character looks to bring the drama.
The Heels Cast Features Actors From NCIS, True Blood, And More
Stephen Amell and Alexander Ludwig aren't the only big-time TV stars to earn a spot on Heels, as the supporting cast features some major names as well as a few of the most prolific character actors in the medium. Portraying Tom Spade, the late father of the show's two leads, will be David James Elliott. Best known for his portrayal of Harmon Rabb Jr. on the military legal drama JAG, Elliott reprised the role for a multi-episode arc on NCIS: Los Angeles Season 10 in 2019.
In addition to the former JAG star appearing on Heels, Joel Murray, who has appeared on shows like Mad Men, Dharma & Greg, and countless others over the years, will be portraying Eddie Earl, a local successful businessman who serves as the main sponsor of the Duffy Wrestling League. Allison Luff, Chris Bauer of True Blood and The Wire, Mary McCormack, and two-time Super Bowl champion linebacker James Harrison are all also part of the show's cast.
Former WWE Champion CM Punk Will Return To The Ring, For The Show At Least
We probably won't see CM Punk in a WWE ring anytime soon, but the former WWE Champion and wrestling lightning rod has entered the ring for an undisclosed role on Stephen Amell's wrestling drama. On the same day in which Punk's former employer was preparing for the Royal Rumble, the Chicago-based grappler appeared to be standing side-by-side with the former Arrow star in a pic tweeted out by Amell:
The tweet didn't provide any information on what type of role CM Punk will play in the upcoming Starz drama, but considering how the "Voice of the Voiceless" has started to expand his acting presence in movies like Girl on the Third Floor and Rabid in recent years, he could prove to be a major player on Heels. Plus, this could be as close as we get to seeing Punk or one of his famous pipe-bombs in the ring ever again.
Heels Is Written By Michael Waldron And Mike O'Malley, With Peter Segal Directing
Michael Waldron, who was hired to script Kevin Feige's Star Wars movie in January 2021, has been hard at work for a number of years getting Heels off the ground. Together with Mike O'Malley, who is also serving as the showrunner, Waldron has constructed eight episodes which feature drama both in and out of the ring.
On top of that, Variety has reported that Peter Segal, the director behind movies like Tommy Boy, 50 First Dates, and Grudge Match, has joined as the show's director as well as one of the executive producers getting it ready for an eventual release at some point in the future.
Production Is Still Ongoing Following Breaks For COVID, On-Set Injuries
Getting a new show off the ground is never an easy task, but the cast and crew behind Heels have had a hell of time gaining momentum due to various setbacks on the set. Like every other film and TV set around the world, production on Heels was temporarily halted in early 2020 due to the pandemic, but that wasn't the only time the show had to be put on ice.
In October 2020, Stephen Amell revealed he had contracted the contagious virus, which ultimately shut things down even longer. A few weeks later, TVLine reported that Amell had sustained a back injury while performing a stunt on the set of Heels. It appears all is well in regards to the star's health, considering that bloody message he shared in February 2021.
We already know a lot about the basic premise and cast of Heels but it remains to be seen how much wrestling will be featured in the show, how the story will play out, or when it will even air on Starz. When the air date is announced, however, you will be able to find it in one of CinemaBlend's updated TV premiere guides.
Your Daily Blend of Entertainment News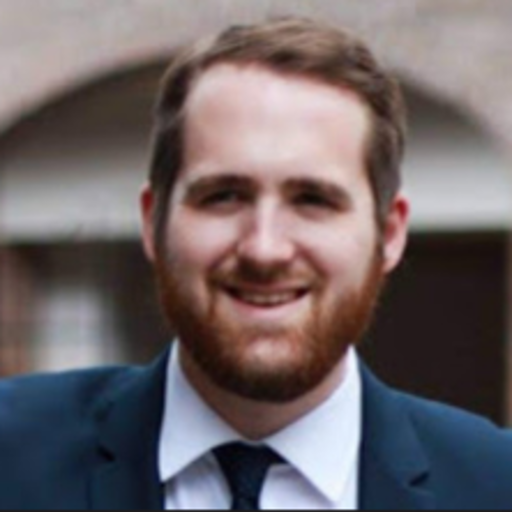 Philip grew up in Louisiana (not New Orleans) before moving to St. Louis after graduating from Louisiana State University-Shreveport. When he's not writing about movies or television, Philip can be found being chased by his three kids, telling his dogs to stop barking at the mailman, or yelling about professional wrestling to his wife. If the stars properly align, he will talk about For Love Of The Game being the best baseball movie of all time.