What The Sex And The City Cast Is Doing Now, Including Sarah Jessica Parker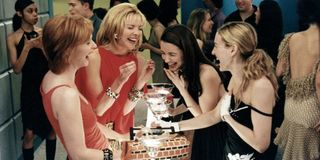 When Sex and the City took to audiences' screens on HBO back in 1998, no one knew what a hit show they would have on their hands. But everyone found themselves tuning in weekly to watch the adventures of Carrie Bradshaw and the rest of her friends try to navigate their lives and relationships in New York City.
Sex and the City would go on to win multiple awards, including seven Emmys, and spawned off two movies, in 2008 and 2010 respectively. It lit up the world for its cast, making Sarah Jessica Parker a household name, and creating long-lasting careers for many others. Even now, more than a decade after it ended, the girls are coming out with a mini-series titled "And Just Like That…" where most of the main group are going to be reprising their roles. But what exactly has the cast of Sex and the City been up to since then? This is where they've been.
Sarah Jessica Parker (Carrie Bradshaw)
The lead character in Sex and the City, Carrie was the whole reason the show even existed. Sarah Jessica Parker is the face behind the iconic-ness of this character, and she's rightfully had much success after the ending.
While she did have some popular roles prior to Sex and the City, like Footloose, Girls Just Want To Have Fun, and Hocus Pocus, her career took off after Sex and the City. Afterward, Parker would go on to reprise her role as Carrie Bradshaw in the two Sex and the City movies, while also having a main role in the holiday film, New Year's Eve. Parker would also return to TV in 2012 to have a recurring role on Glee for three episodes, as well as the starring role in Divorce.
Parker has kept her hands busy in the fashion industry. She's started in some ad campaigns and even started some of her own lines. She's even coming out with her own ready-to-wear bridal collection. Even so, just because she's doing that doesn't mean she doesn't have other stuff coming up, like Hocus Pocus 2 on Disney+, and the Sex and the City limited series And Just Like That…
Kristin Davis (Charlotte York)
I always felt a personal connection to Charlotte because I too am a hopeless romantic, so I can definitely see where she's coming from with that. Kristin Davis, who was behind the role of Charlotte for all six seasons of Sex and the City kept this certain charm about her, and I always genuinely enjoyed hearing about her loves in the city.
Davis went on to reprise her role in both Sex and the City movies and had multiple other roles in big-time movies as well, such as The Adventures of Sharkboy and Lavagirl, The Shaggy Dog,and Deck the Halls. Davis also went on to have roles in the hit Jon Favreau movie, Couples Retreat, and Journey 2: The Mysterious Island.
In the TV world, Kristin Davis also had a role in the Bad Teacher TV series, although it was canceled after one season. Davis has also stepped into the world of the theater a bit more, taking on roles in two productions titled The Best Man and Fatal Attraction. In terms of what she has coming up, Davis will be reprising her role as Charlotte York in the upcoming Sex and the City miniseries, so keep an eye out for that.
Kim Cattrall (Samantha Jones)
As the oldest of the friend group, Samantha had plenty to show for her years of experience, and watching an older woman be sexually confident was something that genuinely was not seen that often back then. Kim Cattrall is the face behind that and showed that no matter how old you are, you can love your body and yourself just as much as you are when you're younger.
Cattrall has had some success prior to the hit HBO show, like her roles in Big Trouble in Little China and Police Academy, but she has kept busy since the end of Sex and the City. She reprised her role in the two Sex and the City movies and had some film roles in Ice Princess and The Ghost Writer.
Kim Cattrall has had multiple appearances and roles on television shows. She had a voice role on Producing Parker and had a main role on both Sensitive Skin, Tell Me A Story, a CBS All Access original show, and the main role on Filthy Rich, but that as well was canceled after one season. Cattrall has also made herself busy with multiple roles in the theatre. She has had parts in The Cryptogram, Private Lives, Antony and Cleopatra, and The Sweet Bird of Youth, so she's been putting her acting skills to good use on the stage.
Cattrall will however not be reprising her role in the upcoming Sex and the City limited series, so you'll have to try and find her elsewhere for now.
Cynthia Nixon (Miranda Hobbes)
I think we've all been a Miranda at some point in our lives. A cynical take on the world and love in general. But hey, that's life, right? And Cynthia Nixon did a great job of showing the hardships of what can come with relationships.
Nixon herself has been quite active since Sex and the City ended. Like her costars before her, she did reprise her role in the two spinoff movies but has had plenty of other film roles as well, such as Little Manhattan, Rampart, and A Quiet Passion (where she played Emily Dickenson). Nixon has also been involved with theatre work multiple times, having roles in Rabbit Hole, With, The Real Thing,and The Little Foxes, for which she won a Tony award for Rabbit Hole and The Little Foxes.
Cynthia Nixon also had multiple reoccurring roles on TV, in shows like Hannibal and Alpha House, but the big role that she was recently nominated for a Golden Globe for was playing Gwendolyn Briggs on Netflix's Ratched.
Nixon will also be reprising her role in the upcoming limited series, however, so at least three of the four original girls will be back.
Chris Noth (Mr. Big, John James Preston)
Ah, the man with the Big personality, that everyone seemed to want but couldn't have when the show came out. That was what Chris Noth brought to his character back then, having appeared in multiple episodes throughout the series as Carrie's on-and-off boyfriend, known throughout the show as Big.
However, Noth has done plenty since Sex and the City ended to distinguish himself from his iconic character. He's had some movie roles, notably in The Perfect Man and a voice role in From Up On Poppy Hill, but he's mainly stuck to TV in recurring roles and main roles, one of his more prominent being on The Good Wife. Noth has also done some theatre work as well, like many of his co-stars above him. However, his more recent news is that he has taken on a main role in the new CBS show, The Equalizer, based on the movie of the same name.
It's unconfirmed if he will be joining the Sex and the City limited series, but considering how the series ended, I wouldn't be surprised if he was there.
David Eigenberg (Steven "Steve" Brady)
The man, the myth, the legend that manages to help change Miranda's worldview of love and relationships, Steve was the person that every single viewer for the show thanked when he showed up because he gave Miranda a reason to smile about love. And honestly, he was one of the healthier relationships on the HBO series, and a big piece of the credit goes to David Eigenberg and his charming ways.
David Eigenburg also reprised his role in the Sex and the City movies, but he has mainly stayed close to the TV world, having multiple recurring roles on TV shows like Cold Case and Criminal Minds.
But his big role since Sex and the City was becoming Lieutenant Christopher Hermann on Chicago Fire, as well as appearing on the connected One Chicago TV shows, Chicago P.D. and Chicago Med. He does however have a comedy movie coming up titled Killing Eleanor, so look out to see him on the big screen soon.
Willie Garson (Stanford Blatch)
Outside of the three women, Carrie always had Stanford on her side. Willie Garson kept with this role throughout the whole entire series, and played a big part of the start of the second movie.
Garson, however, has had several roles since the ending of Sex and the City. As mentioned, he reprised his role in Sex and the City 2 and had multiple other parts in movies like Little Manhattan (which was mentioned above), Walk of Shame, and Disney's Magic Camp. While he's had multiple recurring roles on many shows, he's had some main roles on big shows like Whole Day Down, White Collar, and the hit sitcom Hot in Cleveland. He also tested the superhero waters, as he had a recurring role on Supergirl as Steve Lomeli.
In terms of what he has coming up, there is a TV series titled Duke of the Valley happening soon, and a movie titled Before I go, which are both in post-production, so surely Garson will be showing up on our platforms again quite soon.
John Corbett (Aidan Shaw)
I sort of think of Aidan as the in-betweener, considering he was there when Mr. Big wasn't. Even so, John Corbett was great for the time that he was around on the show.
Corbett has been busy since Sex and the City. Before the series ended, he was in My Big Fat Greek Wedding, for which he reprised his role for the sequel in 2016. He also reprised his SatC role in Sex and the City 2 and had several other film roles.
While he's had some recurring parts on TV, like in Parenthood and Sex & Drugs & Rock & Roll, his main role recently has been portraying Dr. Dan Covey in the To All The Boys I've Loved Before series on Netflix, which just released its third film.
Evan Handler (Harry Goldenblatt)
I mean, the good ones always come after the bad, and that was what Harry was to Charlotte. However, Evan Handler, the man behind Charlotte's second husband, has done some pretty awesome roles since the ending of Sex and the City.
One of his more famous roles after Sex and the City was his main role on the hit Showtime series, Californication. Handler has had some recurring roles as well, on shows like Lost and 24. Handler also portrayed American lawyer Alan Dershowitz in the hit crime show, American Crime Story: The People v. O.J. Simpson. Handler has also stepped into the writing scene as well, authoring his own book about his battle with leukemia, and written for several magazines like ELLE and Mirabella.
Jason Lewis (Jerry "Smith" Jerrod)
And now, last on our list is Jerry, otherwise known as Smith, the final boyfriend of the series. While he wasn't on the original series for super long, he still left an impression in our hearts, even if Jason Lewis was only there for Season 6.
Even so, Lewis has kept busy since his brief stint on Sex and the City. He's had several guest appearances on big sitcoms like How I Met Your Mother, Charmed, and Beauty and the Baker, and has a main role on Midnight, Texas. Lewis also has a new movie in pre-production called Isolated Victim, with not much known about it. One of his more recent ventures, however, is that Jason Lewis actually has leaned towards politics, and has been active with showing support in his political views.
With the new limited series coming out, there's still plenty to watch with these famous stars. Where have you seen the Sex and the City cast before?
Your Daily Blend of Entertainment News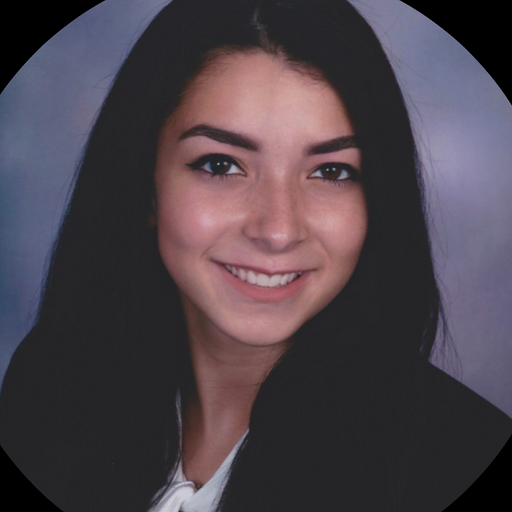 Big nerd and lover of Game of Thrones/A Song of Ice and Fire. Will forever hate season eight. Superhero and horror geek. And please don't debate me on The Last of Us 2, it was amazing!