Big Show And 12 Other Former WWE Superstars Who Have Left For AEW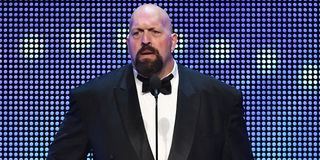 The wrestling world, specifically the WWE Universe, was in for some shocking news in February 2021 when it was announced that Big Show, real name Paul Wight, would be leaving his home territory of more than 21 years to take up the dual-role of competitor and commentator with rival All Elite Wrestling (AEW).
But as shocking as it was, the former WWE champion and Netflix star's decision to leave the Connecticut-based wrestling promotion for the sunny shores and AEW's stomping grounds of Jacksonville, Florida, shouldn't come as a surprise considering the number of wrestlers who have found a new home, and long-desired success in the promotion founded by Tony Khan and some of the biggest names in the wrestling business. Below is a breakdown of some of the biggest WWE superstars who left for AEW.
Big Show
Big Show was already a massive star by the time he left WCW (where he wrestled as The Giant) for WWE in early 1999, but his initial run as the enforcer of Mr. McMahon's heel stable The Corporation before turning face (the first of many times) definitely helped his case when he won his first of two WWE Championships. Big Show would remain a fan-favorite throughout his 22-year run, winning multiple championships and headlining numerous PPV cards, including WrestleMania 2000.
Big Show's run with the company would come to an end in early 2021 when AEW President Tony Khan announced on Twitter that the former WWE Superstar (going by his real name Paul Wight) would be joining the promotion as a commentator for the recently announced AEW Dark: Elevation weekly YouTube show, though a statement from AEW later made it seem like we would also see him enter the ring at some point.
Billy Gunn
Those who grew up in the midst of WWE's Attitude Era most likely still have a soft spot in their hearts for "The Badass" Billy Gunn from his days as one part of the New Age Outlaws tag team and D-Generation X stable, even though his role in throwing Mick Foley and Terry Funk into a dumpster and rolling it off the stage is still hard to watch. Gunn stayed with WWE through 2004 and then appeared sporadically until 2019 when he left for AEW to serve as a wrestler and coach for the younger wrestlers, including his two sons, Austin and Colten Gunn.
Chris Jericho
Over the course of his 31-year career, Chris Jericho has been the star attraction in promotions all over the world, including ECW, WCW, WWE, NJPW, and now AEW where he became the company's inaugural champion in 2019 when he was a spry 48 years old. There have been multiple times throughout his career where it seems it's the end of the run for the "Ayatollah of Rock and Rolla," but time and time again, Jericho has found a way to reinvent himself and entertain another generation of wrestling fans (and even fans of local weather broadcasts). Logic would tell us that Chris Jericho's run in AEW (which is honestly one of the best stages of his career) will be his last, but it doesn't look like the clock will ever run out for Y2J.
Cody Rhodes
Cody Rhodes, the son of the legendary wrestler and booker Dusty Rhodes, was with WWE for a decade before leaving to test the waters elsewhere in 2016, and in doing so became the only wrestler to have a match in each of the four major promotions' (WWE, ROH, NJPW, Impact) marquee events in the span of a year. Two years after leaving WWE, where he won multiple Intercontinental Championships and Tag Team titles, Rhodes signed to AEW as a wrestler and Executive Vice President.
Since jumping over to AEW, Cody Rhodes has become a two-time AEW TNT Champion and took part in numerous high-profile matches with some of the promotion's biggest stars. Finally able to take the chances and branch out unlike he could in WWE, Rhodes has been nothing short of consistent and electric.
Dustin Rhodes
Dustin Rhodes' career in the wrestling business goes all the way back to 1988 with multiple runs in WCW, WWE, and other promotions around the world. Best known for his bizarre Goldust character, which debuted in 1995 and shocked fans (and competitors) with his racy and bizarre antics both in and out of the ring. Rhodes would team up with his half-brother, Cody, multiple time near the end of their respective WWE careers and then would join the younger Rhodes in AEW starting in 2019. Well into his 50s, Dustin Rhodes pulls double-duty in AEW, serving as both an in-ring competitor and coach for the younger wrestlers and stars of tomorrow.
FTR (The Revival)
For the better part of six years, The Revival (Dash Wilder and Scott Dawson) was one of the most successful and exciting tag teams in all of WWE. First starting out in the WWE's developmental system NXT in 2014, the team would go on to win multiple tag team championships and participate in several of the best matches during that stretch of time, including their match against DIY at NXT TakeOver: Brooklyn II in 2016.
Even though The Revival and The Young Bucks weren't in the same company during this time, the two teams would trade barbs online and at their respective promotions, culminating in the latter starting the "Fuck The Revival" chant or FTR, which ultimately became the team's name when they jumped over to AEW in 2020. Since then, Wilder and Dawson (now going by Cash Wheeler and Dax Harwood) have won the promotion's tag titles before losing them to The Young Bucks.
Jake Hager (Jack Swagger)
Starting in 2006, Jake Hager (wrestling under the name Jack Swagger) wrestled for WWE, winning the ECW, World Heavyweight, and United States championships and a few other accolades including the 2010 Money in the Bank briefcase. Hager gained a lot of attention in early 2013 when he returned from an extended break with the "Real American," gimmick that some argued attempted to mock the Tea Party movement with his "We The People" catchphrase. The former collegiate wrestler would stick around until 2017 before entering the world of MMA and then AEW two years later. Hager currently serves as an enforcer in Chris Jericho's faction, The Inner Circle.
Jon Moxley (Dean Ambrose)
In November 2012, at the Survivor Series event, Dean Ambrose, Seth Rollins, and Roman Reigns made their surprise debut as the faction The Shield, and forever changed the face of modern wrestling. Between the group's debut and Ambrose's eventual departure in 2019, the three wrestlers (sometimes allies, other times mortal enemies) gave wrestling fans some of the greatest moments of the modern era and revolutionized the tag division.
But after being relegated to comedy matches and feuds that went nowhere, Dean Ambrose left WWE to test the waters, eventually ending up in NJPW and later AEW, where he quickly became the star of the show, securing the AEW Championship and holding it for 277 days before losing it to Kenny Omega. The two are scheduled to square off in an exploding barbed wire deathmatch in March 2021.
Matt Hardy
Matt Hardy was with WWE off and on from around 1994 until 2020, at which point he left for AEW. Over the course of his career, Hardy, alongside his brother Jeff, breathed fresh air into company's tag division, especially in the early 2000s when they went up against Edge & Christian and the Dudley Boyz in a series of TLC matches that are still talked about today.
Between his stints in WWE, Matt Hardy went through a major character change, debuting the "Broken" Matt Hardy gimmick with a series of over-the-top pre-taped matches at his compound in rural North Carolina. This continued with his transition to AEW, including the epic "Stadium Stampede" at Double or Nothing 2020.
Miro (Rusev)
There are few wrestling moments from the past decade that are as badass as Rusev riding into WrestleMania 31 on a tank waving the Russian flag while a choir sings the Soviet Union's national anthem. But when the Bulgarian bear of a wrestler lost his United States Championship to John Cena at the height of his hype, it was all but over and he never really recovered despite the "Rusev Day" run a few years later. Then came his debut as Miro in AEW in September 2020 with the ruthless aggression that made the Rusev character such a dominant threat six years earlier (when he wrestled barefoot). Hopefully that continues into the future.
Pac (Neville)
The high-flying yet extremely jacked Pac (Neville in WWE) spent the better part of six years in WWE, winning the NXT Championship once and WWE Cruiserweight Championship on two occasions. Despite his success and in-ring talent, the company didn't know what to do with the "man that gravity forgot" and he languished in the all but forgotten cruiserweight division and lower mid-card before departing the company to return to the independent circuit in 2018.
Pac shifted over to AEW in 2019 and was starting to build momentum before the COVID-19 pandemic prevented the British wrestler from returning to the States for tapings of the promotion's weekly shows. He has since returned and picked up where he left off.
Sting
After years of being one of the few wrestlers to never sign with WWE, Sting made his debut at Survivor Series 2014 and quickly inserted himself into a feud with Triple H. Sting's run in WWE would be short-lived, however, as he suffered what appeared to be a career-ending injury for the then-56-year-old wrestling legend. That changed in December 2020 when the "Man called Sting" made a surprise debut in AEW, returning to TNT nearly 20 years after he last appeared on WCW Monday Nitro in 2001.
Brodie Lee (Luke Harper)
Brodie Lee (real name Jonathan Huber), who tragically passed away at the age of 41 in December 2020, was with WWE for a number of years before making a surprise debut in AEW earlier that year. Between 2012 and 2019, Lee, wrestling under the name Luke Harper, was one of the most talented yet underused wrestlers in the company who could put on intense matches with anyone who dared to go up against him. Watching the former Luke Harper, it was easy to tell there was something special there, even if the powers that be at WWE didn't share the same sentiment.
Once he transitioned to AEW, Brodie Lee hit the ground running with his Dark Order faction and high-profile matches against AEW Champion Jon Moxley and TNT Champion Cody Rhodes, defeating the latter and going on a nice title run of his own before departing for unspecified reasons in October 2020 just months before he died on December 26, 2020.
These are just the major WWE superstars to have signed on with AEW since the promotion got underway a few years back. Other former wrestlers and longtime WWE employees like commentator Jim Ross, and producers Jake Roberts, Arn Anderson and Dean Malenko are all working for the upstart company and giving WWE its first true competitor in nearly 20 years.
Your Daily Blend of Entertainment News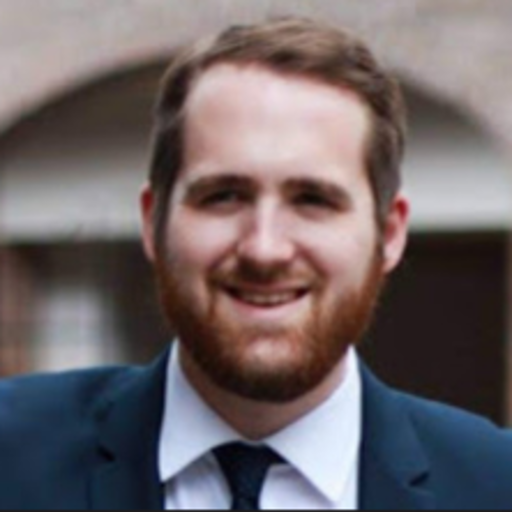 Philip grew up in Louisiana (not New Orleans) before moving to St. Louis after graduating from Louisiana State University-Shreveport. When he's not writing about movies or television, Philip can be found being chased by his three kids, telling his dogs to stop barking at the mailman, or yelling about professional wrestling to his wife. If the stars properly align, he will talk about For Love Of The Game being the best baseball movie of all time.