Apollo 11 Astronaut Michael Collins Is Dead At 90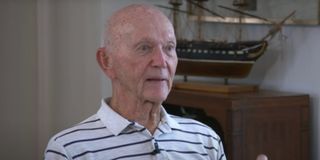 Michael Collins, one of the astronauts vital to the success of the Apollo 11 mission to the moon, has died. Collins, who served as an astronaut at NASA for seven years of his life, passed away at the age of 90 after a battle with cancer.
News of Michael Collins' death was first shared by his family (which includes former All My Children star Kate Collins), who notified the public via the astronaut's social media platforms. Read their statement, which includes Collins' final wish concerning his death, below.
Michael Collins served alongside Neil Armstrong and Buzz Aldrin in the Apollo 11 mission. Collins was referred to as the "loneliest man in history," due to his role in the moon landing being less well-known than his fellow astronauts' on that mission. Collins was tasked to remain in the Apollo 11 while Aldrin and Armstrong walked on the moon. Collins, meanwhile, continued to stay in orbit and ultimately recovered the two by docking with the Lunar Module Eagle.
And while his nickname may have implied he was forgotten by history, Michael Collins has been portrayed by actors in space films and shows over the years. More recently, he was portrayed by actor Lukas Haas in the Ryan Gosling film First Man. In the television world, he's been featured as a character in shows like From The Earth To The Moon (played by Cary Elwes), For All Mankind (played by Ryan Kennedy), the television movie Moonshot (played by Andrew Lincoln), and even the Netflix series The Crown (played by Andrew-Lee Potts). Collins has also long been an advocate for further space travel, appearing in a number of television interviews, documentaries, and news pieces on space.
Among the many to memorialize the Collins following the news, fellow Apollo 11 astronaut Buzz Aldrin shared a special message about Collins on his Twitter and wished him well on his next journey.
NASA also acknowledged the passing of Michael Collins and beyond acknowledging his military beginnings as an Air Force pilot and contributions to the Gemini Program, called him a "friend" who sought to "push the envelope of human potential." The space organization also released a short video on Collins, which included footage of his old missions.
Michael Collins recalled the events of the Apollo 11 space mission on programs like Nova and served as the narrator for the long-running educational program STEM in 30. Collins also had one movie credit to his name and appeared in the Michael Cera movie Youth In Revolt briefly after director Miguel Arteta specifically asked if he could cameo.
CinemaBlend would like to offer its condolences to the family and friends of Michael Collins and wish them well during this difficult time. As one of the great heroes that risked his life in the name of advancing space travel and exploration, he will be sorely missed.
Your Daily Blend of Entertainment News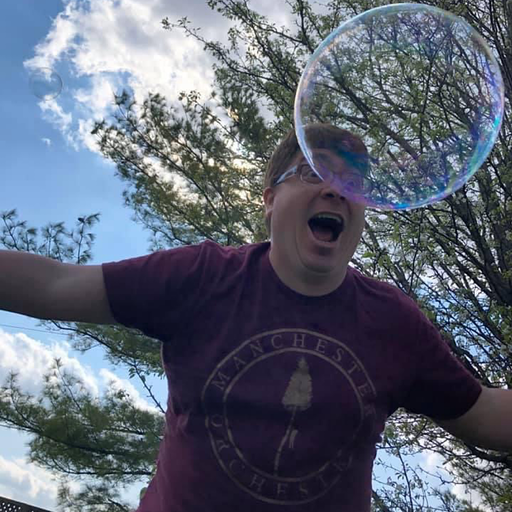 I like good television but also reality television. His day largely consists of balancing his workload between reporting on the latest and greatest news in Star Trek and other sci-fi, as well as 90 Day Fiancé, WWE, Big Brother, and more.