Seinfeld Streaming: What's Happening And Why It Won't Be Available To Watch For A While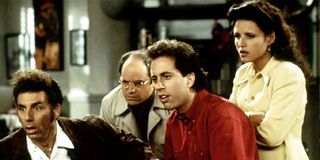 A show that never overstays its welcome, the beloved sitcom Seinfeld has left its streaming home on Hulu after five years. While some fans no doubt hope that the series will soon become available to stream elsewhere - with Netflix as its notable future home - it doesn't look like that will be the case for the immediate future.
Seinfeld won't arrive on Netflix until closer to the fall, with September likely the earliest that it'll show up, according to Vulture. That leaves fans to try and catch reruns of the show on TV, or via the many seasonal DVD sets. Such a delay probably wasn't expected by many, since the series' streaming service shift was previously announced. It's possible that executives wanted to leave room between Seinfeld's Hulu exit and its arrival on Netflix to build up some genuine anticipation. It's also possible, however, that Netflix's specific deal with Sony Pictures Television stipulates that the streaming giant can't take possession until a certain amount of time has passed.
Since Netflix is no longer the home of mega-hit shows like Friends, The Office or That '70s Show, Seinfeld's eventual arrival gives the streamer a leg (giddy)up. The show about nothing was a big draw for Hulu for the past half-decade, and Netflix subscribers will likely put the show into its Top 10 rankings almost immediately. What are the chances that Netflix is trying to pull off a Seinfeld reunion special in the vein of HBO Max's headline-making Friends: The Reunion.
It's also possible that Netflix wants to wait on Seinfeld because of series star Jerry Seinfeld himself. The comedian has four Netflix comedy specials - not to mention a PopTarts movie on the way outside of Netflix - and it could be that he has another stand-up special planned to come out in the fall. It would make sense that the streamer would want to make the sitcom's release coincide with any new projects its co-creator has in store for fans.
Although nothing has been confirmed, Seinfeld's eventual debut on Netflix is not too far out. Hopefully, though, a release date is announced soon and fans won't have to go long without Jerry, Kramer, Elaine and George, though we're okay with staying away from Newman for just a while longer.
With Seinfeld hopefully coming soon to Netflix, that will give sitcom fans a reason to reactivate their subscriptions they may have cancelled after Friends left for HBO Max and The Office left for Peacock. While those two streamers, along with Hulu, have some classic and beloved sitcoms and comedies, Netflix doesn't have quite as many these days, with more of their budget going to original series. So it will be nice when a beloved classic like Seinfeld makes its highly-anticipated debut on the streaming service, assuming it hasn't stayed in the water too long. Do Netflix users know about shrinkage?
In the meantime, check out CinemaBlend's summer 2021 TV schedule to see what other shows to look forward to this summer!
Your Daily Blend of Entertainment News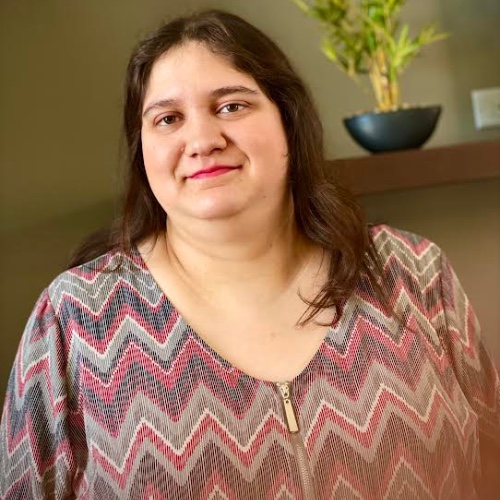 Passionate writer. Obsessed with anything and everything entertainment, specifically movies and television. Can get easily attached to fictional characters.