Netflix's Wednesday TV Show: 6 Quick Things We Know About The Live-Action Addams Family Series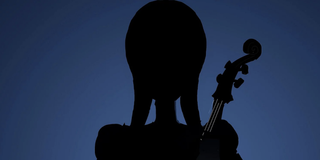 Tim Burton and the Addams Family seem like a match made in gothic heaven. His filmmaking style is kooky and spooky enough to fully flesh out the Addams Family world. Though each member of the Addams Family would be an interesting character to do a deep dive into, Wednesday Addams is the one getting an upcoming Netflix series. The Wednesday TV show could be one of Tim Burton's greatest projects yet.
Netflix made the official announcement about the Wednesday TV show in February 2021. Though the show is still in the pre-production phase, many exciting details about the new series have already been revealed. Let's explore some important things we know about the Wednesday TV show.
The Wednesday TV Show Is A Coming Of Age Comedy And A Mystery Series
Wednesday will explore what it's like for her to grow up with a strange and unusual family. It will also take Wednesday away from Morticia and Gomez, and put her into the Nevermore Academy. Like a gothic Veronica Mars, Wednesday will be solving mysteries at her school and locally. She will also be trying to master her newly formed psychic abilities.
Wednesday's first season will involve a killing spree that Wednesday will be trying to stop, and uncover the person or monster behind it. She will also be working on a mystery close to home that affected her parents 25 years ago.
When the show was being bid on in 2020, the plan was for Wednesday to take place in modern times. Therefore, along with solving mysteries and managing her psychic abilities, Wednesday may have to deal with modern-day troubles involving social media. The series will also have Wednesday dealing with more common issues like handling friendships and relationships.
If you're worried that the show will make Wednesday lose her edge, don't. She will very much still be an outsider with a creepy and charming oddness at her core. She'll still be the wicked girl that Addams Family fans love.
Jenna Ortega Will Play Wednesday In The TV Show
In May 2021, Netflix announced Jenna Ortega will take on the Wednesday role. Ortega may be best known for appearing in Netflix's hit series You. She appeared in the second season as a recurring character, and she could still make an appearance at any moment to cause Joe (Penn Badgley) some trouble.
Ortega has also appeared in two Netflix movies, Yes Day and the sequel to The Babysitter, The Babysitter: Killer Queen. Ortega has also been in the movie The Fallout, and will be in the upcoming Scream sequel.
Tim Burton Will Direct The Wednesday TV Show
Tim Burton will be the executive producer of Wednesday. He will also direct all or most of the Season 1 episodes. Burton is no stranger to adapting TV shows for the big screen. In 2012, he made a movie adaptation of the 1960s cult-hit TV show Dark Shadows. The film version starred Johnny Depp, Michelle Pfeiffer, and Helena Bonham Carter. Though Dark Shadows wasn't a critically acclaimed movie, it showed that Burton was willing to make bold choices when adapting a beloved series.
Burton's vision plus the Netflix platform could allow for a really unique, entertaining, and enjoyable Addams Family reimagining. As someone who often loves Tim Burton films and was a big Wednesday fan growing up, I am very excited to see what happens when these two worlds collide.
Though Burton has directed some episodes of TV shows before, and produced animated series, Wednesday will be Tim Burton's live-action television debut in terms of being around for the day-to-day operations and directing. It'll be fascinating to see how Burton performs in the television landscape. Burton is best known for his films Edward Scissorhands, Beetlejuice, Big Fish, Ed Wood, and some of the Batman movies.
Wednesday Season 1 Consists Of Eight Episodes
The first season of Wednesday will have eight episodes. This feels like the right amount to develop the world and characters without going overboard. We don't know yet if these episodes will be more in the thirty minute or hour-long runtime range.
Wednesday is being labeled a comedy, so it could be about 30 minutes per episode. But, if it's more of a dark comedy, then it could be one of the comedic Netflix TV shows with a longer runtime. Also, with only eight episodes to develop either weekly mysteries and one major mystery, or just one major mystery, Burton and the Wednesday team may need longer episodes.
The Smallville Co-Creators Will Act As The Wednesday TV Show Showrunners
Tim Burton will be executive producer and director, and Al Gough and Miles Millar will also be executive producers and the series' showrunners. Al Gough and Miles Millar are best known for being co-creators on Smallville, Into the Badlands, and The Shannara Chronicles. The creative duo also co-wrote many films, including Herbie: Fully Loaded, I Am Number Four, and The Mummy: Tomb of the Dragon Emperor.
The duo has been working together since at least the 1990s, making them one of television's current most successful writing partnerships.
Catherine Zeta Jones Will Play Morticia And Luis Guzman Will Play Gomez in Wednesday
In August 2021, the Wednesday TV show cast two more important roles, Catherine Zeta-Jones as Morticia Addams and Luis Guzman as Gomez Addams, Wednesday's parents. Zeta-Jones and Guzman will be guest stars on Wednesday. As of August 2021, other important casting decisions about other members of the Addams Family have not been announced.
Characters like Lurch, Pugsley, Cousin Itt, and Uncle Fester are important to the world of the Addams Family, so we expect to see them in some capacity on Wednesday, but probably also in guest starring roles.
Catherine Zeta-Jones is perfect casting as Morticia, not only because of her looks, but her demeanor and allure. The same goes for Luis Guzman, who will certainly bring much needed comedy to his Gomez. Guzman has appeared in many TV shows and movies, including Shameless, Sandy Wexler, and Boogie Nights.
There are many well-known Catherine Zeta-Jones movies. She has appeared in many critically acclaimed or popular movies and television shows, including Ocean's Twelve, Traffic, High Fidelity, and, recently, the series Prodigal Son. She also won an Academy Award in 2003 for her role as Velma Kelly in Chicago.
With such talents as Catherine Zeta-Jones, Luis Guzman, and Jenna Ortega, we can't wait to see who rounds out the rest of the Wednesday cast. Netflix has yet to set a release date for Wednesday the TV show, but since casting is still underway, we don't expect to see the show until at least 2022. However, we'll be monitoring Wednesday closely for any exciting new developments on this Addams Family show.
Spent most of my life in various parts of Illinois, including attending college in Evanston. I have been a life long lover of pop culture, especially television, turned that passion into writing about all things entertainment related. When I'm not writing about pop culture, I can be found channeling Gordon Ramsay by kicking people out the kitchen.
Your Daily Blend of Entertainment News
Thank you for signing up to CinemaBlend. You will receive a verification email shortly.
There was a problem. Please refresh the page and try again.