The Best AMC Shows To Stream Right Now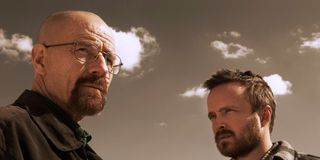 CinemaBlend participates in affiliate programs with various companies. We may earn a commission when you click on or make purchases via links.
In the last couple of decades, AMC has produced some of the best shows that have gone on to garner huge audiences, plenty of awards, and blasted careers off to new heights. From legendary hits like Breaking Bad or Mad Men, to shows that have become endured even longer, such as The Walking Dead.
But, with how many shows AMC has done, which ones are exactly the best to watch? Look no further, as we will be going over each of the shows that are truly the best for you to watch, and where you can stream them right now.
Breaking Bad (2008-2013)
In Breaking Bad, Walter White is a normal man, teaching chemistry at his local high school, when he finds out that he's been diagnosed with terminal lung cancer. Trying to find a way to somehow provide for his family before his time is up, Walter White teams up with an old student of his to do what he does best - use his chemistry skills - and creates crystal meth to make some cash.
There's a reason why Breaking Bad has become probably one of the most known TV shows of this time so far. Bryan Cranston and Aaron Paul have amazing chemistry, along with the whole Breaking Bad cast. The story is one of the few on TV that really has no plot holes and you can follow perfectly, but still find something new on each re-watch of the show. The villains are fantastic - so much so that you might even find yourself rooting for them near the end.
Truly, it's one of the best series out there - and if you haven't found the time to watch yet, do it now. It didn't get a spinoff show and a movie for nothing.
Stream Breaking Bad on Netflix.
Better Call Saul (2015 - Present)
As the spinoff of Breaking Bad, Better Call Saul tells the origin story of one of Breaking Bad's most notable characters, Saul Goodman, and how he began his life as Jimmy McGill, a man who was trying to make it as a lawyer, and had to step down a dangerous path in order to be successful.
Without giving anything away for either show, the spinoff is actually quite good. A lot of the times when series have spinoffs, I feel like they never quite hit the mark like the original series they are based on. But, Better Call Saul does that and so much more. Not only does it add amazing storylines to already well-known characters like Saul and Mike, we get to see Saul's interactions with different people, and how they affected him, like Kim Wexler or his brother, Chuck.
With Better Call Saul Season 6 coming out in 2022, now is the perfect time to binge.
Stream Better Call Saul on Netflix.
Into The Badlands (2015-2019)
In Into the Badlands, viewers follow a warrior and a young boy, who are facing a dangerous journey across a feudal land, as they try to seek enlightenment while threats are thrown at them on a daily basis.
I always felt that Into the Badlands should have received more attention than it got. The sci-fi elements that they somehow infused into this high-energy martial arts series were always intriguing, and the plot was exciting and full of twists and turns that no one would expect. It seems like the perfect show for action / martial arts fans. If you haven't given it a shot yet, there's only three seasons, so maybe check it out next time you're craving some martial arts action.
Stream Into the Badlands on Netflix.
The Killing (2011 - 2014)
In this crime drama set in Seattle, The Killing follows a variety of murder investigations by homicide detectives Sarah Linden and Stephen Holder, exposing the secrets and conspiracies of different families.
If mystery shows are your thing, then this is definitely a great option for you. When I was binging The Killing, I felt like I was a detective, trying to figure out who was where, what happened when, and everything else, so I could solve the case alongside the two main characters. What makes it better is that these cases really aren't just one-and-done's. They last several episodes, and go in depth with what happened, making sure that you aren't left out of anything as secrets, conspiracies, and plenty of other surprises are revealed.
Stream The Killing on Amazon Prime.
Mad Men (2007 - 2015)
In New York City, circa 1960, Don Draper is an executive at the fictional Sterling Cooper advertising agency. Mad Men is all about the craziness and drama that happens in the high-stakes advertising industry on Madison Avenue, hence the title as a play on the "mad" ad men of the time,
I know that the premise at first doesn't sound like something that would be super interesting, but trust me when I say that Mad Men is another one of AMC's best series that you should watch. Not only is it a great period drama, with set and costume design that is to die for, the Mad Men cast is full of talent. Jon Hamm as Don Draper is fantastic, Elisabeth Moss as Peggy Olson rocks her role, and everyone else is just as wonderful.
Stream Mad Men on AMC+ through Amazon.
Hell On Wheels (2011 - 2016)
Hell on Wheels follows Cullen Bohannon, a former Confederate soldier who is traveling to Nebraska in the 1860s to seek vengeance for the death of his wife and son, caused by Union soldiers.
I mean, who doesn't love a good revenge story? Not only is the tale of Cullen captivating, the rest of Hell on Wheels is actually really interesting, because it tells the story of the people who lived, worked and died on the Union Pacific Railroad, where the term, "Hell on wheels" comes from. While it's still a fictional story, it's an intriguing one with plenty of facts about the history of America, and will be great for anyone who loves period pieces, but lots of action as well.
Stream Hell On Wheels on AMC+ through Amazon.
Preacher (2016 - 2019)
In Preacher, we follow the story of Jesse Custer, a preacher who is a bit down on his luck, drinks hard, and chain-smokes. When he endures an issue with his own faith, he receives an extraordinary power, and goes on a guest to understand his new gift and literally find God - alongside an ex-girlfriend and a vampire, of course.
Preacher is so many things in one, I feel like literally anyone could find something to love about this show. If you like fantasy shows, Preacher has you covered. Supernatural more your thing? Preacher is that and so much more. Or, maybe you're looking for a little bit of comedy - Preacher has that up the wazoo. Dominic Cooper is wonderful as Jesse, and the rest of the cast rule as well. I mean, Seth Rogen was an executive producer on this - you know it's going to be funny but have its moments of craziness, too.
TURN: Washington's Spies (2014 - 2017)
If you wanted another period piece but with some awesome spy action, look no further than TURN: Washington's Spies. In this drama, taking place from 1776 to 1781, we follow a farmer from Setauket and his childhood friends, who end up forming a group of spies called "The Culper Ring." This group of spies end up being the tide that turns the American Revolutionary War.
Believe it or not, this series is actually based on the real story of spies who aided America in becoming independent. If history if something that you crave, this show has so much of it that you'll be shocked to learn some of America's past. Keep in mind that this is still a TV show, so creative liberties were taken, but just the very idea that this is based on a real story will have you interested and wanting more. It's so good.
Stream Turn: Washington's Spies on Netflix.
Kevin Can F**k Himself (2021 - Present)
Kevin Can F**k Himself introduces viewers to Allison McRoberts, a young women who is struggling with her life amid an unhappy marriage to her husband, Kevin, who is an insensitive, unambitious man-child.
There are so many things about this series that I love. First, Annie Murphy is amazing. If you thought she was awesome while in the Schitt's Creek cast, wait until you see her star in this. Secondly, the comedy in Kevin Can F**k Himself is top tier, but what makes this show so special is the different kind of camerawork it does. When Allison is with her husband, it's the typical happy-go-lucky sitcom you would expect, with canned laughter and a multiple camera set-up. But, when she's not around him, it's like you're watching a drama, focusing in on her life with a single camera and no laughter - just realness.
It really goes to show how much someone can fake for appearances, and how much they might be struggling on the inside. Seriously, there's only one season so far, so now is the perfect time to watch.
Stream Kevin Can Fk Himself on AMC.**
The Walking Dead (2010 - Present)
As the last on this list, I can't not mention The Walking Dead. In a world that has been overtaken by zombies, known as "walkers" in this universe, we follow a group of survivors from Atlanta (and, later, various other places) as they try to adapt and just survive somehow in a world that has gone to hell.
The Walking Dead has been on for ten seasons and is just now entering Season 11, its final one, with so many characters who have come and gone. I've stayed up with this show since the very beginning, but if you haven't, I can't tell you enough to watch it. The characters are intriguing, with so much personality, and the show has one of the best villains right now on television. The action is intense, the loving relationships realistic, the deaths heartbreaking, and so much more. For a zombie drama, The Walking Dead pulls no punches.
Stream The Walking Dead on Netflix.
I can hardly believe there are so many options, but with this much good TV, you can't help but binge it all, especially since a couple of these will be popping up on the 2021 fall TV schedule. Now, if you don't mind me, I'm going to binge-watch Breaking Bad again for the millionth time.
Your Daily Blend of Entertainment News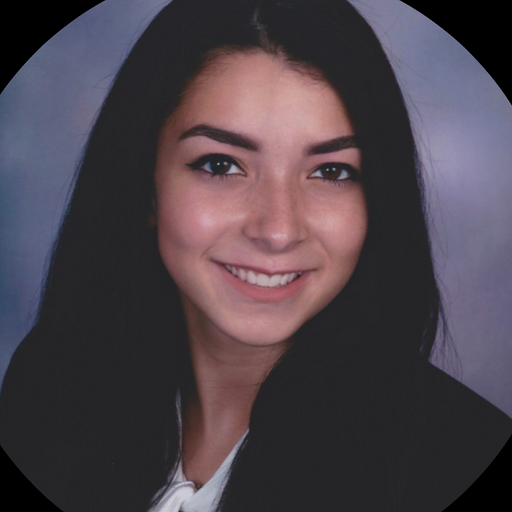 Big nerd and lover of Game of Thrones/A Song of Ice and Fire. Will forever hate season eight. Superhero and horror geek. And please don't debate me on The Last of Us 2, it was amazing!