4 Big Changes To Expect From Supergirl's Move To The CW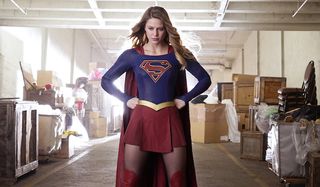 The Supergirl Season 1 finale aired on April 18, and in the weeks since, fans waited to learn whether the show would be renewed or not. Yesterday, it was officially announced that Supergirl would return for a second season, but it won't stay on CBS. Instead, the show is moving to The CW, which is also the channel where fellow DC Comics shows Arrow, The Flash and Legends of Tomorrow (and iZombie, which is part of the company's Vertigo imprint) air. That network has proven it knows how to handle superhero TV series, so it will surely be a great new home for Supergirl.
While it's relieving for many to hear that Kara Zor-El's adventures will continue on the small screen, this move is going to result in some changes. Some might make the production more difficult, while others will undoubtedly improve the show overall. These are the four big changes you can expect when Supergirl arrives on The CW.
Different Location
Before the network change was announced, there were several reports about how Supergirl might move its production from Los Angeles to Vancouver since shooting at the latter is significantly cheaper. Following the big announcement, star David Harewood (a.k.a. Hank Henshaw/J'onn J'onzz) tweeted that the show would indeed be moving to Vancouver, which is the same place where the CW's other superhero shows are filmed. While Supergirl may still shoot establishing shots in Los Angeles to keep National City looking the same from above (much like what The Flash does in Portland, Oregon), the rest of what fans will see will be shot in Vancouver. Since Los Angeles is quite sunny and Vancouver, like the rest of the Pacific Northwest, is usually more cloudy and wet, this will obviously change how National City looks at ground level. Then there's the matter of the sets. Will there be new versions of CatCo, the DEO and more locations reconstructed, or will they somehow be able to recreate them in Vancouver? We'll have to wait and see.
Smaller Budget
A move to Vancouver will definitely help cut down costs, but it won't be enough. Supergirl was an expensive show to make on CBS, with the pilot reportedly costing $14 million to make and the per-episode cost around $3 million. To make it fit on The CW, the budget will need to be trimmed down. Kara's abilities, like her flight and strength, should still be feasible, but they'll be more limited with what they can do with other aliens and enhanced beings, which means viewers likely won't as many huge spectacles over the season. (I'm curious to see how his will affect them using Martian Manhunter.) That said, fans have seen the how impressive the visual effects can be on The Flash and Legends of Tomorrow (and occasionally Arrow), so as long as Supergirl can plan accordingly and use their imaginations, this shouldn't be too much of a problem.
Longer Season
Supergirl Season 1 got off to a late start on CBS, so the season was only comprised of 20 episodes. Fortunately for fans, that won't be the case for Season 2, as in David Harewood's previously mentioned tweet, he said they received a 22-episode order. Given how Arrow and The Flash's seasons have consisted of 23 episodes, it wouldn't be surprising if Supergirl gets an extra episode tacked on so it can end around the same time as these other shows in May. Regardless, fans can look forward to a a few extra adventures being tacked on when Kara Zor-El and her cast move to The CW.
More Crossovers
Shortly before Supergirl Season 1 ended, the show paired Kara and Grant Gustin's Barry Allen, a.k.a. Flash, in "Worlds Finest," with Barry accidentally arriving in the Supergirl world and helping her fight Silver Banshee and Livewire while trying to find a way back to his world. Had Supergirl remained on CBS, the show likely would have tried to include more crossovers, but it still would have been difficult given the different networks and shooting locations. Now that the series is airing on The CW and shooting in Vancouver, these will be significantly easier to accomplish. With the Supergirl cast and crew in the same area as the Arrow, The Flash and Legends of Tomorrow folks, it's practically guaranteed that the Girl of Steel will eventually be joining forces with these protagonists. A reunion with Flash is inevitable, but it will be interesting to see how she interacts with people like Green Arrow, Vibe, Speedy, Firestorm, The Atom, etc.
That said, let's not forget that Supergirl still takes place on a different Earth from the other DC shows. That leaves two options for how she can team up with these other heroes. One, they stick with what worked in "Worlds Finest" and just have Kara traveling across the multiverse to Earth-1 or get the heroes from the other shows to travel to her home turf. Two, they go all out and somehow merge the Supergirl Earth with Earth-1, similar to Crisis on Infinite Earths. Whatever approach is chosen, it would a good move for the annual Arrow/The Flash crossover that airs in the winter to loop Supergirl into the proceedings.
Your Daily Blend of Entertainment News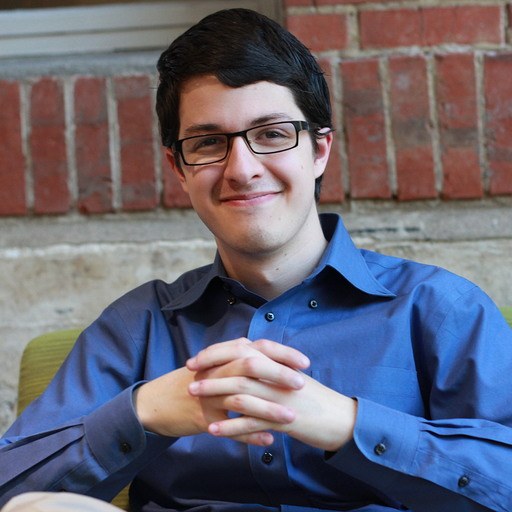 Connoisseur of Marvel, DC, Star Wars, John Wick, MonsterVerse and Doctor Who lore. He's aware he looks like Harry Potter and Clark Kent.