Watch The Trailer For Adventure Time's Wild New Porn Parody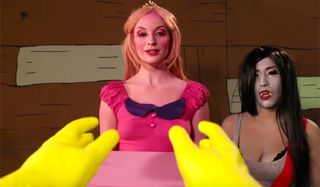 Porn Parodies of TV and movie projects have been all the rage in recent years, and sometimes those porn parodies are the weirdest. Case in point: this week the trailer for the new porn parody of Cartoon Network's Adventure Time dropped, and it is pretty wild. There's boob-grabbing, a makeout session and an F-bomb, so it's probably NSFW, unless you already work in the porn industry or have a really cool boss. In which case, check it out.
I have to say, with a title like Assventure Time, this porn parody was ripe for the making. All your favorite Cartoon Network characters are involved, including Finn the Human, Jake the Dog, a janky-looking Marceline, Princess Bubblegum and even a cameo from the Ice King, only their names are changed for this naughty version of the original cartoon. Finn and Jake become Sinn and Jerk. Then, Marceline becomes Whoreceline, Bubblegum gets the Bubblecum moniker and Ice King becomes Ice Peen. Some of these are more inspired than others.
There's a talking blue dildo too, so if you're game for that, this might be the porn parody for you.
Honestly, Wood Rocket puts similar videos to these out on a regular basis, and while I'm fine with grown-up porn parodies featuring the likes of the Guardians of the Galaxy or Parks and Recreation characters, there's something about cartoon characters become porn characters that is a whole lot stranger. Especially since essentially Adventure Time is a kids program that a lot of adults and teens happen to watch. I feel similarly about the Pokemon porn parody, which also featured cartoon-ish costumes.
I guess it's no different than cosplay with sex, but I'll certainly never look at Finn or Jake (or Sinn and Jerk) in the same way.
In the meantime, I hope Wood Rocket keeps being punny. Because even I have enough sense of humor to be amused when I have to type out things like Assventure Time more than once in an article.
Man, when I heard Adventure Time might be making a movie, this wasn't what I expected at all…
Your Daily Blend of Entertainment News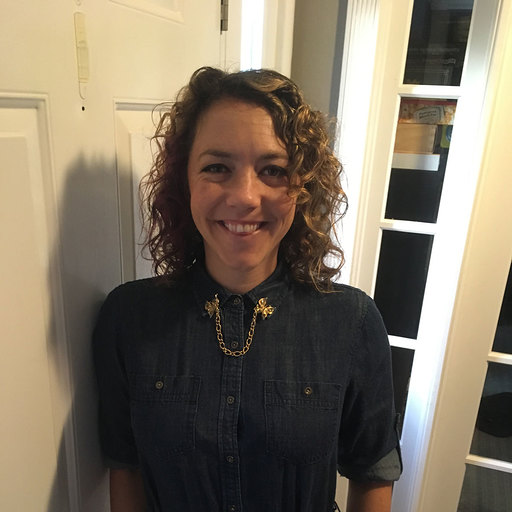 Reality TV fan with a pinch of Disney fairy dust thrown in. Theme park junkie. If you've created a rom-com I've probably watched it.