A Dating Service Has Launched For Pokemon Go Players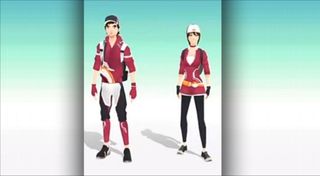 (Image credit: Nintendo)
Given the undeniable popularity of Niantic Labs' Pokemon Go, it's not surprising to learn that some businesses are trying to get in on the popularity of the app by attuning some social qualities to players of the game; such as opening up a dating service for Pokemon Go players.
According to Gamerant, a new company called PokeDates has surfaced that caters to Pokemon Go gamers. They have no restrictions on preference, sexual orientation or race, so if you're over 18 and you can spare $20 for a meet-up, you're good to go.
The PokeDates service allows the first meet-up to take place for free after they gather enough info about both participants. They'll attempt to match two people up for their first date after the schedules and timings have been shared, and if things go well enough maybe there will be a second date. If things don't go over so well, it's possible to use PokeDates once again to find yet another suitable Pokemon Go player, but this time it will cost $20. They won't charge unless both participants confirm that they have met up successfully.
The site is ran by a group known as Project Fixup, a start-up focused on getting people to meet offline. They state on the official Pokedates page that their mission goal is to get people hooked up without relying on sitting at a desk swiping and browsing through endless profiles...
They do have a few restrictions for using their service, including barring those who have felonies. So any of the four robbers who used Pokemon Go to rob the kids, they won't be eligible for dating fellow Pokemon Go users. Additionally, anyone who is a sex offender or registered as one under the U.S., Federal Government are also barred from using PokeDates.
This is just one of the many services that have been attempting to leverage the popularity of Pokemon Go as it makes its way through the marketplace, taking over number one app spots in most regions. Gamerant also reports that McDonald's really has signed a deal with Nintendo and Niantic Labs, working as official Pokemon Gyms throughout the region of Japan.
A lot of people tend to think that this whole Pokemon Go thing is just a fad, and that any businesses attempting to rely on the app could be making a grave financial mistake.
In reality there's absolutely no way to know how long Nintendo's app for mobile devices will stay a market phenomenon. However, you can't really blame any business for attempting to try to get in on that success via any means necessary. In this case, PokeDates is taking advantage of the app in an attempt to see if they can hook people up together in real life and maybe create some budding romance between Pokemon Go players.
Staff Writer at CinemaBlend.
Your Daily Blend of Entertainment News
Thank you for signing up to CinemaBlend. You will receive a verification email shortly.
There was a problem. Please refresh the page and try again.