2K Is Addressing The Problems With Remastered BioShock On PC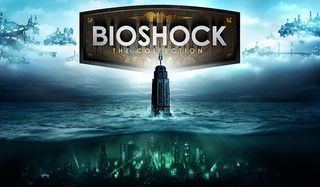 If you've been trying to play the remastered versions of BioShock and BioShock 2 on PC, chances are you're been dealing with some pretty frustrating bugs. The good news is that the team at 2K is well aware of the issues and is currently looking to address a number of them with a quickness.
It's been a kind of bumpy launch for remastered BioShock games, the collection pulling together the two BioShock games set in Rapture, BioShock Infinite and all of the story-driven DLC tied to said titles. Over on consoles, it turns out that you can't actually stream your gameplay of the remastered classics, something that's become common practice in modern gaming. The odd part was that, while 2K acknowledged there was an issue and said things might one day change, they never actually explained why there was an issue in the first place.
Over on the PC, things are quite a bit worse. While not being able to stream your game on consoles might be frustrating, some PC gamers are having issues with simply running the original BioShock, BioShock 2 and the brilliant DLC chapter, Minerva's Den.
Over on the BioShock Remastered news feed for Steam, the folks at 2K have announced that "some players" have been reporting stability issues while trying to play the first two games in the series. On the other hand, 2K is reporting that some users have simply asked for additional feature support in the two games.
The announcement goes on to state that the feedback is being addressed soon, as the team wants everyone to enjoy their first (or return) trip to the wonderful world of Rapture.
Everyone is encouraged to reach out to 2K support to report additional issues and the team promises it will offer additional updates as they become available. In the meantime, they've established five top priorities to look into first.
-General mouse fixes, including better mouse smoothing, sensitivity and acceleration options in BioShock.
-Additional speaker mode options in audio settings in BioShock.
-Improved FoV slider options in BioShock, BioShock 2 and Minerva's Den.
-Support for 21:9 display ratios for BioShock, BioShock 2 and Minerva's Den.
-General stability improvement to reduce instances of game crashes.
While stability is on the bottom of that list, we certainly hope it's at the top of the actual priorities. Having more options is great and all, but we imagine making it easier for more people to actually play the game is a bit more important than audio settings.
As for our readers, how are the remastered BioShock games treating you? Having any of the issues discussed by 2K or has it been smooth sailing? Let us know in the comments below.
Your Daily Blend of Entertainment News
Staff Writer for CinemaBlend.