Professional Gamer Phizzurp Has Died At 23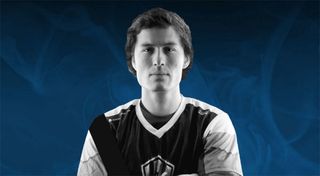 (Image credit: H2K-Gaming)
A Call of Duty esports veteran, Phillip "PHiZZURP" Klemenov, passed away recently after sustaining life-threatening injuries during a car accident. Klemenov was only 23-years-old at the time of his passing, and the news has been met with a lot of outpouring of support from the gaming community.
According to a report from the Daily Dot, Klemenov was in a car with friends, including his partner Adrianna Lemus. Lemus managed to survive the crash. In fact, 15 minutes after Klemenov passed away, Lemus posted up a video on her Twitter account to inform fans of Klemenov that he had passed away.
According to a local KCNC-TV report, they state that officers mentioned that high speed and alcohol were factors in the crash.
The trio were driving a black Infiniti when they lost control and the car over-turned several times, crashing into trees and a utility pole before coming to a halt. Lemus posted up a photo of the wreck on her Twitter page, questioning how she even managed to survive and lamenting that Klemenov was no longer with her.
The accident occurred on October 2nd in the early morning while Klemenov, his best friend, and Lemus were traveling to a Call of Duty XP event.
Klemenov was signed to the H2K-Gaming eSports team, competing in Call of Duty. The team managed to finish eighth in the World League North American division to qualify for the playoffs, according to the Daily Dot.
Klemenov was one member of the four-team roster who competed in Call of Duty: Black Ops 3. He had a 0.89 kill/death ratio in league standings and the H2K team were ranked seventh overall in North America during the season.
The shock of the crash and the even biger shock of the pro-gamer's death sent shockwaves rippling throughout the gaming community as they reel from the news. There have been lots of tweets, messages of support and plenty of feedback as hardcore gamers and casuals alike offer their condolences to the grieving parties.
The news definitely comes out of left field, because no one expected this to happen in the Call of Duty community in the way that it did.
Nevertheless, H2K-Gaming was quick to let everyone know that their fellow team member will be missed, releasing a statement to the press to let the world know that they lost a beloved member of the team and that they were lucky to have him on the roster.
Apparently, there are still investigations taking place surrounding the crash, and while police have stated that alcohol and high-speed driving were involved with the results, Polygon is reporting that Lemus has denied those claims. It remains to be seen whether any more details will surface, but, for now, there are family and friends of Phillip "PHiZZURP" Klemenov mourning his death and celebrating the time they spent with him during his life.
Your Daily Blend of Entertainment News
Staff Writer at CinemaBlend.