Video Game Publishers Have Responded To The Voice Actors Strike, Here's What They're Saying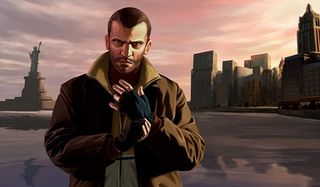 Video game voice actors went on strike on Oct. 19 and, this week, publishers have offered their own take on the requested changes in how the two entities traditionally do business. According to publishers, many of the requested changes have already been addressed.
This voice actor strike has been a long time coming, spurred on in more recent years by a situation involving Michael Andrew Hollick, the voice actor of Grand Theft Auto IV's Niko Bellic. In that case, the game went on to make a ridiculous amount of money while the pipes behind the lead role saw only their standard paycheck. That really got the ball rolling on a discussion of whether or not voice actors should receive pay on the back end of highly successful games, as well as matters of whether or not additional pay or contract language needed to be altered in relation to projects with a lot of motion capture or what some refer to as "stunt pay," basically using your voice in a way or through a period of time that could be damaging.
Two weeks ago, many of these topics were brought back into the limelight by a voice actor's strike. In response to their requested changes, though, publishers have established their own website related to the matter, offering their own take. Again, this is only one side of the argument, but hopefully both parties will be able to find some common ground soon.
According to the Video Game Companies site, "this is a strike that did not have to happen." The statement goes on to claim that SAF-AFTRA, the union in question, did not communicate to its members what was already "on the table" when the strike began Oct. 19. In other words, the VGC group is claiming the union declined the most recent proposal and instead stepped away from negotiations.
According to the VGC, this is important because many of the requests that are part of the strike were already addressed in the latest proposal, which was allegedly ignored. In short, the most recent proposal was a nine percent wage increase from the get-go, rather than going up three percent for the next three years. The latest proposal also included first-time additional compensation for principal performers who work more than one session on a game, another request from the union. As Video Game Companies holds it, this latest offer is "so close to what SAF-AFTRA is demanding" that they feel members of the union would not have felt the strike was needed, were they aware of the latest offer.
If you'd like to take a look at the latest version of the proposal, you can find it right here. The document was sent out Oct. 18, apparently, one day before the strike commenced.
It's sometimes easy to forget that the video game business is, well, a business. While we're busy playing Call of Duty, Battlefield, Pokemon and Final Fantasy through the holiday season, we forget how many men and women are responsible for the games we're enjoying and that, in some cases, entire groups of employees or freelancers might not feel like they're being properly compensated for all that work.
Either way, we hope to see this whole thing settled amicably in the near future. We want what's fair for all parties involved and, until we have the full story from both sides, we'll just have to wait and see how this whole thing pans out.
Your Daily Blend of Entertainment News
Staff Writer for CinemaBlend.