How To Get Kentucky Route Zero For Free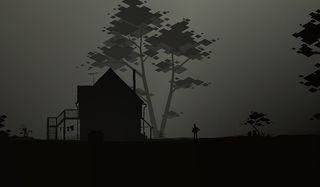 If you act quickly, you can get your hands on one of the most intriguing episodic games in recent memory, Kentucky Route Zero.
Again, you'll want to act quickly, as this offer is only available through April 24. Still, a little hustle is worth the effort if it means you're grabbing a gratis copy of Kentucky Route Zero. There are, however, a few stipulations. For starters, you need to be a member of Twitch Prime, which itself requires you to be a member of Amazon Prime. If you fit that bill, then all you have to do is go to the Kentucky Route Zero Twitch page and click on the purple "Get it Now" button.
As Gamespot points out, KRZ is an episodic game with only four of its five planned chapters currently available. Not to fret, though, as this free Twitch version of the game will allow you to grab that missing chapter whenever it finally becomes available.
You'll need to download the game through the Twitch desktop app, which is itself another download if you don't already have it. Otherwise, the game is yours and free to play once you get it downloaded.
To be honest, I completely forgot that the Twitch Prime service existed. It was announced last fall as a partnership with Amazon Prime and doesn't cost you anything extra on top of your existing Amazon membership.
While Amazon Prime grants you access to stuff like free two-day shipping, movie, and music streaming and the like, Twitch Prime throws in some extra goodies so long as you're willing to link the two accounts. For starters, and probably the most beneficial to heavy Twitch viewers, is that your streams will now be ad-free. On top of that, you get to subscribe to one channel free of charge on a monthly basis. In other words, you can pick a favorite streamer and Twitch/Amazon will pay their channel subscription fee for you. That's a pretty cool perk that benefits streamers.
Finally, there are these occasional game-related goodies. They've offered stuff like in-game goods for Hearthstone, Paladins and Smite in the past, but you don't see free games like Kentucky Route Zero getting thrown around too often. And, again, that particular game is beloved by both fans and critics alike, so it's not like Twitch is throwing shovelware your way.
We feel it's important to stress that time is of the essence in this particular case. Again, you only have until April 24 to claim the free game, and no time was provided for when that offer cuts off. It might be at midnight on either side of the spectrum or simply at a random time in the middle of the day. In other words, if you want KRZ free of charge, we'd suggest you get on that right about now.
Staff Writer for CinemaBlend.
Your Daily Blend of Entertainment News
Thank you for signing up to CinemaBlend. You will receive a verification email shortly.
There was a problem. Please refresh the page and try again.