E3 Coliseum Will Bring New Panels And Presentations To E3 2017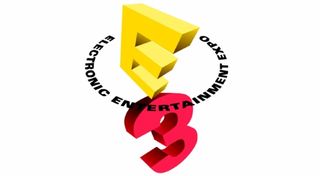 (Image credit: ESA)
The Entertainment Software Association is doing something different this year with E3. First of all, they've opened up the three day event to the public, something that hadn't been done in many years. Additionally, they will host a number of panels for consumers and professionals alike.
According to Polygon, the ESA's panels at the E3 Coliseum will take place between June 13th and June 14th at the Novo theater in Los Angeles, California.
The "Coliseum" will play host to panels that will include a number of participants from the AAA publishing business, including Activision, Electronic Arts, Gearbox Software, Square Enix, Bethesda Softworks, Ubisoft, Warner Bros. Interactive Entertainment and an officially hosted Xbox panel from Microsoft.
It's very interesting that Gearbox Software is part of that panel line-up. If you hadn't noticed, the studios part of the panels above are all expected to showcase AAA titles at this year's event, from Final Fantasy VII: Remake to Middle Earth: Shadow of War, each of the big publishers will have something relevant to the event to justify a panel. Even Ubisoft is expected to unveil the new Assassin's Creed game that they've been stewing under wraps for the last several years, especially after skipping the annual outing of the series in order to promote the movie based on the popular franchise. Even Bethesda is expected to unveil two brand new games during their E3 stage conference this year. So there's going to be plenty to discuss at their panel.
If every major publisher has something big in store this year at E3, from Star Wars: Battlefront 2 to Call of Duty: WW2, does this mean we're finally getting news from Gearbox about Borderlands 3? Why else would they hold a panel? All these questions and so little answers!
In addition to the publisher panels, long-time gaming personality Geoff Keighley will be hosting panels as well this year. He hosted a number of fascinating discussions last year at E3, including getting in some talk time with late night talk show host, Conan O'Brien, who has the ever-popular Clueless Gamer segment that reaches millions of gamers around the world.
In addition to the panels from the major publishing houses, there will also be panels discussing the role of gaming and its effect on the broader culture from the lens of popular talent from television, film and music. They don't mention if this will include producers and writers, or the people front-facing the audience from those mediums, such as the actors and singers. I guess we'll find out as the event draws closer.
E3 this year is expected to be absolutely mammoth. Tickets are currently on sale right now for $249 for a three-day pass. Alternatively, you can buy a single-day ticket for a chance to experience all the greatness of E3 this year for only $149. Gamers will be able to walk the show floor and experience the epicenter of gaming's biggest day of hype in 2017.
Staff Writer at CinemaBlend.
Your Daily Blend of Entertainment News
Thank you for signing up to CinemaBlend. You will receive a verification email shortly.
There was a problem. Please refresh the page and try again.