Ubisoft Teases E3 Announcements In New Video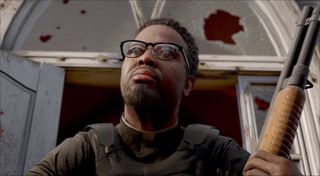 With E3 right around the corner there is a ton of hype building up around games we expect to be announced, games that have recently been announced, and games we hope get announced. Ubisoft decided to poke fun at itself a bit by releasing an E3 announcement video.
The video was posted up over on their official Ubisoft YouTube account. The reason I say that Ubisoft poked fun at itself is because, essentially, the developers in the video wanted to make some big reveals in the teaser trailer but couldn't actually reveal anything. In result, the trailer is littered with edits saying that the content was removed.
One of the big things they also reveal in the trailer is that, apparently, Aisha Tyler won't be hosting Ubisoft's E3 stage conference this year. It's really unfortunate, because she's become such an integral part of Ubisoft's E3 presence.
The trailer reveals that the developers at Ubisoft will be hosting the stage conference. The teaser trailer does give us a bit of a hint at the itinerary for Ubisoft's presence at the Electronic Entertainment Expo, including that they plan on kicking off the show with a "conference exclusive"... whatever that is. I imagine it's either a dance routine or some other thing native to Ubisoft's French culture, something that it brings to the table each year.
The trailer also reveals that after the "conference exclusive" they'll roll out footage of a new IP. Now, this is exciting news because, despite Ubisoft recently unveiling Far Cry 5, which takes place in America for the first time in the series' history, the company will actually showcase a brand new intellectual property, whatever it may be.
They intercut this news with clips from South Park: The Fractured But Whole, which is then followed by another notice saying that the footage is removed pertaining to an Easter egg that's a potential "PR risk." I can only imagine what that could be.
We get more South Park footage before another notice informs us that Ubisoft CEO, Yves Guillemot, will take to the stage to make an announcement. Usually, if the CEO of a company is out to talk to the crowd about the company, it's to do with business developments such as a new service, a new policy, new ways to engage or consume content, or a new direction. It will be interesting to see what Guillemot has to say once he takes to the stage at this year's conference.
After showcasing a few clips of Far Cry 5 the trailer then reveals that there's going to be a feature shown at the conference. I have no idea what this means, but maybe it pertains to new content for existing games? Perhaps a look at some of the new seasonal DLC for Rainbow Six: Siege? Or, perhaps it's a new bit of content for The Division?
Anyway, Ubisoft has a lot of exclusive conference footage to showcase at this year's event, including one brand new IP. We know that Mario + Rabbids is on the way for the Nintendo Switch, and we know that a new Assassin's Creed is coming as well. Everything else is a complete toss up.
Staff Writer at CinemaBlend.