Uncharted: The Lost Legacy's Creative Director May Have Left Naughty Dog For The Avengers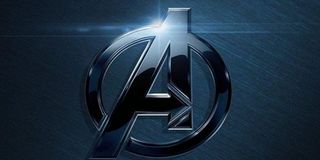 There aren't many game studios out there above and beyond the prestige of a place like Naughty Dog. In fact, Naughty Dog is considered the pinnacle of gaming at the moment, yet one developer may have parted ways in order to take a crack at the upcoming Avengers initiative from Square Enix.
The image of the Avengers symbol was posted on Shaun Escayg's Instagram account. The picture has two tags attached to it, one of which is "Marvel" and the other of which is "Marvel Studios."
Now, if you remember from back in January of 2017, Marvel Entertainment and Square Enix teamed up for a multi-year partnership in an announcement that saw Square confer the responsibilities of the first major project to Crystal Dynamics and Eidos Montreal, the makers of Tomb Raider and Deus Ex, respectively.
Typically, it takes anywhere between two and three years to complete a project that's built on top of existing technology. The first year is usually setting up the prototypes and getting the basic foundations laid for the game. There are rumors circulating that Shaun Escayg has joined Crystal Dynamics to work on the game, which could mean that the narrative and story elements are coming together. This speculation has grown, given that Escayg's previous duties at Naughty Dog were to write and work as the creative director for some of the previous games, such as Uncharted: The Lost Legacy, or helping to construct Uncharted 4 and The Last of Us: Left Behind. So, it's not too out of the blue if he's brought in to flesh out the writing for Crystal Dynamics' new Avengers game.
We do know that Shaun mentioned in a tweet on January 3rd, 2018 that he would "miss all my dogs" as a bit of a departure speech from his tenure at Naughty Dog for the last seven years.
This isn't confirmation that Escayg has joined Crystal Dynamics, but keep in mind that the studio's last lead writer, Rhianna Pratchett, departed from the Tomb Raider franchise and from Crystal Dynamics back in early January of 2017. So, the studio is definitely down a creative writer to head up projects, and it seems like it might be a perfect fit to have Escayg step in to fill the void.
After making the tweet about departing from Naughty Dog, Escayg has yet to make any further comments on social media other than the logo he posted for Marvel Studios' The Avengers.
It kind of seems like just piecing together two and two, Escayg has been freed up from his duties at Naughty Dog and is now pursuing new opportunities at Crystal Dynamics. Of course, there's no confirmation just yet that this is exactly what has transpired, but if it's a properly made game then it certainly seems like a proper career move to work on the first major triple-A Avengers game due out for home consoles.
Staff Writer at CinemaBlend.
Your Daily Blend of Entertainment News
Thank you for signing up to CinemaBlend. You will receive a verification email shortly.
There was a problem. Please refresh the page and try again.