Check Out Street Fighter V's Newest Character In Action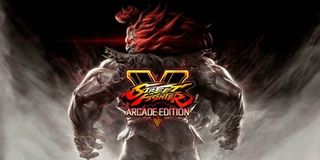 Capcom may have recently released a more mature Sakura to the fans of the Street Fighter universe, but Capcom has yet another new character on the horizon and she's not quite like anyone else on the roster. She also comes with some fairly neat battle outfits, too.
The video popped up over on the official Street Fighter YouTube channel and features a minute and a half of Falke doing what she does best, using a Psycho Power staff to zone her opponents and unleash some beautiful combos with the weapon.
Gamers can expect to get their hands on Falke as yet another playable character during the third season roll out starting April 24th. If you already bought the season pass you'll have instant access to the character, or you can purchase her separately like all the other DLC characters that have come before her. Alternatively, she's included for those who purchased the Street Fighter V: Arcade Edition for the PS4 or PC.
Falke is one of Bison's underlings, decked out in a leotard with a cool Victorian-themed overcoat and an army garrison cap. The navy-colored outfit has red satin on the other side of the coat, and she's wearing matching cut-off leather gloves and thigh-high boots.
Much like Cammy, Falke has a lean fighting style that relies both on acrobatics and unorthodox defensive abilities. The one thing that a lot of fans like is how she uses her power staff to keep enemies at bay, particularly by getting into a prone position and firing off a psycho charge using the staff, almost similar to a sniper taking aim at a foe down the sights.
She has the ability to block and counterattack with the staff, as well as zone her opponents by keeping them at staff's reach with both jumping attacks and ground-based attacks, not unlike various other projectile-based characters in Street Fighter V. Her limited use of projectiles is also good for throwing opponents off their guard.
Later into the video we see her story costume, which is a traditional looking Chinese gi with a blue and white motif. She's wearing a white matching headband with bracers, and a white bodysuit underneath. Like many of the other fights on the Street Fighter V roster, she's also barefoot.
We finally get to see Falke's V-Trigger and later we see her super special, which is pretty typical of what you would expect. At the end of the trailer Capcom also reveals Falke's battle costume, which had many fans excited because they say it looks a lot like Nina Williams' leather getup from Tekken 7.
Falke will join Sakura as the latest Season 3 character for Street Fighter V, while the others set to debut will include Blanka, Cody from Final Fight, 'G', and the long awaited arrival of the Thai kickboxing champion, Sagat.
Staff Writer at CinemaBlend.
Your Daily Blend of Entertainment News
Thank you for signing up to CinemaBlend. You will receive a verification email shortly.
There was a problem. Please refresh the page and try again.