The Overwatch League Is Planning A Major Expansion Before Next Season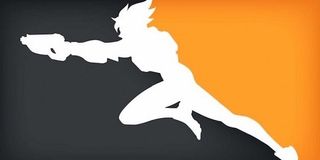 With the first season of the Overwatch League wrapping up over the weekend, Activision Blizzard is already making big plans for year two, including an infusion of several new teams. While the list may continue to grow in the coming months, it looks like six new teams have already been sold for 2019, giving fans more teams to root for and top players more opportunities to join the biggest competition in esports.
The inaugural season of Overwatch League was a resounding success. There were a couple of controversies along the way, but that could be said for just about any season for any other professional sport. Sidestepping the speedbumps, the league's 12 teams enjoyed some pretty fierce competition and an intense season-ending tournament that saw the London Spitfire earning the championship crown on ESPN.
Success breeds growth, which is why it makes sense Overwatch League is looking to expand for the 2019 season. According to a report from ESPN, the first of six announced new teams has been finalized, with Cox Enterprises purchasing the expansion for Atlanta, Georgia. McCourt Global and Nenking Group are also reportedly finalizing their bids for teams in Paris and Ghangzhou, China, respectively. That covers three of the currently planned six teams to be included in the season two expansion.
If you've got an extra $30 to $60 million lying around, that's how much these teams are reportedly selling for. That's a step up from the first season, where franchises were being sold for about $20 million a pop. The final cost is based on a number of factors including things like player density, city population and the number of bidders.
As noted in the original report, Cox is only the second major conglomerate to purchase an Overwatch franchise, with Comcast picking up the Philadelphia Fusion for year one. We figure that magic number of six new teams will likely hold firm for the new expansions, as you wouldn't want the league to grow too big, too fast. Moving the full league from 12 to 18 teams seems like healthy growth and will allow the powers that be to determine if further expansions should be planned for 2020. If things continue to progress, we'd likely see the league broken into divisions, but they've got time to figure out those details along the way.
Now the question is who will be picking up new teams and where. The U.S. has a nice number of teams in its stable, so we wouldn't be surprised if the remaining teams for the 2019 expansion are set in other territories. Overwatch is popular across the globe, after all, and the best way to see the league continue to thrive is to give more nations a home team to root for.
Staff Writer for CinemaBlend.
Your Daily Blend of Entertainment News
Thank you for signing up to CinemaBlend. You will receive a verification email shortly.
There was a problem. Please refresh the page and try again.