Halo: The Master Chief Collection Is Getting New 'Mixtape Matchmaking' Mode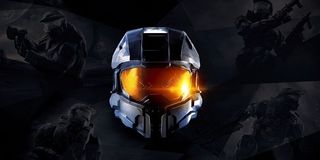 When the next update hits Halo: The Master Chief Collection, it'll let players pick and choose what games and modes they want to play in something 343 Industries is calling "Mixtape Matchmaking." If you want to get extremely granular with your next Halo throwdown, this mode sounds like a godsend.
The above tweet comes from Brian Jarrard, community director at 343 Industries. As he notes, The Master Chief Collection is going to have a Match Composer, which is more commonly referred to as Mixtape Matchmaking. In short, players will be able to fine-tune their gameplay experience, selecting the games and modes they want in rotation while going toe-to-toe with their fellow Spartans.
While the tweeted image shows that you can choose the number of minimum and maximum players in your rounds of multiplayer combat, it doesn't appear you can narrow things down to maps, specifically. That's a bit of a bummer but, still, it's nice that 343 Industries is giving Halo fans some extra control over their online battles. Do you only want to play maps from the original Halo and Halo 4? Do you want to play maps from the first three Halo games, but only team deathmatch? Are you open to all of the games, but you only want to play rounds of capture the flag? With Match Composer, you can mix and match to your heart's content.
According to the announcement, the Match Composer will soon be ready in a public build, which means it'll ship out to community testing for feedback. If you have ever been part of the community testing for The Master Chief Collection or if you just own the game, my understanding is that you'll be able to join in and give the Composer a spin.
While a feature like this would be welcome in other shooters, there typically aren't enough maps, modes and the like to allow players to get so specific with their matchmaking options. With MCC, though, we've got basically five games' worth of maps and modes to pick from, so it makes sense the developers would want to give players a bit more control over what, exactly, they play.
As for the game itself, you can pick up The Master Chief Collection on store shelves both physical and virtual. It's also part of Xbox Game Pass, which seems like a solid way to bolster the online community. The game also got a massive update over the summer, offering a bunch of new features, enhanced visuals, better matchmaking and more. Reception of the game was a bit lackluster due to technical issues in the early goings, but fans seem to be pretty happy with the improvements made in the most recent update.
Hopefully, the Match Composer will help tide series fans over for a while, because it's likely going to be a long while before Halo Infinite is finally ready to roll.
Your Daily Blend of Entertainment News
Staff Writer for CinemaBlend.