Horror Fans Can Get SOMA For Free, If They Act Fast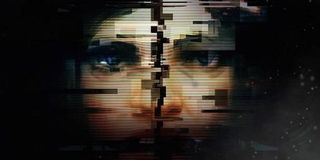 If you're looking for some good old-fashioned horror to ring in the New Year, then you'll want to act fast to pick up a free copy of the critically hailed creep-fest SOMA. To claim yours, all you have to do is head on over to GOG.com, set up an account and download the game.
Of course, if you've already got a GOG account, then the process involves one fewer step to snag your gratis copy of SOMA. Just log on, click a button and, boom, it's yours. Either way, you're going to want to move with a quickness on this one, as the promotion is only live through December 30. That's Sunday, in case you don't have a calendar handy. As GameRant notes, you'll probably want to hang out on GOG for a while once you get there, as you'll have plenty of time to peruse its annual winter sale. Said sale is live through January 3 and boasts some ongoing discounts, as well as daily deals. Hollow Knight is $9.89 as of this writing, for instance, with The Witcher III at $19.99 and Dead Cells at $19.99.
But again, I can't stress this enough, SOMA is only free for about another day. If you want to add it to your virtual library, it's best to hop on there now and claim it before time runs out.
And honestly, if you haven't played SOMA yet, you should absolutely take advantage of this promotion. The game was part of the PlayStation Plus collection just in time for Halloween and, now that it's free on GOG, it's clear they're trying to get it in front of as many fresh eyes as possible.
A horror game from the team behind Amnesia, SOMA does an excellent job of slowly building tension to the boiling point and then using its psychological thrills to terrify the player rather than jump scares. I'm all for jump scares, but I definitely prefer when a game or movie takes its time to burrow under your skin and cause discomfort. A jump scare only lasts a moment while a decent, slow-burn bit of terror can stick with you for days.
SOMA received plenty of critical praise, but not nearly as many people were willing to pick it up as they were Frictional Games' previous offerings. At this point, with it being free of charge through GOG, you're pretty much out of excuses not to join those ranks.
And again, it's worth lurking on GOG to dig up some great deals on plenty of other games heading into 2019. If you happen across something noteworthy, feel free to list your findings in the comments below. Similarly, if there's something on sale that you think more people need to check out, we'd be happy to hear about it.
Your Daily Blend of Entertainment News
Staff Writer for CinemaBlend.