25 Awesome Free Games That You Can Download Legally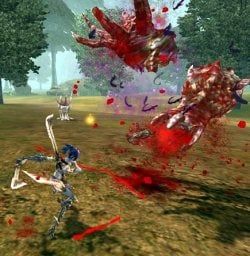 I'm sure many of you pirate-bay fans aren't too thrilled with the "legal" aspect of the headline, but for everyone else out there who wants some free games without getting involved with any legal issues, then you've come to the right place.
James Matson of GamePlayer.com.au writes out a detailed list of 25 games that are truly deemed awesome. Some of them are classics while others are more recent and definitely worth checking out. There are games ranging from a broad spectrum of genres, including shooters, MMORPGs, point-and-clck adventure titles, strategy games and even various simulators.
Each game has a full-on description on the site that breaks down the merits of the game, as well as providing download or resource links for acquiring the game; no hassles no legal worries, just plain 'ole gaming fun.
You can check out the extensive list of games by visiting GamePlayer.com.au. For more gaming news, insight, updates and information, be sure to stay tuned in with Blend Games.
Your Daily Blend of Entertainment News
Staff Writer at CinemaBlend.