2BeeGames Indie Game Competition Offers Up $10,000 Prize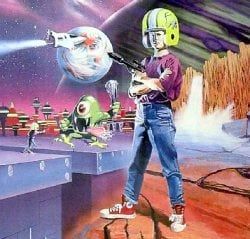 A lot of aspiring game designers would love to catch their big break without the hassle of actually designing a decade worth of material just to get hired in by a mid-tier development team at of the many EA studios. 2BeeGames is offering independent developers a chance at $10,000 and an opportunity to have the selected game published on multiple platforms. Sounds like a "can't miss opportunity" if you ask me.
According to the press release…
If you have the creative chops and developmental guts to pull out an exciting new game between now and September 15th then it could be on the receiving end of free publicity, $10,000 and a publishing contract when submissions are looked over and judged come November 3rd.
Full details, rules and registration information can be viewed at the Official Website. And just think, your game could be the new Ken's Labyrinth or Commander Keen. For more gaming news, updates and media, be sure to stay tuned in with Blend Games.
Staff Writer at CinemaBlend.
Your Daily Blend of Entertainment News
Thank you for signing up to CinemaBlend. You will receive a verification email shortly.
There was a problem. Please refresh the page and try again.