9Dragons Open Beta Begins NOW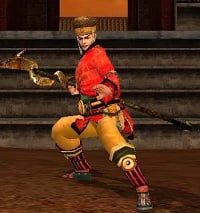 Acclaim's martial-arts based MMORPG, 9Dragons, has ended its closed pre-beta session, which started back on September 4th. They now have recently announced that 9Dragon's pre-open beta has begun and that there won't be any more character wipes, leading up to the game's official release.
This snazzy Chinese historical martial-arts MMORPG will continue to be a free-to-play MMO, with in-game advertising and special item purchases to fuel the financial side of things. Acclaim also stands by the announcement that this is the final time character wipes will take place leading up to the game's release. Pre-beta testing will start now and continue on up to mid-January, where the game will take on some downtime in order for patches and bug fixes to be straightened out.
In actuality, the game was supposed to stay down after the closed-beta testing ended. But instead it was decided that gamers could continue to enjoy the game while internal testing and patching went underway. Featuring multiple classes, magic, massive explorable environments, and various styles of martial arts to master, 9Dragons is the next step in historical online adventure gaming. For more information, media, details and the option to download the open-beta of the game, you can visit the 9Dragons Website.
Staff Writer at CinemaBlend.
Your Daily Blend of Entertainment News
Thank you for signing up to CinemaBlend. You will receive a verification email shortly.
There was a problem. Please refresh the page and try again.