APB: Reloaded Update Includes Weapon Skins, Mystery Prize Box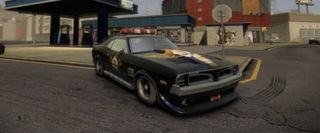 GamersFirst announced that the latest update for APB: Reloaded is all about cosmetic style and mysterious, high-prized weapons. The update includes a bevy new cache of weapon skins, as well as a mystery box that includes a highly sought over weapon.
The weapon skins are many and range from the British flag to the American flag to green combat colors as well as snow-colored camouflage and everything else in between. There's also a new event on the horizon where players who participate will be entered in a drawing to win the rare, 4-slotted Vegas G-24 with a Hot Rod customization kit.
Myra Widodo, producer for APB Reloaded from Reloaded Productions, mentioned in the press release that...
As for that mystery weapon...it's actually a rare sidearm with automatic firing that also happens to be silenced. Of course, any player who wants an auricular advantage on the opposition in CQC will probably find the mystery item will worth the price of entry.
For those of you who already rubbed the wrong way with the game over hacked accounts, missing items and forfeiture of content restoration, take note that GamersFirst is now beholden to a much stronger consumer-first policy and they are actively investigating cases of account fraud, account theft and hacked accounts. This is in addition to ramping up their additional security measures to better protect consumers from having their accounts infiltrated, which is definitely a good sign.
You can learn more about APB: Reloaded and the 1.8.0 update by paying a visit to the game's Official Website.
Image 1 of 28
Your Daily Blend of Entertainment News
Staff Writer at CinemaBlend.