Activision Settles Lawsuit With Zampella, West For Undisclosed Amount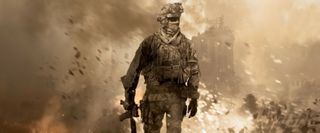 News has finally surfaced regarding the case between former Infinity Ward members Jason West and Vince Zampella, who are now in EA's camp under their new studio Respawn Entertainment, and the $26 million Activision owed them in contractual bonus royalties. There was no trial. Everything was settled. The case is no more.
We were originally tipped off to a tweet explaining that....
If that reeks of fish then the next bit obviously smells of a rotted, 200 pound tuna, because The Verge is reporting that all is calm and neither side are legally obligated to spill the beans about the settlement.
The Verge states that the courtroom showdown never happened, the trial will never go in front of a jury and that the terms of the settlement for the unpaid royalties for Call of Duty: Modern Warfare 2 reached between Zampella and West are "strictly confidential". In other words, Activision opened their wallets and Zampella and West let their eyes make the decision for them.
I'm no legal expert but I'm pretty sure the whole thing would have been an embarrassing display on behalf of Activision given all the damning evidence mounted against them. Not only did they come across looking like corporate tools, but Project Icebreaker alone made Bobby Kotick seem like the evil, man-behind-the-desk douche bag many people joke about in the confines of chat rooms, social networking sites and forum boards.
[[ br. br ]] I'm pretty sure we'll eventually learn just how much the former heads of Infinity Ward were given to settle it all out of the courtroom. I'm definitely interested because the $26 million Activision tried to avoid paying them and the ridiculous James Bond scheme they went through to get them fired seemed like it may have cost them a lot more than $26 million in public reputation.
Staff Writer at CinemaBlend.
Your Daily Blend of Entertainment News
Thank you for signing up to CinemaBlend. You will receive a verification email shortly.
There was a problem. Please refresh the page and try again.