Aeria Games' New Digital Distribution Platform Heads Into Beta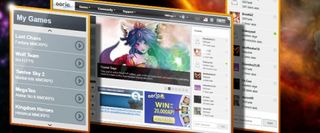 Everyone wants in on digital distribution. However, Aeria Games isn't necessarily trying to compete with Origin, Impulse, Direct 2 Drive or Steam. Instead, their digital platform is more like a social networking tool to bridge all their current and upcoming free-to-play games together.
The name of the service is Ignite. The purpose of the service is to work as a separate entity from the Aeria Games web portal, allowing gamers to find, connect and socialize with friends and like-minded gamers without heading to the forums, Facebook or Twitter.
Terry Ngo, Chief Technology Officer of Aeria Games mentioned in the press release that...
It's an interesting undertaking because this measure will effectively work the same way Steam does with providing gamers with news, insights and connection opportunities. The platform could easily see massive success thanks to Aeria's already massive user-base, enabling them to leverage their more than 200,000 daily-visits.
What's more is that Ignite will also allow developers who are releasing games through Aeria's mobile portal, to also share and provide the titles through Ignite as well. This will effectively bridge the gap between Aeria's social games, mobile games and hardcore MMOs.
Additional support for the service will include additional language services, more game support, new games and enhanced social features. The beta for Ignite is currently on-going and gamers can learn more about the service and its functionalities by paying a visit to the Official Aeria Games Website.
Staff Writer at CinemaBlend.