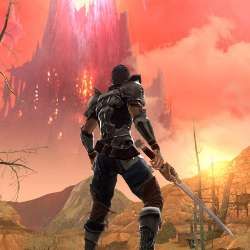 NCSoft's MMORPG Aion is slated for a September 25th European release and September 22nd North American release. You don't have to wait until then to play the game, though.
From September 6th to September 13th, NCSoft will hold an open beta test so you can try the game out for free. You'll be able to create character belonging to the Elyos and Asmodian factions. Character advancement is capped at level 30 - no point of advancing very far, considering characters will be wiped at the end of beta.
If you pre-order at select retailers, you'll be allowed to participate in Pre-Select and Headstart programs. Pre-Select, which begins on September 18th, lets players choose your character name and server. In other words, every possible misspelling of the character name "Sephiroth" will be taken by September 19th. On September 20th, the Headstart program kicks in. Headstart allows you to play the game before the non-preordering masses.
Your Daily Blend of Entertainment News
Staff Writer at CinemaBlend.