All-Pro Football 2K8: O.J. Pays, America Plays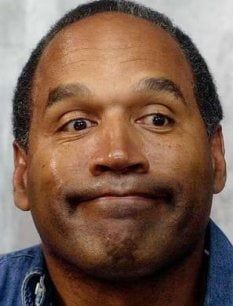 According to Forbes.com the recently released All-Pro Football 2K8, published by Take-Two Interactive Software, is going to be taking more than a body model from Heisman Trophy winner and controversial author, O.J. Simpson. His payment for appearing in the new challenger to the Madden series will go directly to the family of Ron Goldman, the man who O.J. did not murder in 1994, in order to cover a thirty-eight million dollar civil suit.
Aside from O.J., most gamers were glad to hear that a new football game was arriving to systems. Since Electronic Arts purchased the exclusive rights to use the NFL in games in 2004, John Madden has been the reigning king among young men who are consistently late to their 8 a.m. psych 101 classes. Although the game debuted to lukewarm reviews, the concept of 2K8 is one that can be improved on for the 2009 version.
In defense of O.J. (although Johnny Cochran did a pretty good job of that ba-zing! [rest in peace, Johnny]) I think having O.J. in the game will only boost sales of the new All-Pro Football series. Imagine being able to form a team composed only of football players who have committed crimes. They would be the most terrifying team ever devised, a true force to be reckoned with. Or you could throw in the occasional drug-user just to spice up an otherwise dull team of football greats. Whichever way you play it, O.J. was a great football player and is a fine, and possibly scary, addition to the game.
Your Daily Blend of Entertainment News
Thank you for signing up to CinemaBlend. You will receive a verification email shortly.
There was a problem. Please refresh the page and try again.