Angels Online Introduces Male Version Of Miss Universe Contest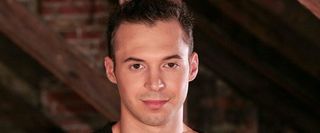 IGG is doing something a little different, they're giving male gamers the opportunity to strut their stuff and flaunt those arm-guns in a tough, burly version of the Miss Universe Contest called: Manhunt Challenge.
At least the name sounds kind of cool, it's just that the "hunt" isn't for killing, fragging, or pwning purposes but for beauty reasons. Yes…beauty reasons.
If you think I'm making this up, think again. Check it out below, this is straight from the press release…
I'm a bit speechless, I mean…there's just so much that's um…well you know. Anyways, some guys love being looked at for their muscles, looks and great hair. I mean, isn't that why people watch Grey's Anatomy?
So basically, it's like Grey's Anatomy except without the drama, the great hair or the doctor stuff. If you can cope with that then you'll probably find yourself having a blast in the Manhunt competition. You just have to send in your pics and let the judging begin.
You can learn more about Angels Online, the free-to-play MMORPG from IGG and the Manhunt of the Year by visiting the Official Website.
Staff Writer at CinemaBlend.
Your Daily Blend of Entertainment News
Thank you for signing up to CinemaBlend. You will receive a verification email shortly.
There was a problem. Please refresh the page and try again.