Atlantica Online New Server And Screenshots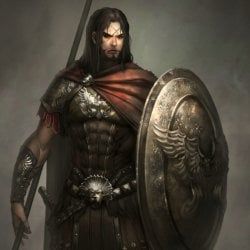 NDOORS Interactive has announced today that the sixth server for their MMORPG, Atlantica Online is officially opening. In addition to the server opening there have been some new updates made available for the game, and in addition to that…we have some new screenshots for all this server and update talk.
According to the press release, "For a two-week period following the Delphi server's opening on March 6, 2009, every player will receive a 120% experience boost, increased to 150% on weekends"
This is actually being hailed as a festival event, going by the name of the 'Fortnight of the Oracle'. This is actually all in due part to players flooding into Atlantica Online so often and so much that NDOORS had to open a new a server. So it's all good for the players of Atlantica, because now there are new servers, a new update and a two week festival.
Peter Kang, CEO of NDOORS Interactive, commented, "The opening of Atlantica's 6th server is a result of the game's steady growth in membership. With the announcement of our latest update on Feb. 18, we've seen a 55% jump in the number of new people registering to play. We want to welcome new players into our community, and make sure we're providing them a smooth and seamless Atlantica experience."
Well that's good news during troubling economic times. You can check out the details below or visit the Official Atlantica Online Website for more information on the game. For more gaming news, updates, information, trailers and everything else in between, be sure to stay tuned in with Blend Games.
Festival of the Oracle Features:
• Level-up Race –More than 100 players will receive 1,000 Gcoins for reaching a designated level the fastest.
• Screenshot Contest – Players who submit the best screenshots will receive Gcoin prizes.
• Quiz Bowl – Players who correctly answer questions from GMs will receive in-game item prizes.
• Monster Hunts – Unique enemies will be spawned at various sites for new players to battle and earn rewards.
• Treasure Hunts and Item Giveaways – New players will have more opportunities to find crystals and scroll boxes and receive other free in-game items.
Image 1 of 4
Your Daily Blend of Entertainment News
Staff Writer at CinemaBlend.