Baroque Coming To North America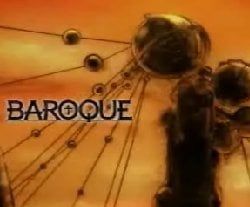 Few things in this world irk me more than PS2 games ported to the Wii. I've always viewed it as a cheap way to maximize profits by abusing the customer base generated by the Wii's success. Luckily, Atlus U.S.A. might just be doing the right thing with their recently announced Baroque.
You awaken to find the world in ruin, your heart beset with unexplained guilt. A cataclysm has destroyed the cities and empires of men and disfigured the spirit of humanity. In this nightmare, it falls to you to descend a mysterious tower in search of absolution. Battle merciless foes through treacherous dungeons, scour for new items to aid you in your travels, and unlock the secrets of a devastated land. You will find death in the depths, yet learn that death is not the end of the story; in the twisted world of Baroque, it is only the beginning.
Baroque is a role playing game that focuses on, according to the press release, "Hardcore dungeon-crawling"! Including the word "hardcore" when describing dungeon-crawling leads an astute gamer such as myself to believe the game will focus on tedious, drawn-out leveling sequences that will lead to my abandoning the title before reaching the sixth hour of play time. To the devoted RPG player, it might conjure up dreams of monster battles and discovering new locales. Either way, the game promises to deliver on both monsters and tormented souls.
Admittedly, the trailer is a nicely polished presentation that leaves the viewer wanting more, which is precisely what a trailer is supposed to do. Atlus U.S.A. has done a wonderful job of selecting enjoyable titles for North America, and it's a pretty wise move to port an RPG title as opposed to many of the other PS2 atrocities that have made it's way to the Wii. The company promises a deep customization including design of your character's shape, and how the game is played. A vast assortment of weapons and items with a variety of uses allow the user to create an experience of their own.
Baroque is scheduled for a February 2008 release. Graphically, the game has the appearance of a decent PS2 game, and a crappy Wii title. Don't belive me? Check it out for yourself. Watch the trailer, read the background story, or meet the characters at the official website, here. I'll keep you updated as information comes out.
Your Daily Blend of Entertainment News