Bionic Commando Release Date Officially Stamped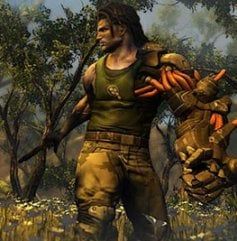 Capcom has let the cat out of the bag and time-stamped an official release date for their upcoming, third-person action title, Bionic Commando. It's a little disappointing that the game hasn't seen more press-promotion, despite the game's fascinating gameplay concepts.
Electronic Theatre, just earlier today, broke the news about Capcom's announcement for both UK and US release dates. The game will be available on May 19th in the US and May 23rd in the UK. A few days apart is definitely nothing worth complaining about between NTSC gamers and PAL gamers (as opposed to some titles that have a month or so of space between regional releases).
Capcom also released news regarding the PC port of Bionic Commando, stating in the press release that… "The PC version of Bionic Commando is due to ship shortly after the console release. More details surrounding the PC version will be following in the upcoming months."
In other words, Capcom wants to actually make money on their investment in the game from the console versions, before releasing the game on the content-stealing platform known as the PC.
You can learn more about Bionic Commando by dropping by the Official Website. For more gaming news, info and updates, be sure to stay tuned in with Blend Games.
Staff Writer at CinemaBlend.
Your Daily Blend of Entertainment News
Thank you for signing up to CinemaBlend. You will receive a verification email shortly.
There was a problem. Please refresh the page and try again.